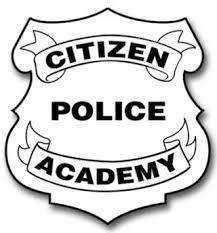 Enjoy crime dramas or police series on television? Ever wonder what it would be like to get in on the action? Join the Rosenberg Police Department's Citizen's Police Academy and find out.
The academy allows citizens to get a behind-the-scenes pass to the police department, go out on patrol, and even work their way through a gritty crime scene investigation.
Rosenberg Police Chief Jonathan White invites all citizens to apply for the academy. The purpose of the Academy is to provide the public with a better understanding of the daily operations of the department through educational sessions covering different aspects of law enforcement," White said. The academy is a nine-week program, including a graduation ceremony during the final week.
Classes are held on Thursday evenings, beginning Feb. 20, and ending on April 16. Classes will be from 7-9 p.m. Each week, citizens will be exposed to the various divisions and specialized units at the department. Topics will include patrol procedures, criminal investigations, 911 communications, narcotics, K9, internal affairs, S.W.A.T., forensics, and much more.
They'll also tour the department, the Fort Bend County jail, and have the opportunity to ride along with an on-duty officer.
Registration is available online at www.rosenbergtx.gov/cpa and will remain open until Feb. 07 or filled as seating is limited.
Citizens may download an application and submit it in person at the Rosenberg PD, 2120 Fourth St. Citizens must be at least 18 years old to attend and submit to a background check. For more information, call 832- 595-3725.