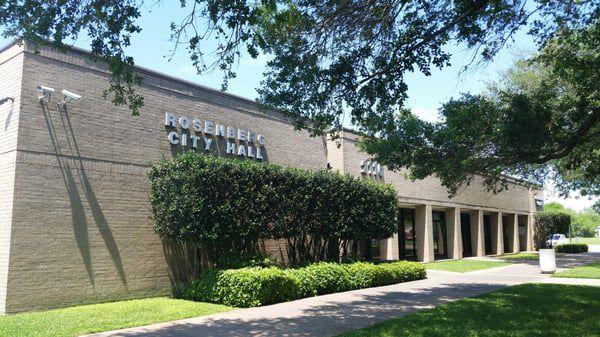 More than a month has passed since Mayor Bill Benton declared a state of disaster in the city of Rosenberg.
And at the Rosenberg City Council meeting Tuesday, council members will consider extending the declaration. The meeting is slated to begin at 6:30 p.m.
At the last meeting, council agreed to extend the disaster declaration, following in Fort Bend County's footsteps.
According to Communications Director Tanya Kveton, signing the declaration allows the city to seek assistance, aid and resources from other governmental entities such as the county, state of Texas and federal government should the need arise.
City Manager John Maresh said council has the ability to extend it for any period of time up to 30 days.
"It would be in the best interest of the city to extend it," Maresh told council at the last regular city council meeting.
"If there becomes federal dollars available to the city for reimbursement, under the disaster declaration, that typically affords the city to apply for federal (grants). It also gives the city the ability to tap into more resources."
Maresh explained that if council does not extend the declaration, the city could not make requests for assistance.
Citizens will not be allowed to attend council meetings, but can still ask questions via letters, telephone or email.
Email comments to dswint@rosenbergtx.gov.
Meetings can be watched live on the city's YouTube Channel "RosenbergTXGov," on the city's website at www.rosenbergtx.gov/tv, and on Comcast Channel 16 for residents within the city limits.