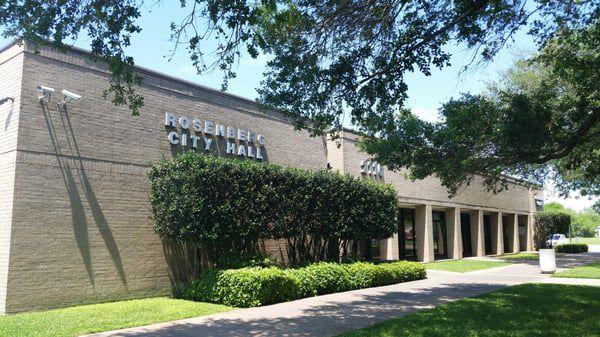 Hope for the future of the resiliency grant program is not lost.
At Tuesday's Rosenberg City Council workshop meeting, council members agreed to fund the $250,000 program through the Coronavirus Aid, Relief, and Economic Security (CARES) Act.
Payments from the fund may only be used to cover costs that are necessary expenditures incurred due to the public health emergency with respect to COVID-19.
"For the business resiliency program, we fund the program, we pay it, we get the money back?" Mayor Bill Benton asked.
Assistant City Manager Joyce Vasut explained that the city would receive funds within 10 business days through the reimbursement policy.
"To be clear, it's reimbursable," Benton clarified. "We're not going to get cash, we're going to spend and submit.
"Even if we pay (the grant program) with the general fund, we get paid back within 10 days."
The resiliency grant program will provide immediate cash grants to local business owners or local franchise owners who meet certain criteria for assistance with payroll and storefront lease payments.
The grant award will range from $1,000 to $6,000 per eligible business, determined by the number of people employed. Previously, council members wanted the program to be funded by re-appropriating Rosenberg Development Corp. funds in the amount of $250,000.
After the RDC board defunded the program, City Manager John Maresh said the $250,000 program could be funded through the general fund.
"This is ridiculous to go through the general funds," Benton said in April.
"Especially not knowing if someone is going to come up with a petition. I would be very, very, very cautious."
On Tuesday, Maresh explained that city staff would have to adjust parts of the grant to align with the CARES Act.
"Looks good," council member Jacob Balderas said. "I'm glad to see the business resiliency program could be funded from this."
The next regular Rosenberg City Council meeting will be held June 2.
Citizens will be allowed to attend council meetings, but must first be screened for symptoms associated with COVID-19, including a temperature check; and must wear a protective mask while in Rosenberg City Hall.