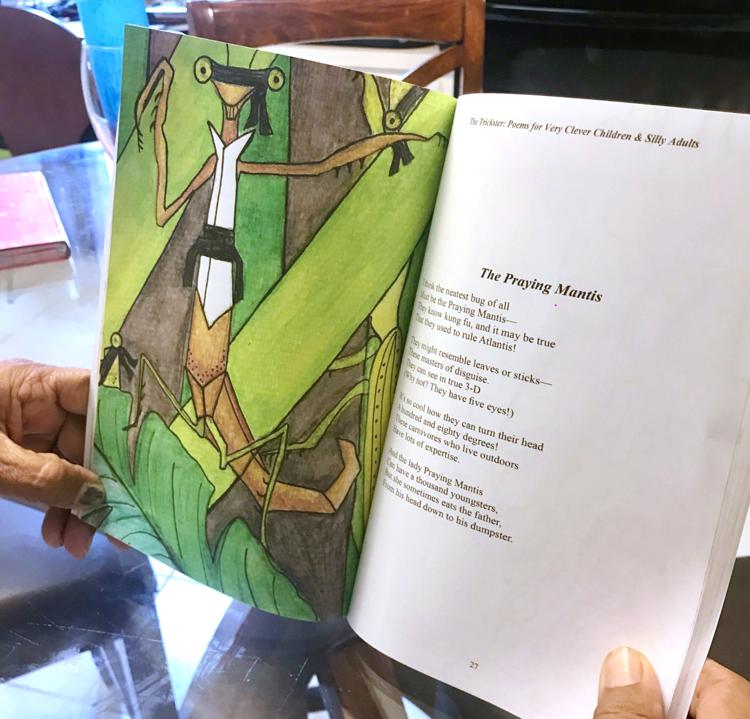 Sitting in the cozy and lulling coffee shop off Highway 90A, Robyn Crowell talks about life's little detours. Those weeks, months or even years when unforeseen obstacles arise and it's difficult to see the light at the end of the tunnel.
When a person can start to doubt who they are and what they're meant to do.
But 48-year-old Crowell has declared she is back on track, and with a renewed sense of purpose.
"I had been gone from the art world for a seriously long time, but I have been busting my butt to return to it," said Crowell, who has been painting art since she was five years old. Her mother taught her, she notes.
Her work has appeared in art galleries in Houston for years, but this the past year, Crowell found herself absorbed by a new art project of sorts. She takes a sip of her hot coffee, smiling at the realization of where she is at this point in her life. There is a book on the table next to her: The Trickster: Poems for Very Clever Children & Silly Adults. 
The book, written by poet Daniel Klawitter, is illustrated by Crowell who graduated with Klawitter from B.F. Terry High School in 1989.
"He lives in Colorado now, but we remained friends. He followed my art and I followed his poetry," Crowell said. "And about a year ago he asked me if I wanted to collaborate with him on children's books."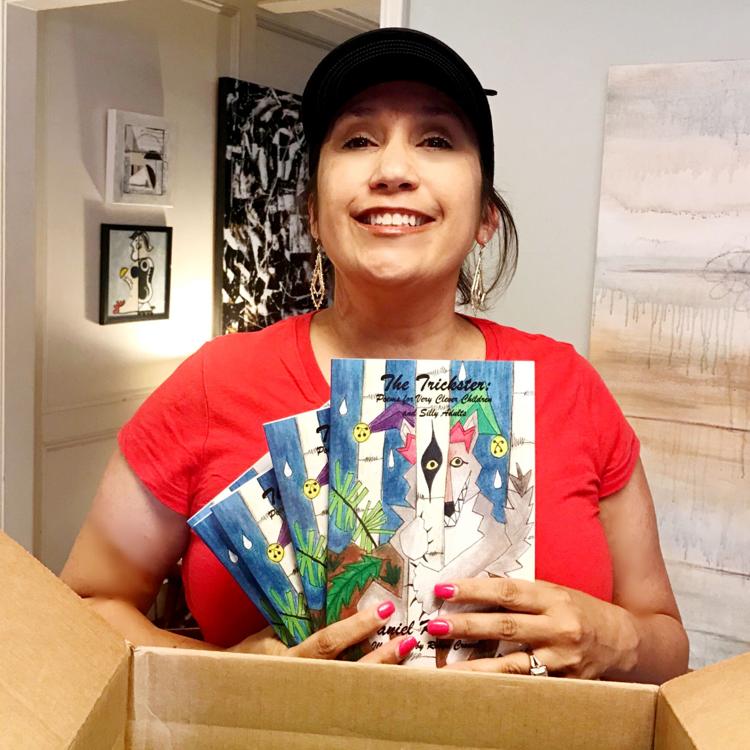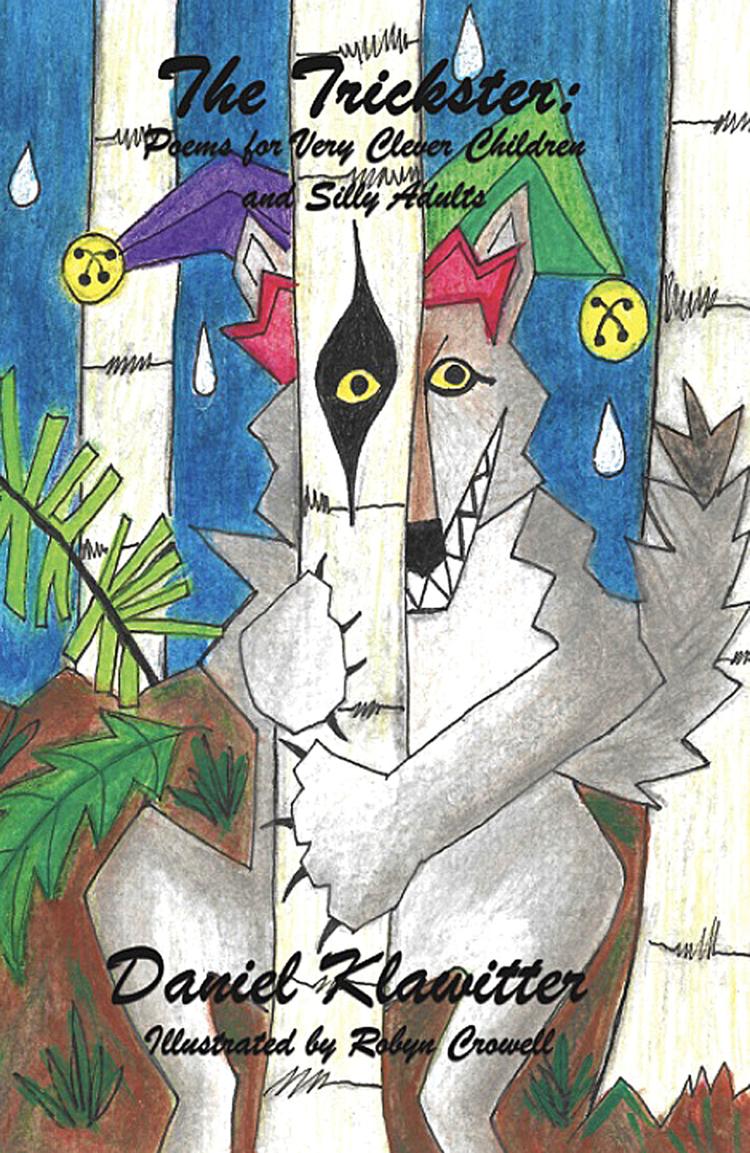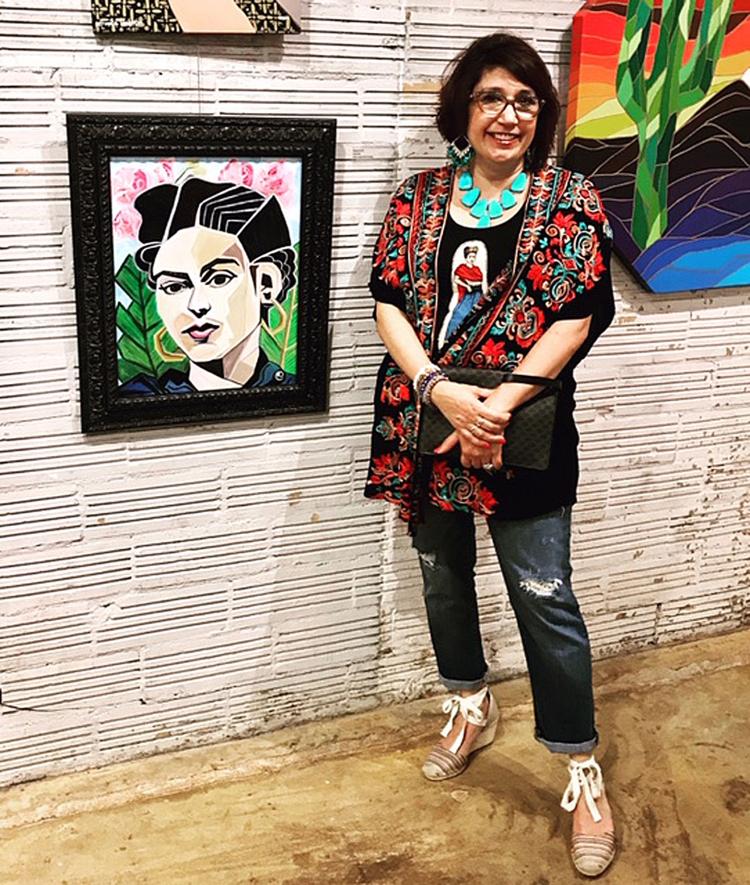 Crowell jumped in with both feet, providing illustrations for each of the poems in the book. She describes the experience as incredibly rewarding, primarily because Klawitter gave her free reign on the look of the art.
"I love it when people say 'Use your artistic freedom,'" Crowell said with a laugh. "It allows for the art to be more … organic. I wanted the artwork to give life to the poems, maybe even provide a different perspective."
The book was released on June 4 and can be found on amazon. com or at Barnes and Noble.
"It's 32 poems — super silly poems — that are witty and thought-provoking," said Crowell. " I was so honored that he asked me to illustrate the book, to be a part of this." Crowell, who said she is deeply inspired by Spanish cubist artists like Pablo Picasso and Juan Gris — "I am a huge Picasso fan," she stressed — created cubism-styled illustrations for The Trickster.
"Defining beauty is so simple," she said. "It's in line, color, texture," elements that are abundantly evident in cubism art.
It took her nine months to create all of her illustrations, and during that time Crowell said she experienced growth in"discipline, planning and wisdom."
"This has been just a fun, great and exciting experience," said Crowell, likening Klawitter's poetry to that of Shel Silverstein's works. "Danny's beautiful poetry is an example of how art can bridge the gap between differences. Art goes beyond beliefs, opinions and even illnesses. Art has the ability to bring people together, to remind them that we are more the same than we are different."
Healing & Connecting Through Art
Just because she's an artist, Crowell doesn't consider herself more special than anyone else. What she does believe, however, is that she was meant to inspire or energize people through her art.
Crowell said she understands there will be times a person is in a rut or feels utterly discouraged. She's experienced much of that in her life.
"We all experience stress in different ways,"she said. "And we have different ways of coping — food, shopping, sex, substances — and all of it is meant to fill some sort of void."
But Crowell suggests channeling the "dark and hard parts of life" to something more bright, more positive, more meaningful. At the very least, that is what worked for her.
"One day I told myself: 'I'm going to make [art] my thing, my legend to leave to my kids, to somehow put my name on the map," she said. "I started creating and told myself to jump into this with an open mind and to have fun."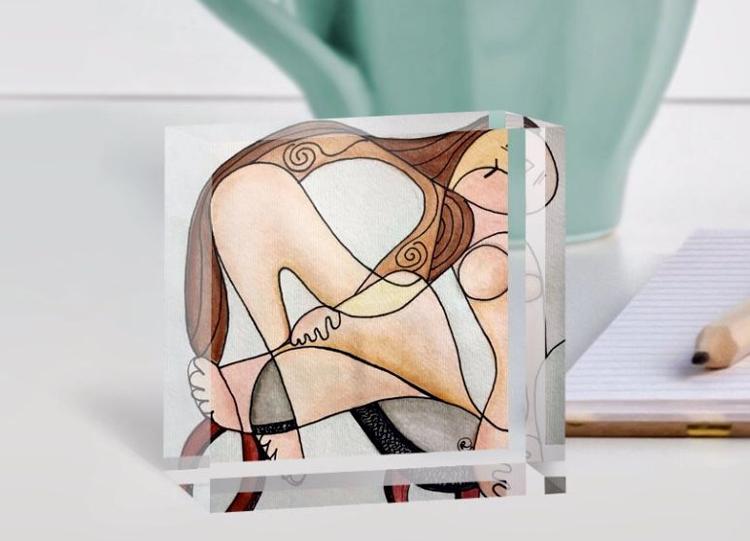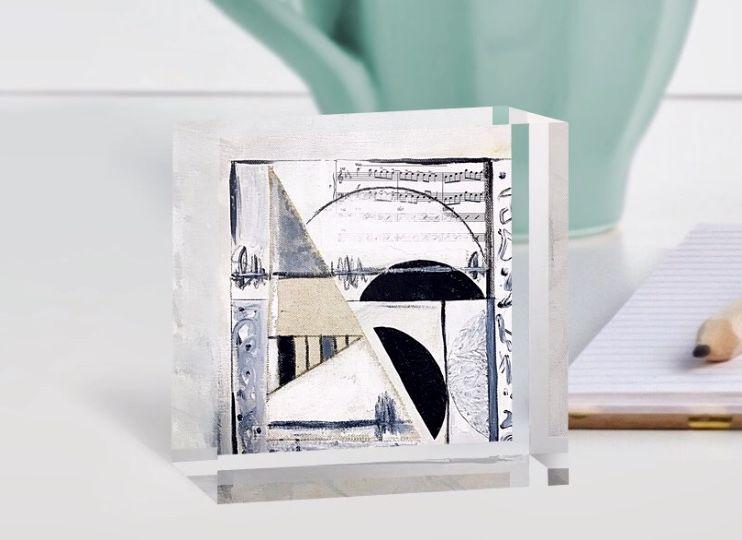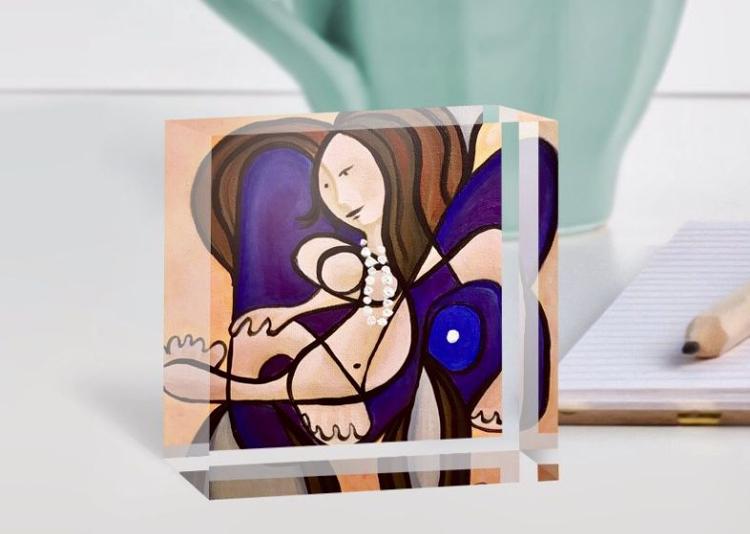 "Art helped me heal"
Crowell started with a series of cubism styled art and "some door opened up and all the creativity, all the talent, came rushing out."
"Oh, it was fun," she added with a laugh.
While riding this wave of innovation, Crowell submitted work to Hardy and Nance Studios, an art studio in Downtown Houston.
"[The studio] was having an open call for artists for "The Abstract Art Show," so I submitted three pieces of art and one was accepted," she said. "It was the first piece to sell at that show. Since then I have been selected for eight more shows there."
Being accepted was a confirmation for Crowell that she was definitely following her calling. It gave her the courage to continue to "push [herself] in different directions."
And it was during the period of new artistic avenues, when she was asked by Klawitter to illustrate The Trickster.
"As human beings we need three things: to be loved, to feel valued and to feel useful," she said, explaining that her God-given artistic talent is what provides those elements in her life.
Art, she said, makes her feel connected to the world and people around her.
She takes a moment to consider how best demonstrate her point.
"It's like still life art," she said, as she finds one of her paintings. "So many people think still life is cliché."
She points to still life painting of hers and smiles. "This entire painting is one continuous line," she said tracing her finger along the page. "This reminds me we are all connected, is some way or the other. Art itself can connect people and I hope that is what my work does."
Having completed her work on The Trickster, Crowell is now working on getting her own collection of haiku that she's written and illustrated published.
"These haiku are for women in real life," she said with a grin. "You know, all those little things we understand and laugh about together, like the empty toilet paper roll that no one seems to want to replace. Some of haiku are inspirational and others are just silly. I'm excited about this happening for myself."
Crowell is also selling her art in 2x2 stackable and collectible lucite blocks.
"I'm 48 years old and it has taken me this long to have the courage to do what I want to do and need to do. I had to be brave to be this happy and fulfilled," she said. "So whatever dream you have in your heart, do not let anyone, or anything, deter you."
---
Artist Robyn Crowell says illustrating a book of poems written by Daniel Klawitter — who graduated with her from Terry High School — has been …
Follow Robyn at @rcrowellfineart on Facebook and Instagram.
---