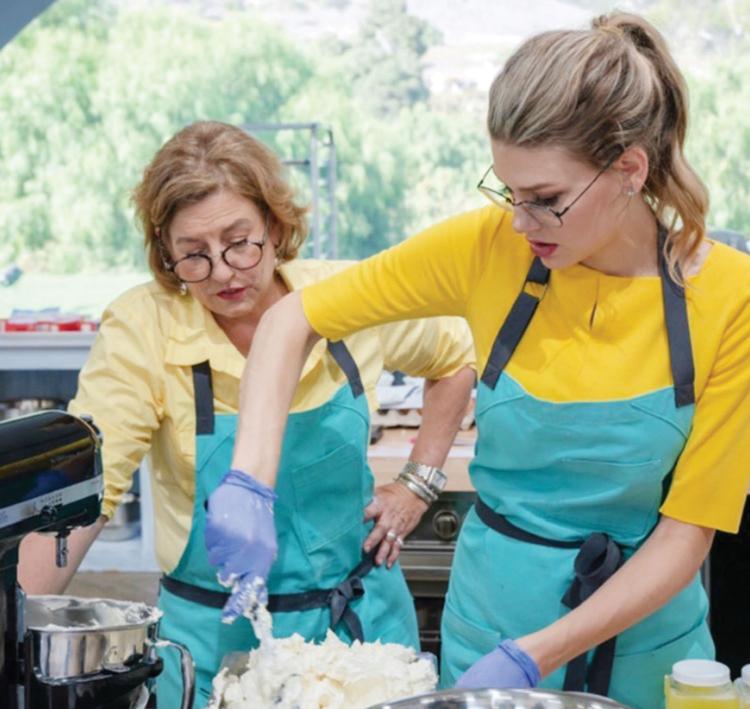 Shelby Bower and mom Robin Cates, the mother-daughter team behind Shelby Elizabeth Cakes in Richmond, typically spend an entire week designing and creating high-end wedding cakes out of their boutique studio in the Woods Edge subdivision.
But they can do it in five hours if pressed.
They did just that last month — and it earned them a $25,000 grand prize and top honors in the second season of the Food Network's "Wedding Cake Championship" TV series.
"I can't believe we won!" Shelby said. "I am so grateful that we were chosen to compete in 'Wedding Cake Championship.' It was crazy tough with the heat and the competition was fierce. What an opportunity!"
Shelby and Robin bested two other teams to win the competition. Fans watched the duos compete each Monday night throughout the season.
"We had so much fun getting to know the other contestants and the judges," Shelby said. "I think my favorite part of the show was Tara Lipinski and Johnny Weir. They were such great hosts and just overall good people."
Shelby, 29, graduated from Foster High School in 2008. While in high school, she began designing and baking cakes with help from professionals on YouTube.
"I learned a lot from YouTube," she said. "As I gained knowledge, my cake designs improved and once I knew the fundamentals, I started coming up with ideas of my own."
After high school, she moved to Los Angeles to intern at a small fashion label in Los Angeles where she worked directly with celebrities. It wasn't long before Shelby became well-versed in the design and creative process. And it was around that time when she decided to combine her love of fashion and sculpting with the art of cake decorating.
Shelby met her future husband, Stephen, an illustrator, in California. Stephen was from Houston. The couple moved back to the Richmond area shortly afterward and Shelby earned money babysitting. But somewhere in the back of her mind was the idea she should be doing what she enjoyed: designing and baking cakes.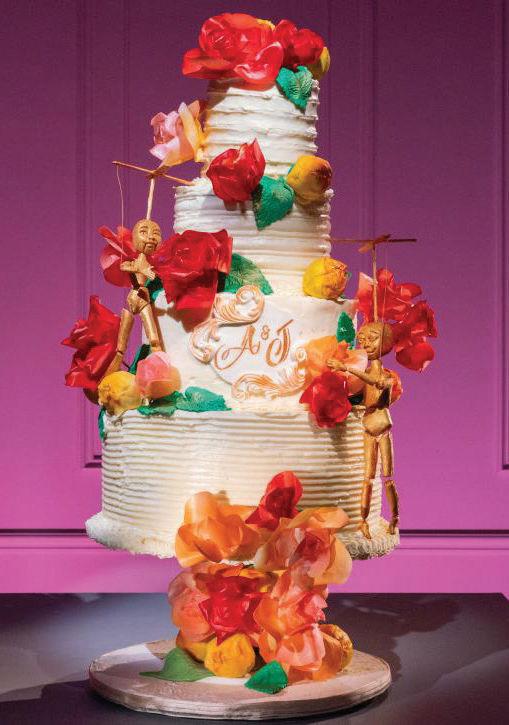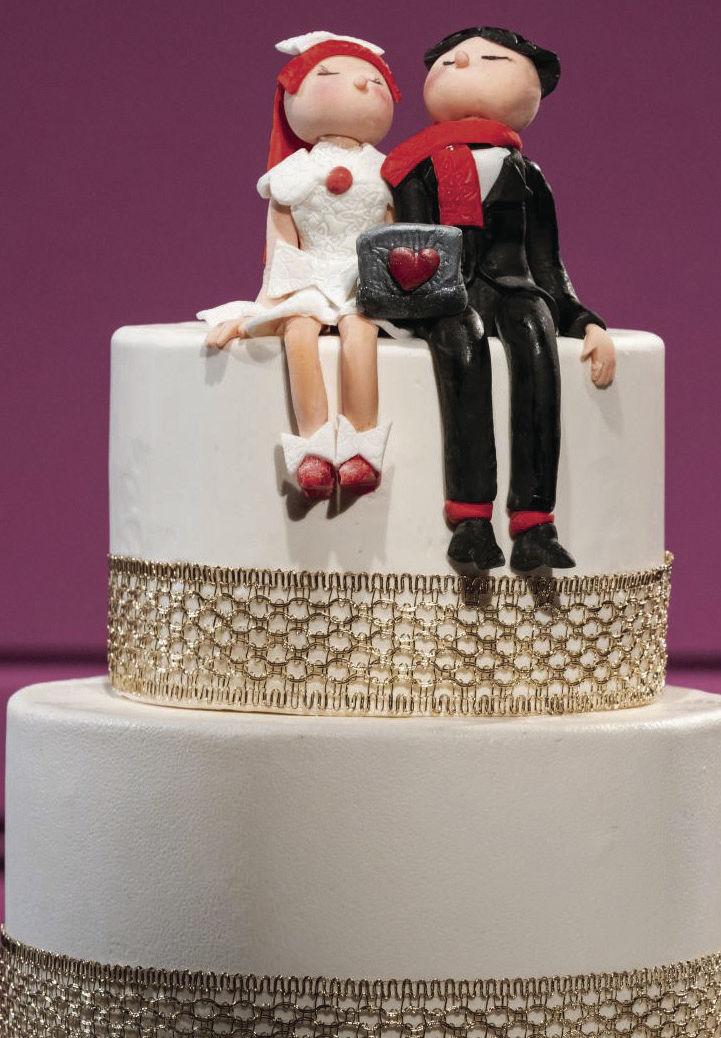 At the time, the state's food-cottage law prevented her from making cakes out of her home. Over the next four years, Shelby proudly served as the lead cake designer for a custom wedding cakery, where she specialized in sculpted cakes, sugar art, and handmade sugar flowers.
"I learned a lot during the four or five years I working there," Shelby recalled.
Still, Shelby wanted more.
In 2016, she decided to launch her very own cake design business, Shelby Elizabeth Cakes. One day while visiting her mother, Shelby asked Robin about going into business together.
"She walked in one day and I said I wanted to start my own business," Shelby recalled. "I asked her if she wanted to join me, and she said yes, that'll be cool!"
The law had changed to allow them to make the cakes out of Robin's home in the Wood's Edge subdivision. Shelby and Robin began creating high-end wedding cakes — costing $1,000 or more — out of Cate's spacious kitchen.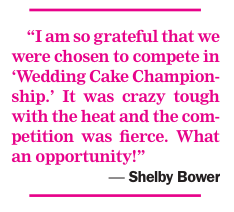 Shelby, a sugar artist, would design the cake and create the confections and toppings early in the week and Robin would bake the cake at the end of the week so that it would be fresh and tasty when it was delivered for the weekend wedding, birthday, anniversary or other big events.
'We made an excellent team," Robin said. "We love working side-by-side and we get along splendidly."
Father Cy serves as the taste-tester and delivery man. By word of mouth and through social media, Shelby Elizabeth Cakes grew.
"We began by making cakes for friends," Shelby said. "Then, before long, we started making cakes for friends of friends. Then for people we didn't know. The word had spread."
Shelby credits her rapid rise to the top of her field to her "outside-of-the-box designs, gravity defying structures, and creative textures."
Shortly after opening her own business she started to teach cake decorating classes and started a YouTube channel, The Sugar Scoop, to share her craft.
In 2017 Shelby auditioned for and was invited to compete in the eighth season of the Food Network's popular "Halloween Wars," in which contestants designed yummy spooky treats for a TV audience. She finished second but she savored the taste of competition and producers liked her enough to invite her to audition for the Food Network's "Wedding Cake Championship" series.
She and her mom were selected as alternatives in Season One but landed a spot on Season Two. Shelby and Robin were teaching a cake decorating class when the good news came.
"I told the class that we were expecting a very important phone call that I would have to take," Shelby recalled.
When the call came, Shelby put the phone on speaker and Robin and the rest of the class listened in.
"When they told us they wanted us on the show we were so excited," mom Robin said. "Being invited to compete on the show was a very big deal. They were very selective. The audition was very tough."
Shelby said it was only natural for her and mom Robin to team up.
"I could have picked anyone as a teammate but I wanted my mom," Shelby said. "Although technically she's not a cake artist — she bakes — we complement each other's talents."
Details of the competition were kept confidential from the teams for dramatic purposes.
"We were told when they were filming and they flew us out to a vineyard in California with the other cake decorating teams, but that's really all they told us," Shelby said.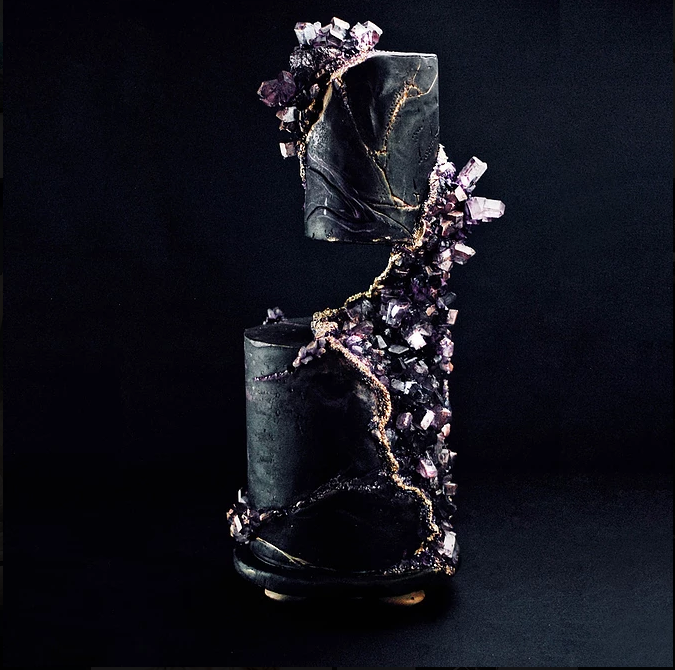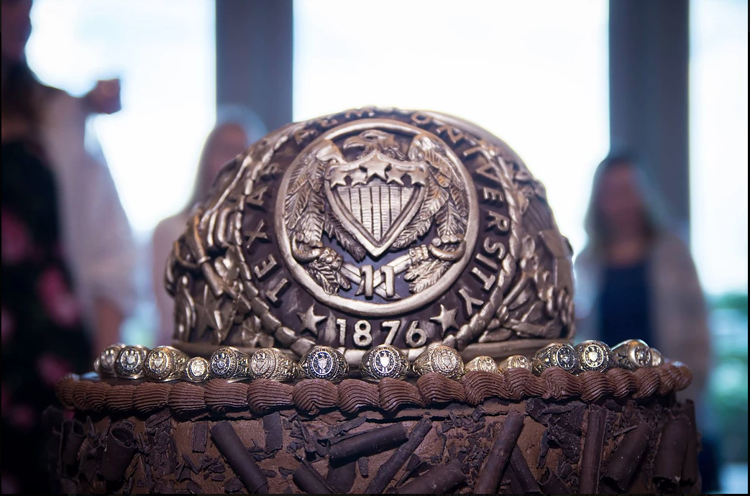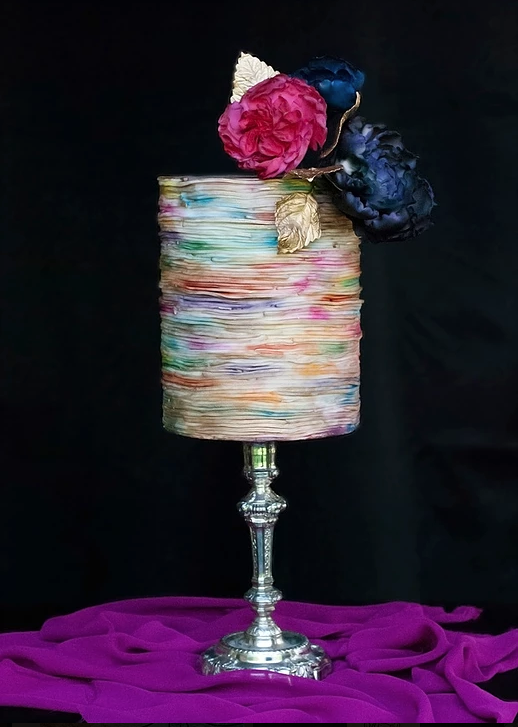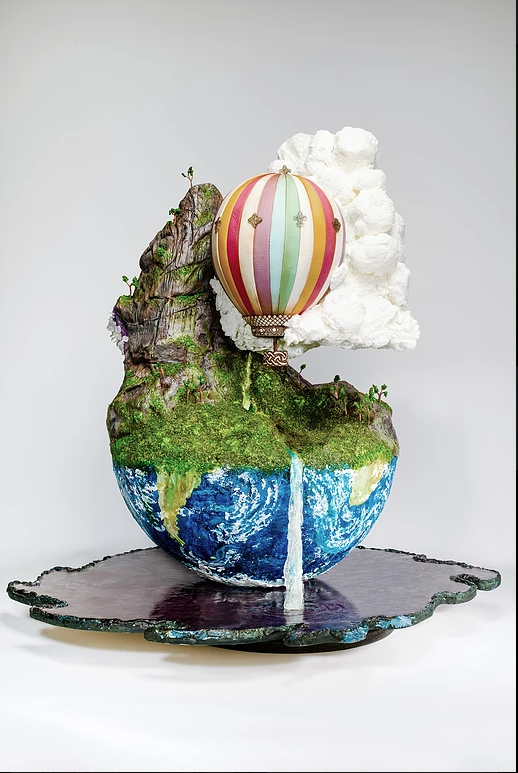 Once there, they discovered they would be required to design a four-tier cake and complete it within five hours.
Even worse: The teams would be designing and cooking outdoors in 100 degree-plus heat. Robin said the heat drained competitors of their energy. Shelby said she and mom — as well as the other teams — worried constantly about the humidity's effects on the cakes and icing.
They used coolers to keep icing and confections from melting. In one dramatic moment at the beginning of the season, Shelby and Robin almost dropped their finished cake when they were required to move it to another location. After all, wedding cakes have to be delivered, right?
But the cake survived and Robin and Shelby continued from one episode to the next. They finished second on the first and second episode.
"It was fun watching myself on TV," Robin recalled. "But seeing yourself on TV is weird." She said the show is heavily edited. Viewers don't get to see a lot of what happens, she explained. To keep the show interesting and compact, the Food Network shows the best parts of each episode, she added. Shelby said friends and family gathered each Monday night to watch them compete.
 "The competition was incredible," she said. "The other artists were amazing and their cakes were awesome."
---
"Wedding Cake Championship" title is one of many awards Shelby has earned over the years.
Others include World Dessert Table Champion-La Cookie Contest; Best of Division, first in Individual Sculpted, second in Gravity Defying, Cake Innovator Award, People's Choice Award That Takes The Cake 2018; second in Julia Usher's Cookie Competition and second in OSSAS Gingerbread Competition.