Remembering Linda Cernosek
Saying goodbye to a fallen colleague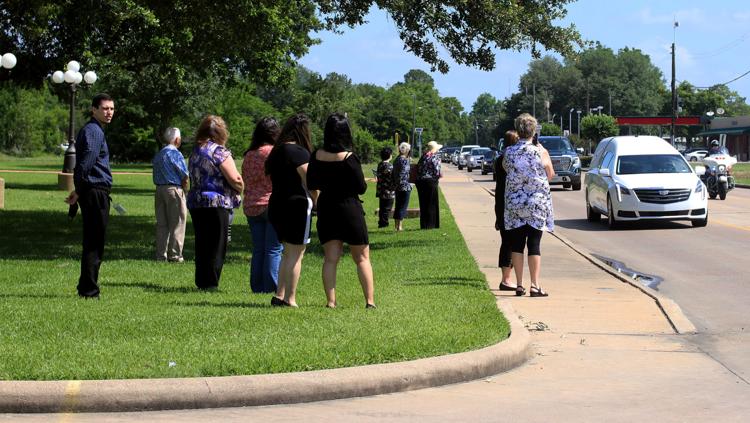 Remembering Linda CernoseK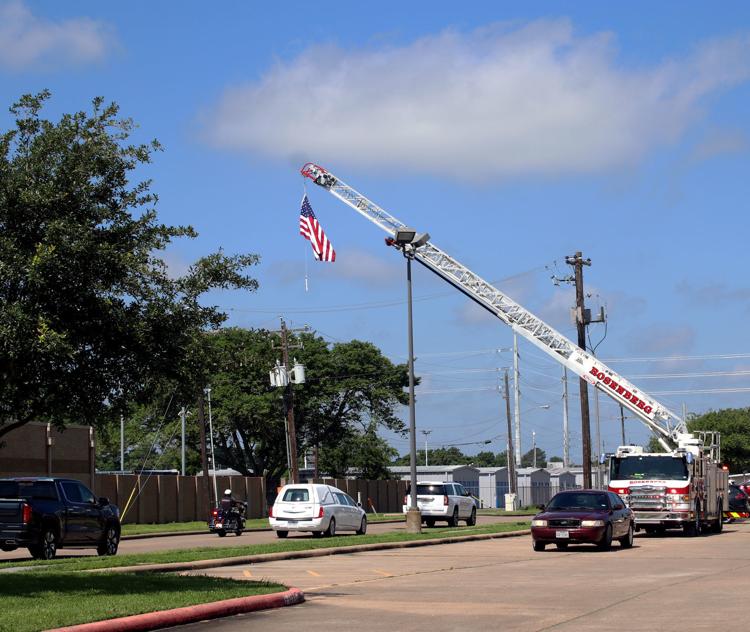 Cernosek was an asset to the city
Our city lost a treasure in the passing of former City Secretary, Linda Cernosek.
I had the pleasure of working with her through her whole career with the city and found her to be a wonderful combination of honesty, integrity, and ability.
Plus, she was always pleasant and easy to work with.
She was truly an asset to our city government and I for one am glad to have known her.
Rest in peace Lind, you earned it.
Herb Phelan
Rosenberg
Linda Kay Steffen Cernosek
Linda Kay Steffen Cernosek went to be with our Lord on May 13, 2020, after a courageous fight.
Linda was born on January 12, 1953, to Lillie Thielemann and Albert Steffen of Guy, TX. She graduated from Needville High School in 1971 and Wharton County Junior College in 1973.
Linda married Michael Cernosek on June 16, 1973, in the Immanuel United Church of Christ in Needville, TX.
They would have been married 47 years in June.
She worked for Baylor Company in Sugar Land from 1973 to 1986.
She went to work for the City of Rosenberg in October 1986.
While working for the City of Rosenberg, she received the Texas Registered Municipal Clerks Certification.
After 31 years of dedicated service working in various departments, she retired in March 2018.
She retired to babysit her then infant grandson, Liam.
She loved the great folks that she worked with and was a fixture at City Hall.
Preceding Linda in her heavenly journey are her mother and father, Lillie and Albert, her brother, Roy Steffen and sisters-in-law, Barbara and Alberta Steffen, her mother and father-in-law: Willie Mae and Henry Cernosek, and brothers-in-law, Billy Cernosek and Dempsey Carter.
Linda is survived by her husband, Mike, of Fulshear, and two children; Justin of Fulshear and Jana Schneider (Chris) of Richmond; one grandson, Liam Schneider and a granddaughter to be born in October 2020.
She is also survived by her sisters, Shirley Horak (John) of Rosenberg and Patsy White (Don) of Magnolia; brother, Charles Steffen of Guy. Also, in-laws: Gladys Carter of Conroe, Don Cernosek (Frances) of Houston; Linda Rinehart (Charles) of College Station, and sister-in-law, Joyce Cernosek of Stephenville.
We will all remember Linda's strength.
She worked through several rounds of chemo and surgeries.
Linda was dedicated to the entire family, as well as her position as City Secretary.
Linda wanted to thank Dr. Tarrik Zaid, Hannah Mann, and Sarah Snow for their compassion and care during her struggles and her home health nurse, Betty Stevenson.
She also wanted to thank her niece, Debbi Horak, and sister, Patsy for spending many days and weekends taking care of her and giving Mike a much-needed break.
Due to COVID-19 concerns and current social distancing requirements, a private family service will be held Tuesday, May 19, 2020, with Rev. Debbie Prihoda officiating.
Serving as pallbearers will be Darryl Blase, Jeff White, Travis White, Stephen Horak, Steve Tait, and Bruce Stevenson.
The service will also be available for viewing at www.garmanycarden.com for those who couldn't be in attendance.
In lieu of flowers, say a prayer for the family and for our country.
Condolence messages may be written for the Cernosek family at www.garmanycarden.com.
Services are under the direction of Garmany & Carden Funeral Directors, 1201 Fourth Street, Rosenberg, TX 77471 (281)342-4671.
Thank you for reading!
Please log in, or sign up for a new account and purchase a subscription to read or post comments.