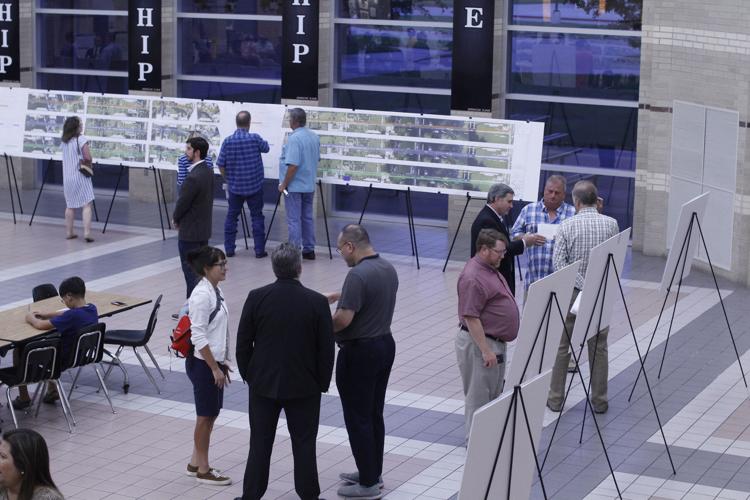 Dozens of property owners attended a public meeting on Tuesday at Briscoe Junior High School to see first-hand how state transportation officials propose to widen a long portion of FM 359.
TxDOT printed out large maps of three possible proposals, which it called "alternatives."
All three plans call for the expansion of nine miles of FM 359 from Pecan Grove to Fulshear.
In an effort to plan ahead for population growth, TxDOT officials say the expansion is necessary to improve traffic flow and increase mobility along the roadway.
FM 359 is a two-lane undivided road from Mason Road near Pecan Grove to FM 1093 in Fulshear and has no sidewalks.
"This area of Fort Bend County is planned for continued residential and commercial development; with the forecasted increase in development, the current two-lane road will not be able to accommodate the required capacity associated with the increase in traffic," TxDOT said. "There are congestion and safety concerns along the corridor."
TxDOT proposes to improve the roadway by widening FM 359 from two to four lanes with raised grassy median separating the opposing traffic.
Deidrea S. George, a public information officer for TxDOT, said the median will prevent automobile accidents resulting from drivers making inappropriate U-turns.
She said each of the three plans calls for plenty of cross overs to allow drivers to make turnarounds.
The plans also call for major intersections to have right-and left-turn lanes.
The proposals also call for re-aligning several curves along the roadway.
Estimated construction cost is $80 million. However, the state has yet to fund the project, George said.
Tuesday's meeting was conducted in townhall fashion, meaning no formal presentation was offered. Members of the public were invited to review the three proposed alternatives and comment and ask questions to TxDOT staff.
Among those doing so was Joey Lenderman, owner of Enchanted Gardens, which is located along FM 359.
He was interested in how TxDOT was planning to handle drainage.
Enchanted Gardens flooded during Hurricane Harvey and also when Tropical Storm Imelda hit the area last month.
Joe Carte, who lives in the Woods Edge neighborhood, wanted to discuss steps to save two historic oak trees growing along the roadway.
The trees would have to be removed to accommodate a wider roadway.
Carte said the oaks are 150 years old and used to be the front entrance of a plantation at one time.
Another business owner asked TxDOT officials if they would consider adding a bike lane to the project.
Although the state has yet to fund the project, George said TxDOT will select one of the three alternative proposals at a later date and then call for a public hearing on the plan.