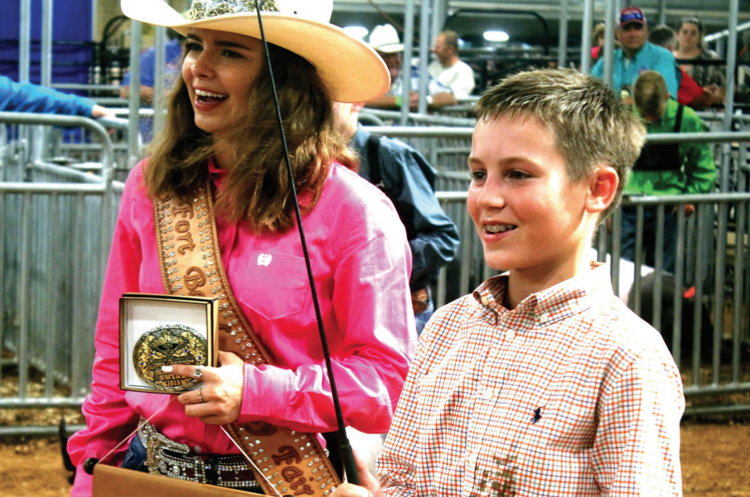 After four hours, 18 classes of pigs and lots of smiles, the swine show on Sunday came to an end. And Needville Junior High seventh-grader Cale Zwahr's swine was named grand champion.
"I didn't even make sale last year," Cale revealed. "I'm so excited for this. "I for sure worked harder than I ever have before. This is so awesome."
Cale raised a Duroc swine. He competed in the third class of his pig's kind against eight other competitors.
Swine are judged based on their width, power, dimension and balance. Swine judge Todd Beyers said the winning hog had just that. There were 154 entries in the competition.
Owen Kaminski's swine was named reserve champion. Owen raised a Hampshire swine. He competed in the fifth class of his pig's kind against six other competitors.
Forty-two of the 154 pigs will be auctioned off at the Junior Livestock Auction on Thursday. The auction will begin at 7 p.m. in the George Barn.