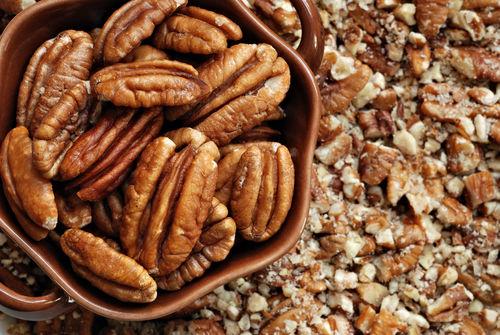 Richmond residents and visitors should prepare themselves for a shell-shucking event in November. The fourth annual Pecan Harvest Festival is set for Nov. 24 from 11 a.m. to 6 p.m. at Decker and Wessendorff parks in historic downtown Richmond.
County Extension Agent Boone Holladay said the extension office holds the pecan festival in mid-November because November is prime pecan harvest season.
Pecan growers are invited to submit their best pecans in the annual competition.
"The pecan show is a pecan-grading demonstration," Holladay said. "We're looking at different varieties of pecans in Fort Bend County and we classify them to let people know the best strain of pecan for them to grow."
This year's festival will feature live music at the Gazebo in Wessendorff Park, a beer garden, a car show, kids' activities, a hay ride, vendor booths, a bake-off contest, food trucks and AgriLife education.
The event is free and open to the public.
Holladay said he expects upwards of 5,000 people to attend the festival.
"A lot of times, the meaning of the festival gets outweighed by the public entertainment of music and food and beer and wine and everything else thats going to be there," Holladay said. "And those are good things, but this allows us as educators to teach people, a more suburban and residential audience, about the significance of pecans, not only in Fort Bend, but in the state."
In Fort Bend County alone, there are 71 pecan farms, totaling 2,119 acres. Each year, the farms yield 900,000 pounds of pecans, estimating a total of $1.7 million in county crop value.
"We usually have between 40-50 people enter the pecan show," Holladay said. "From those entries, there are about 20-25 different varieties of pecans.
To enter the pecan show, the car show, the bake-off, or to learn more about the event, visit pecan-harvest-festival-tx.com.