Paul Sanchez rarely has a day off, in fact over the past few months the Needville artist has painted 20-plus murals. But Sanchez doesn't complain. Considering he's been drawing since he was four years old, Sanchez, sees his work as more than his livelihood; it's a fulfilling labor of his life. "I have always loved art and have always loved producing art," he said. "Just the passion alone keeps me going."
In September Sanchez, who owns Simply Artistic, Inc. in Rosenberg, completed five murals at Adam Junior High School in Fulshear, which was a project that holds a particular satisfaction for him. 
"It feels great to have my work viewed by many for generations to come," he explained. "But what brings me more joy than that is providing artwork in places where kids roam."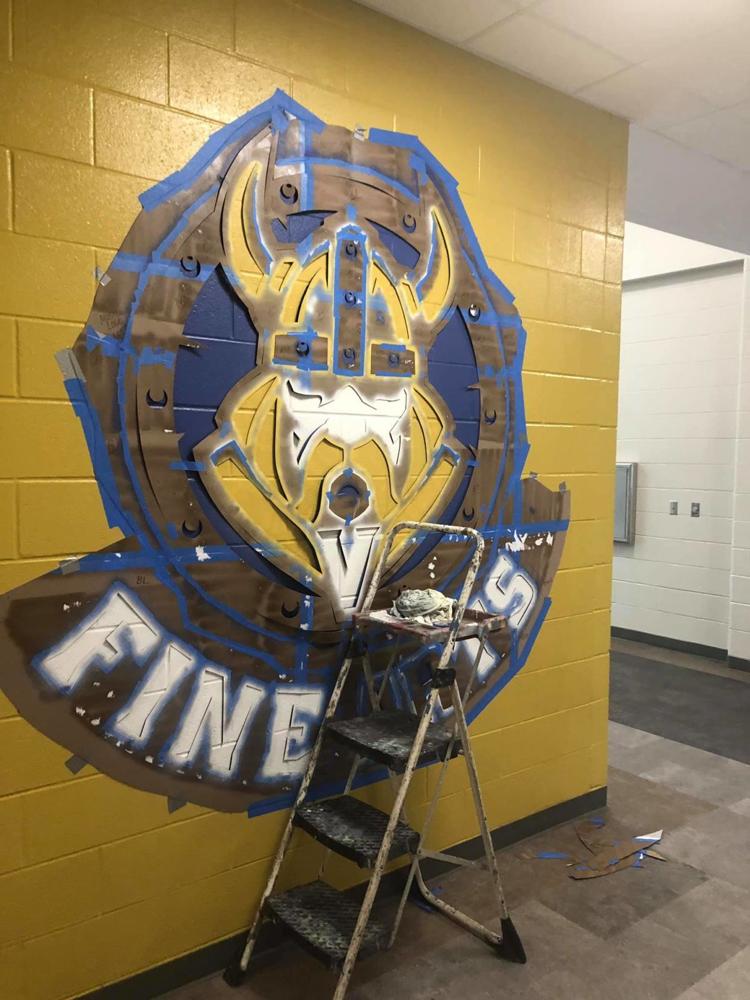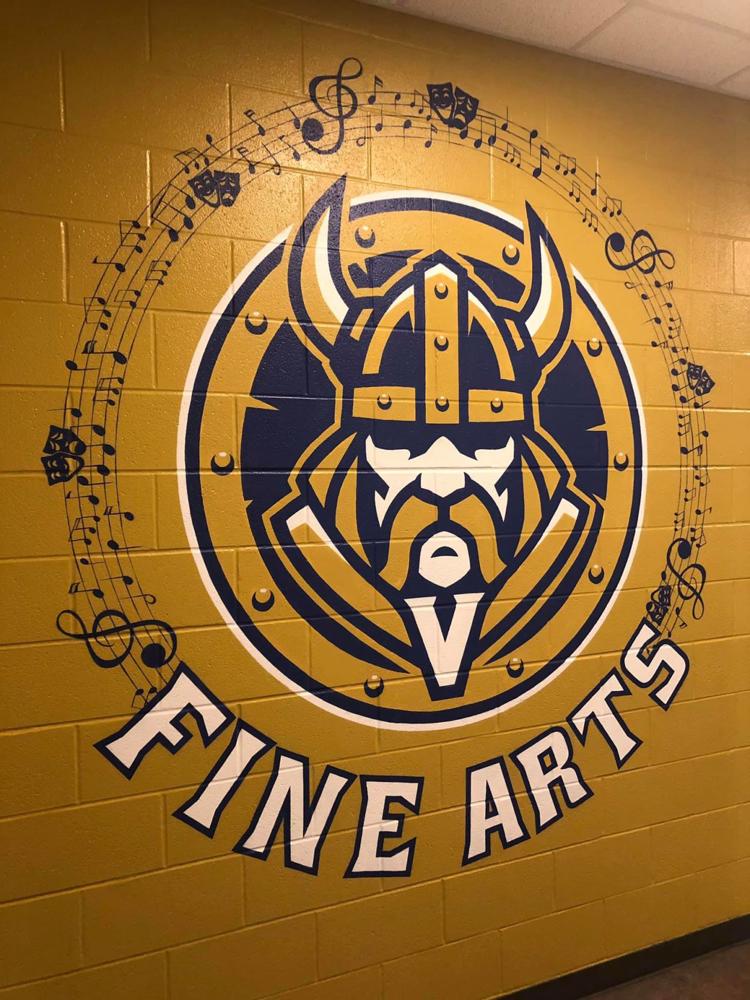 The murals took six days to complete, with a couple of murals being completed on the weekend with no one around, "except a couple construction workers," Sanchez said. But the mural in the athletics corridor was completed while students walked the halls, and that, Sanchez said, is always heartening. 
"It never fails — the kids will watch in awe and ask many questions, [and are] intrigued enough that on some occasions, kids will come up to me on the following days and show me what they 'drew last night' after watching me," he said. 
"Inspiring kids is incredibly satisfying. You can almost feel their excitement."
Sanchez was contracted for the Adams Junior High mural project through a company that seeks commercial muralists to provide large-scale mural services nationwide. Although Sanchez has a talent for creating art, the design for the junior high's murals was planned with images developed by the school's architectural design team that Sanchez executed exactly. 
"I just so happen to fit all criteria and am one of very few companies nationwide that have this niche and have the expertise to not only provide commercial mural services, but have extensive experience coordinating efforts with all parties involved: architects, general contractors and third party providers," he said.
The murals he painted for Adams Junior High are located in the fine arts corridor, the athletics corridor and the three smaller text murals are located in the school's gymnasium. 
The junior high mural project was the last of 26 murals Sanchez had on his order list, which included a school in Dallas, a few in the Spring and Woodlands area, with the remaining in Katy and Fulshear.
"Most were done at the very end of the summer but some went into the start of the school year," he said.  
At the time of the interview, Sanchez was set to paint murals at Williams Elementary School in Richmond, Holy Rosary Catholic School in Rosenberg and Lemm Elementary School in Spring, Texas.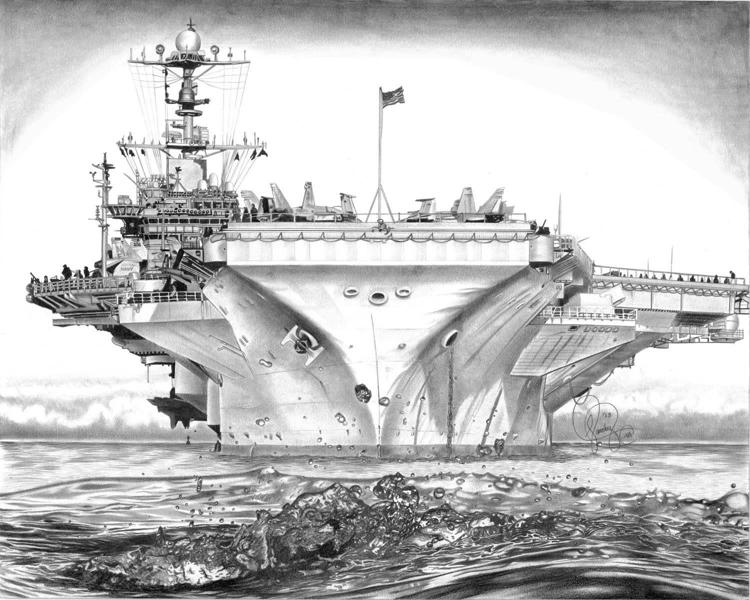 A VARIETY OF WORKS
While Sanchez remains "extremely busy" with commercial murals — his work can be seen at such places like international airports and even the Hard Rock Hotel & Casino in Vegas   — he also provides fine art services and creates his own works for sale.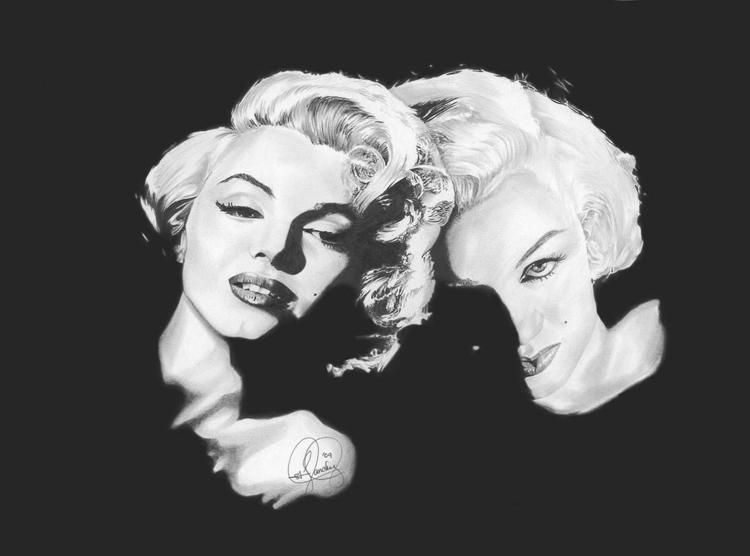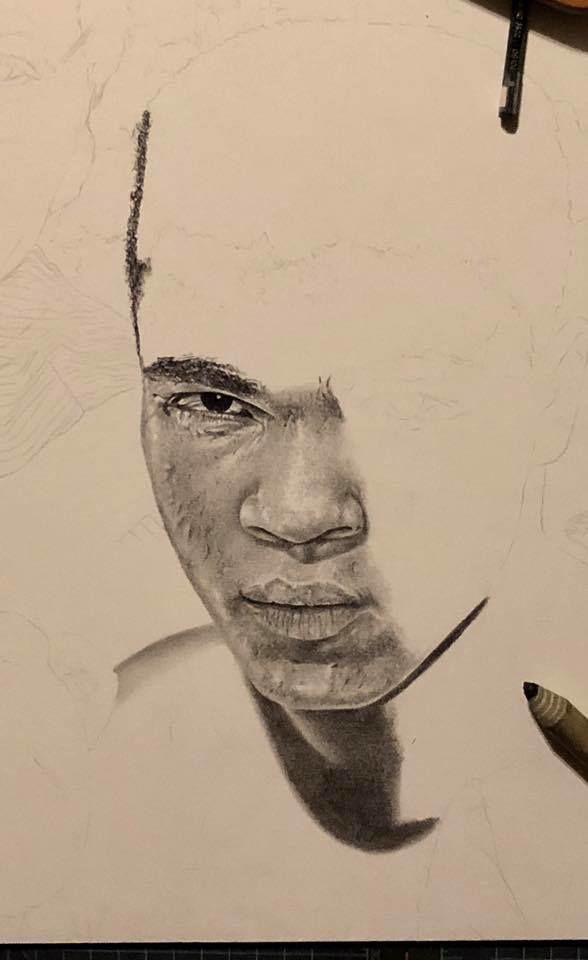 "I select images, draw them and then make fine art prints of the original.  I also frame the original and sell that at art shows and online," he said. 
While his mural works are always for commercial business, Sanchez said his fine arts work "is for anybody and everybody." The works he creates are usually for art show sales that he feels will market well and appeal to the general public. 
Additionally he provides airbrushed window artwork, which is typically seasonal or holiday projects. Once the season or holiday ends, however, he removes the art. 
"On occasion, but not that often, I provide permanent window artwork," he added. 
The Needville artist also creates work from himself, although such projects are rare,  like his  "9/11 Memorial Wooden Shelf," which is a project that has been on his mind for years. 
"I'm always too busy to get it started," he said. "I do not put it 'into production' as I normally would, because it is for myself. I served in the US Army and have always been very patriotic."
He hoped this year he would complete the piece before Sept. 11, but due to his workload he was unable to. His motivation behind the piece was his way to show his "support of our men and women in uniform." 
"It will give me pleasure and a sense of pride to have that piece of furniture in my art gallery once completed," he added.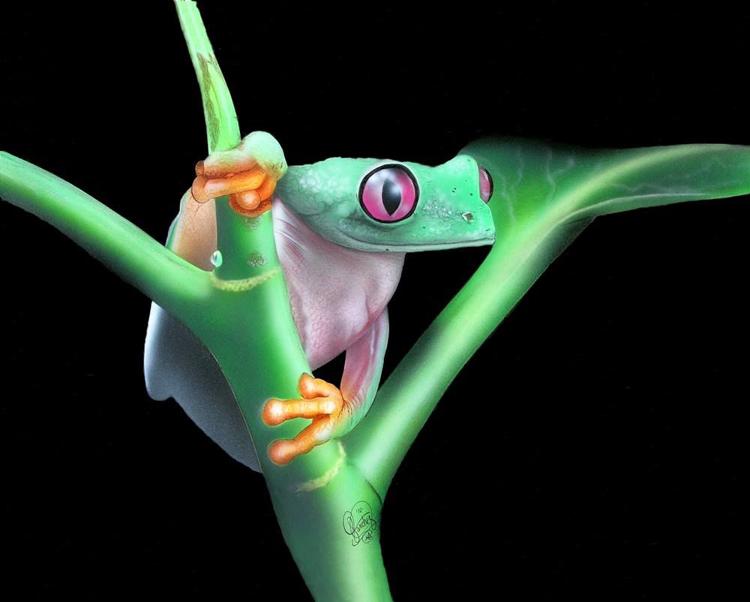 EMBRACING CHALLENGES
Sanchez, who enjoys challenging himself, is currently working an extensive Noah's Ark pencil illustration. This project, he said, "is likely to be the largest pencil drawing of Noah's Ark ever created."
"For now, I have it sized at 85 inches wide by 45 inches high and estimate that it will take me about 1,500 hours to complete."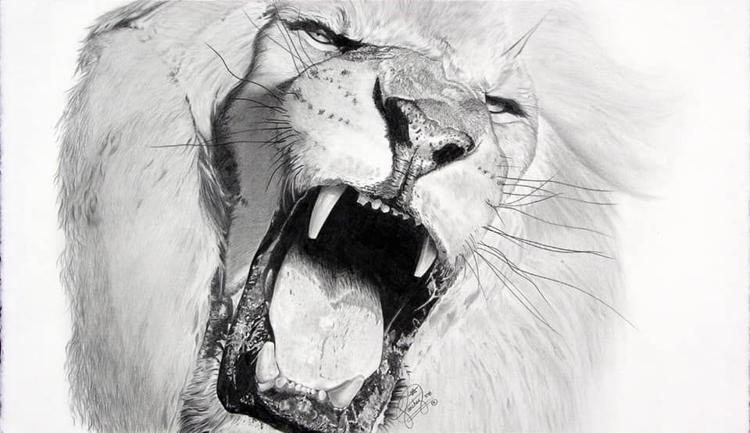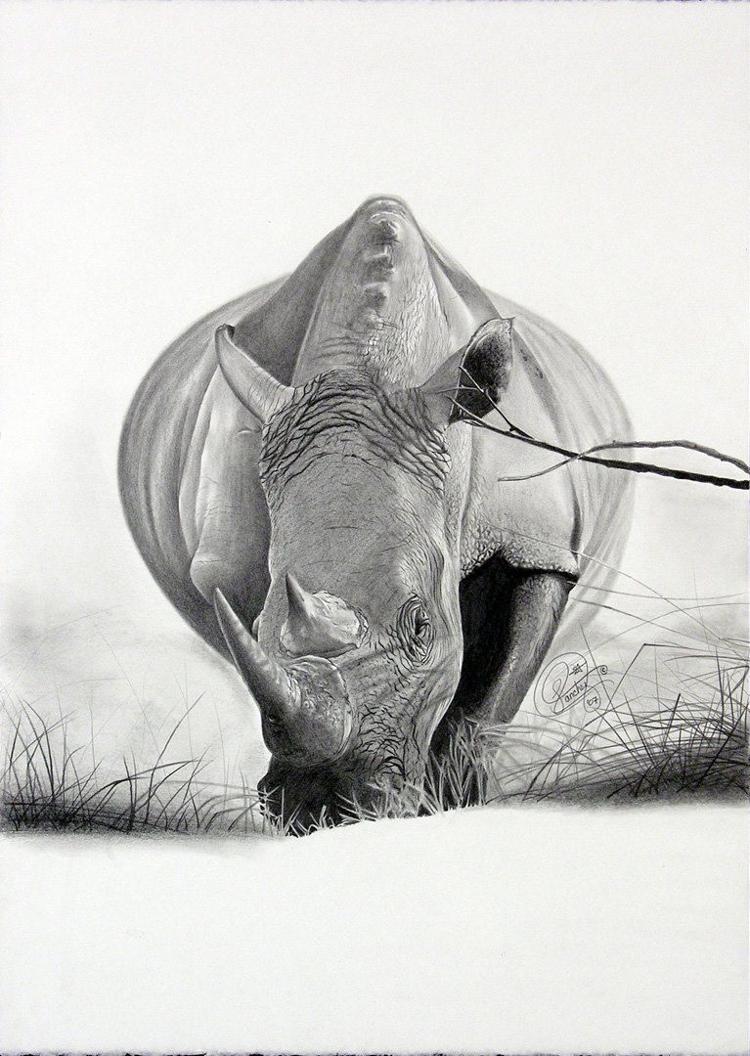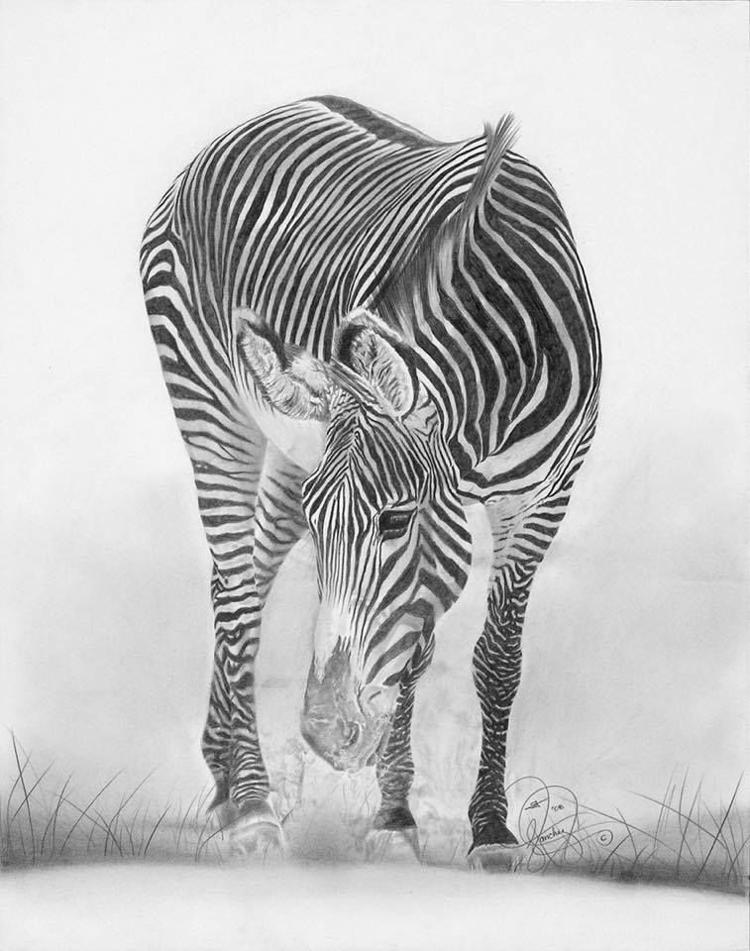 ---

 

" ... I have been infatuated with African wildlife, and since I have a deep passion for drawing, there is nothing like drawing these animals in pencil." — Paul Sanchez

---

 
To date he's only about 30 hours into the work. 
"If I find that one exists that is larger, I am prepared to make a second continued panel of the same size so that the finished size is 170 inches wide by 45 inches high." 
He suspects it will take him the rest of 2019 and most of 2020 to complete it. 
And just like any artist, Sanchez has favorite subject and medium. For him, it's African wildlife in pencil. 
"Since I was probably four years old, I have been infatuated with African wildlife, and since I have a deep passion for drawing, there is nothing like drawing these animals in pencil," he said.
"I could spend the rest of my life doing that, even if it were just for me." 
---
Paul Sanchez's 2019 Works:
• Holy Rosary Catholic School and Church in Rosenberg, TX
• All Star Storage in Richmond, TX
• The Barn Door in Downtown Rosenberg, TX
• Maxwell's Meat Market in Eagle Lake, TX
• Ridley Apartment Homes in Houston, TX
• Sam Houston MSTC High School in Houston, TX
• Hildebrandt Intermediate School in Spring, TX
• Springwoods Village Middle School in Spring, TX
• Valley Ridge Elementary School in Lewisville, TX
• Roberts Middle School in Fulshear, TX