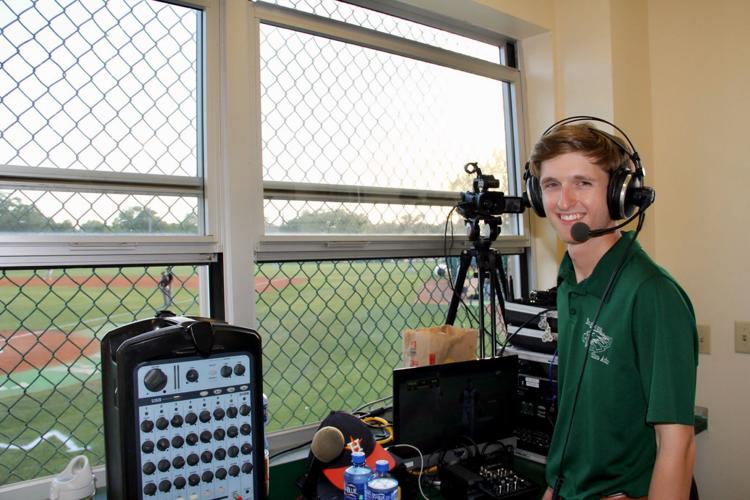 Will Scott, known as Fort Bend Christian Academy's "Voice of the Eagles," is flying high. This fall he will be a freshman at Syracuse University majoring in Broadcast and Digital Journalism.
He will join the prestigious Newhouse School of Public Communications program that trained broadcasting legends like Bob Costas, Mike Tirico and Ted Koppel.
At just 18 years old, he already has a seasoned resume. At a young age, Scott dreamed of being a sports reporter for ESPN and received the support and encouragement of his parents, Bill and ReNae Scott.
When he was six years old he memorized the entire Astros and Texans rosters. At eight years old, while his peers were waking to up to Saturday morning cartoons, Scott was setting his alarm to 7am to watch Sports Center.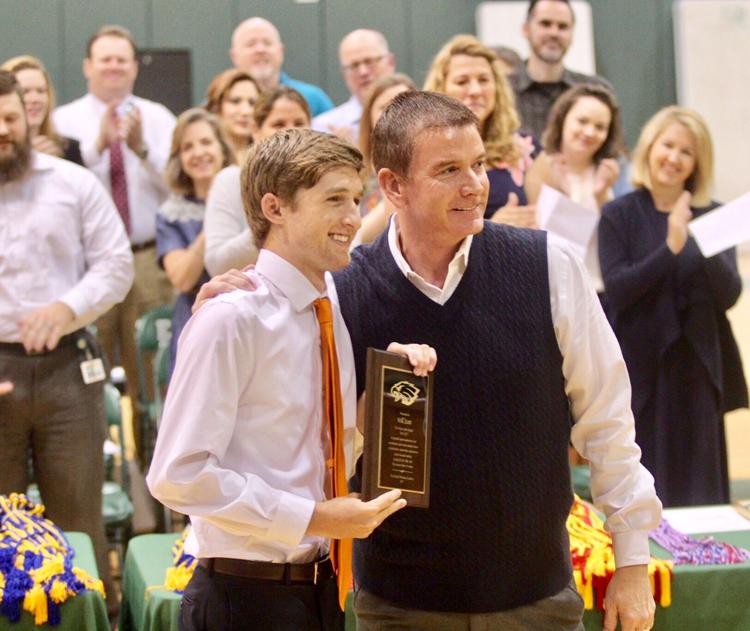 As a seventh grader, he became the youngest contributing writer in history for the "Bleacher Report" and by eighth grade he had created his own 30-minute sports talk show called "The Insight with William Scott."
"I discovered a website where I could host the show, developed a logo, and created a Twitter account to promote my work. I recorded shows in my bedroom after school, twice a week. I gave commentary on sporting events, and I loved the opportunity to connect with the broadcasters and sports writers — including an NBC Sports writer — who joined me as guests."
Scott's next big break came as an incoming freshman in high school. He contacted the assistant principal at Fort Bend Christian Academy, Will Mathews, who headed up the school sports broadcasting program called "Eagles on the Air."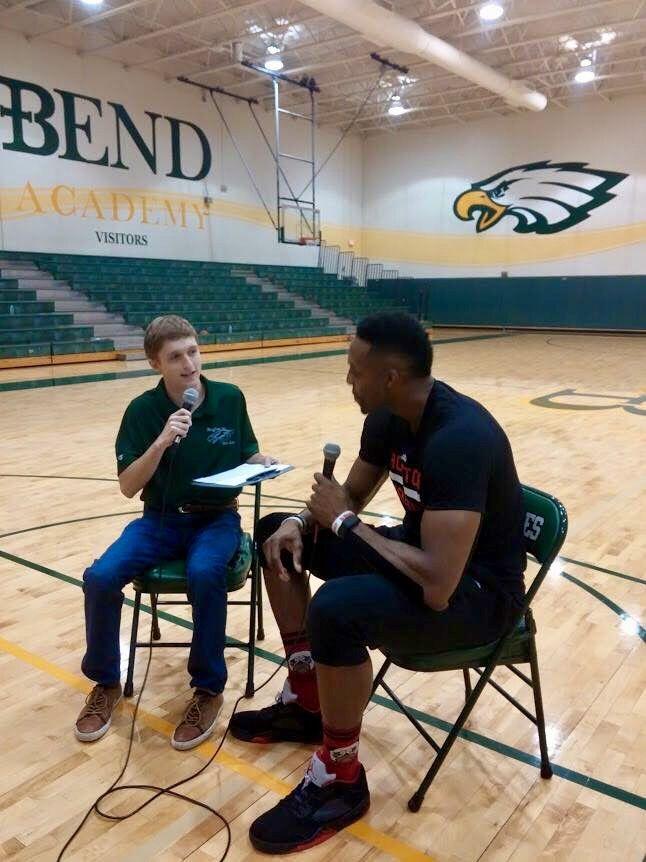 At that time, the school's broadcast was hosted by adults. Scott submitted his on-air reel to Mathews and sealed the deal. Not only was he invited to be the first student broadcaster but Scott was soon asked to run the entire program as the sports director.
Over time, he recruited classmates to help him run the old-school camcorder on Friday nights while he provided play-by-play commentary for multiple school teams including football, basketball, baseball, volleyball and softball.
With youthful optimism and a knack for technology on his side, Scott approached the Booster Club about acquiring updated equipment. With their financial support, he would spread his wings.
Scott received the equipment the broadcast team needed and "Eagles on the Air" instantly became one of the best high school broadcasting programs in the country. The new equipment allowed the program to broadcast in high definition with multiple camera angles and instant replay.
In addition to his work with "Eagles on the Air," Scott's training and experience continued to soar. His confidence in front of crowds gave him the opportunity to lead the school in the Pledge of Allegiance each day and he emceed school pep rallies.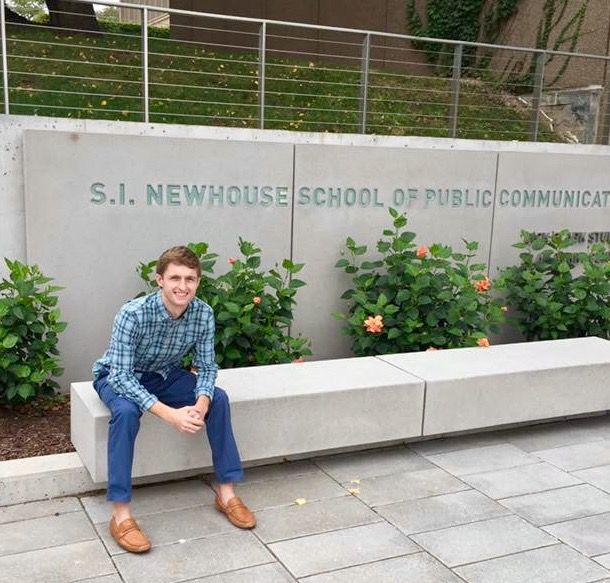 When Rockets center Dwight Howard came to visit the school to film a video for his foundation, Scott was invited to do the big interview. He also interviewed celebrities like Yankees Hall of Famer Andy Pettite and Food Network chef Jet Tila.
He shadowed ABC-13 sports reporter and Greatwood resident David Nuno. He also shadowed the Golf Channel's on-course reporter Billy Ray Brown at the PGA Insperity Invitational in The Woodlands, Texas and was invited to do so again at the upcoming PGA Champions tournament in Endicott, New York.
To further boost his resume, Scott did an internship last summer with WWLS "The Sports Animal" in Oklahoma City as an assistant producer and he wrote weekly articles for College Sports Madness.
He also had his moment to shine as an athlete at FBCA. For three years, he was selected to be on the Varsity Tennis Team and was chosen by the team to be the captain for all three years.
Though he's had some amazing opportunities over the years, Scott's greatest memories occurred as a sports broadcaster for Fort Bend Christian Academy. He called their first football playoff in school history, received the first ever "Excellence in Broadcasting" award and received a special "Voice of the Eagles" plaque before his final broadcast.
His plaque reads "In grateful appreciation for your exceptional talent and countless hours of dedication, leadership and passion given towards making 'Eagles on the Air' the success that it is today."
Scott has also spent a lot of his time giving back to the local community and around the world as a head coach for Upward Youth Basketball for two years, volunteering at Attack Poverty and the Fort Bend Women's Center, and serving on several mission trips throughout the United States and most recently in China.
Will Scott is a name to remember. While he moves up toward becoming the next Howard Cosell or Jim Nantz, he will always remember the flight that got him there.
"I will never forget that moment when I was given the award," he said. "The school's support of me the past four years has been incredible. I am so fortunate to have been surrounded by people that fully supported me and my dream."
---
Batter up: Lamar Little League All-Star grow into mighty Longhorns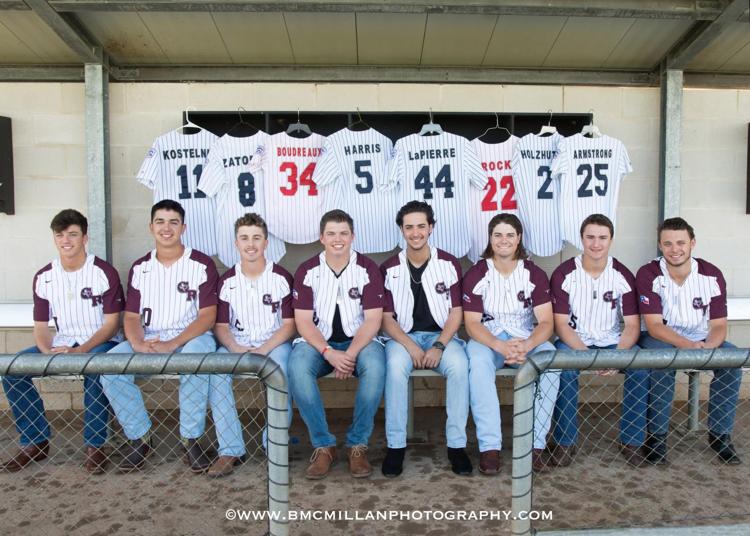 Several Greatwood seniors from George Ranch High School recently hit grand slams when they received scholarships to play baseball in college next year. These Greatwood "boys of summer" are enjoying their last days at home playing baseball with the Texas Wood Bat Collegiate League before going their separate ways for college this August. Against all odds, they made it to the championship game this summer against teams stacked with older college players.
Josh LaPierre, son of Kevin and Kim LaPierre, will be attending Cisco College and majoring in business. As a lights-out pitcher and third baseman, LaPierre excelled at taking care of business. He was the starting pitcher for the first GRHS district game, pitching 7 innings with 21 strikeouts and giving up only 1 hit and 1 walk. He was nominated for the 6A Diamond Pro Pitcher of the week. Lapierre currently plays summer baseball with the Marucci Elite Texas Baseball 18U organization and looks forward to playing for Cisco College.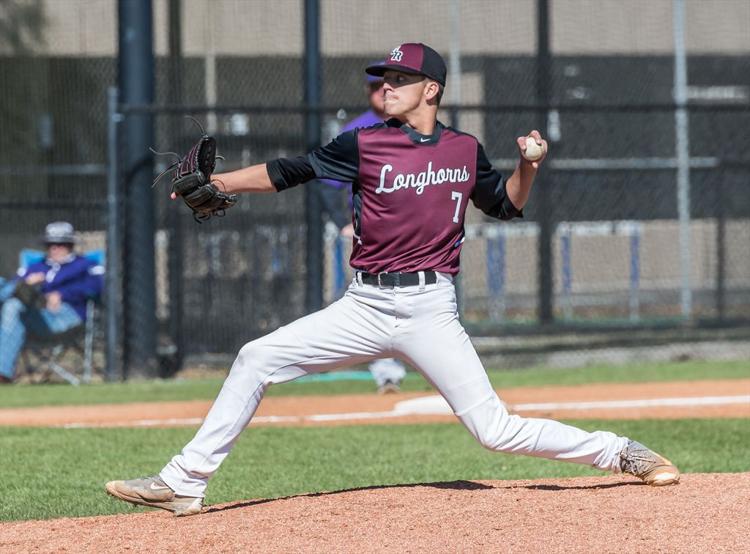 Colson Kostelnik, son of Nick and Carol Kostelnik, was also lassoed by the Cisco College Wranglers and will be majoring in business this fall. Kostelnik, a left-handed pitcher, was a key player in the win against Alief Elsik High School to advance the Longhorns in the playoffs this past April. He came in as the closing pitcher in the seventh inning to end the game with three strikeouts. Making the transition from Longhorn to Wrangler should be a smooth ride for Kostelnik.
Zach Holzhuter, son of Toby and Debbie Holzhuter, will be attending Galveston College as a general studies major. As the team catcher, Holzhuter "caught" the baseball bug at a young age when he began playing for Lamar Little League and he's been on-deck ever since. He was a "steady Eddie" for the George Ranch Longhorns by performing his job as catcher so smoothly that as the saying goes "no one knows he's there." His timely hitting and great defense as a catcher helped contribute to outstanding pitching performances by his teammates. Offensively, Holzhuter made his presence known on many occasions. One of those moments came this season when he hit a home run that helped the Longhorns earn a win against Pearland Dawson.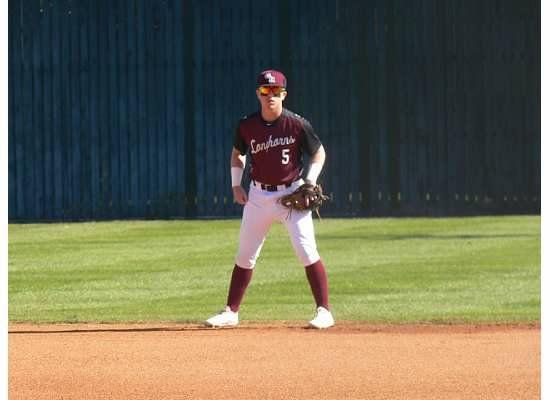 Kyle Boudreaux, son of Harry and Beth Boudreaux, will be attending Angelina College as a general studies major. Boudreaux was the leadoff hitter his junior and senior years at George Ranch High School. He played second base for two years and then moved to shortstop his senior year. In addition to his talents as a baseball player, Boudreaux received all-district academic honors his junior and senior years and was a varsity letterman for three years. He's ready to hit the highway and join the Angelina Roadrunners this fall.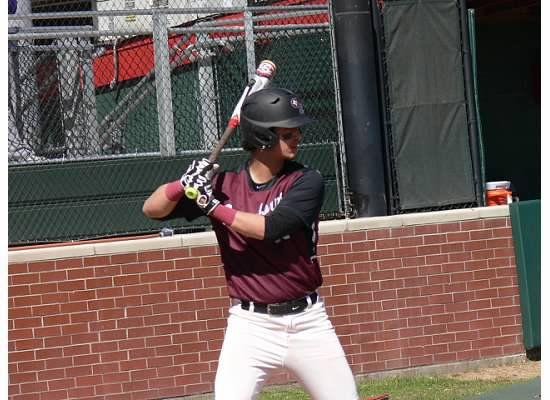 Jake Zatopek, son of Julius and Eloise Zatopek, will be attending The University of Incarnate Word as a business major. Zatopek, a 6'4" right-handed pitcher and first baseman, throws at speeds topping 91 miles per hour. He was named among the top-1000 players in the nation and ranked 82 among pitchers in the state of Texas by Perfect Game.
Dylan Rock, son of Darryl and Melissa Rock, will be joining the Roadrunners baseball team at The University of Texas at San Antonio and majoring in business. As a right fielder and juggernaut hitter, Rock was voted as the District 24-5A Offensive MVP after batting .418 with three home runs and 17 RBIs during his junior year. He was voted to the Houston Area Baseball Coaches Association All-Star Team for the 2016 and 2017 seasons. Beep, beep…he's on the road to success with the UTSA Roadrunners this August.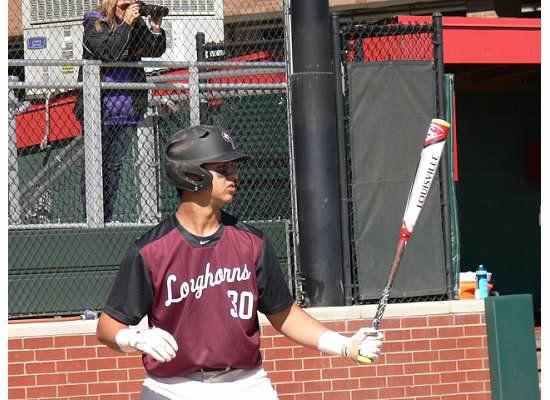 Though their senior season with the Longhorns ended in the second round of the playoffs this year, getting to play baseball in college this fall will go down in the scorebooks as a win. They began as teammates with Lamar Little League in elementary school, grew as players with select teams in junior high and formed lasting friendships as George Ranch High School teammates. The time they spent together over the years not only prepared them to play baseball in college but developed friendships that will last a lifetime.