Needville Fire Department Public Information Officer Dwayne "Sparky" Anderson wants people to know the Needville Volunteer Fire Department does more than fight fires. It responds to medical calls, it's a rescue team. And more often than not, the volunteer department is first on an emergency scene in the county.
Sparky said this and more and the department's annual open house Tuesday.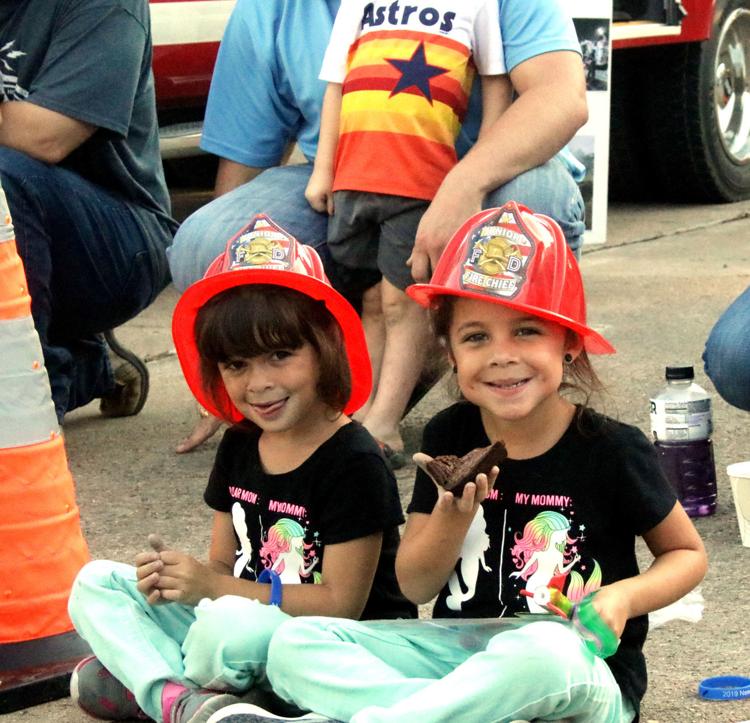 The Needville Fire Department joined forces with the Fort Bend County Fire Marshal's Office and Fort Bend County EMS to teach both children and adults about fire safety and prevention at the open house.
The fire station was packed with Needville Lions Club members, who provided food; the Needville Fire Department Ladies Auxiliary, which works to support the firefighters; and visiting citizens.
The fire station has been hosting an annual open house since 1978.
"This year, we're doing something a little different," Sparky said. "We want to tell our story.
"We're more than a volunteer department. We're fire rescue, EMS, fire prevention. We wear all these different hats and we have multiple dimensions.
"We want the community to see that even though our trucks may be red, they're not all for fire."
Lions Club members grilled hot dogs and hamburgers to sell at the fire station. All proceeds went toward the fire department, which is a volunteer, nonprofit organization.
The auxiliary sold drinks and hundreds of baked goods.
Children and parents alike waited in line to ride atop the fire trucks.
EMS workers set up their newest life-saving device — an automated CPR machine to help medics.
"We're right there alongside the fire department," EMS Sgt. Shawn Binkley said.
"This is always a fun night. It lets the community know what's at their fingertips when they call 911." Needville Fire Department covers 174 square miles in and around the city, providing fire, medical and other response services.
For more information, call the department at 979-793-4262.