A 21-year-old Missouri City man was sentenced to 45 years in prison last week after he was convicted of murdering his girlfriend in 2018, according to the Fort Bend County District Attorney's office.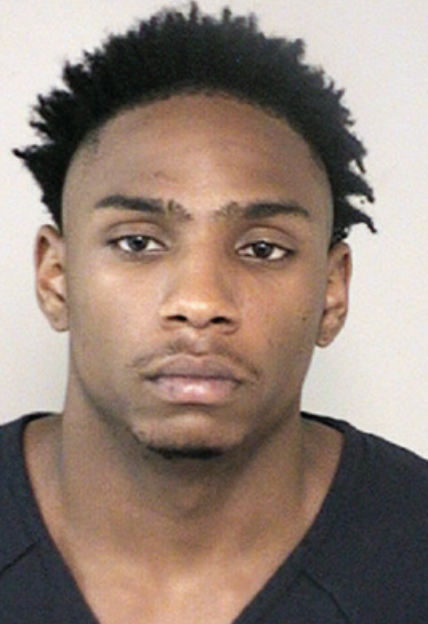 Troy Larue Parker pleaded guilty to the murder earlier this year and requested that the court determine his punishment, according to Assistant District Attorney Johnny Wen. The sentencing hearing was held in Judge Frank J. Fraley's 240th District courtroom.
Wen said Parker and Sabrina Herrera were high school sweethearts and dated for approximately five years. On the afternoon of Aug. 27, 2018, Sabrina went to Parker's house. At some point during her visit, Sabrina went into the kitchen area and Parker followed behind her.
"Once she reached the kitchen, Parker grabbed a cord from atop the refrigerator and strangled Sabrina to death," Wen said.
Parker then placed his victim's body into the trunk of her car and drove around his neighborhood until he reached a dead end street, Wen added. Parker then abandoned the vehicle. Herrera's family became concerned because she was not returning her phone calls and failed to pick up her relatives from school that afternoon.
Using Sabrina's iPhone location, the family was able to locate her car.
Herrera's family called the Missouri City Police Department once the car was found. When the police arrived, they opened the trunk to the car and Sabrina's body was discovered, Wen explained.
"Parker was subsequently interviewed and he eventually gave a full confession to the crime," Wen said. "However, the defendant never provided a clear motive as to why he murdered Sabrina."
Herrera was 19 at the time of her death.
"The outpouring of support from Sabrina's community, friends and family was, and still is, tremendous," said lead prosecutor Johnny Wen.
"Her tragic death highlights the seriousness of dating violence," continued Sherry Robinson, Deputy Chief of the Domestic Violence Division.
"As part of Sabrina's lasting legacy, Elkins High School now makes dating violence awareness a part of their counseling services."