This weekend, treat the little ones to tea with Mary Poppins and the entire family to a live presentation of "Mary Poppins Jr."
Sip Tea with Mary
Young children will make memories to last a lifetime enjoying teatime with the world's most famous nanny at Tea with Mary.
The unique event takes place from 11 a.m. to 12:30 p.m. Saturday in the Needville High School cafeteria.
There's only room for 50 children at the tea party, and only a few tickets remain.
Hosted by the Needville Theatre Arts Booster Club, "Tea with Mary" includes visits with not only Mary Poppins, but some of other notable cast members as well.
In addition to refreshments, children will have keepsake pictures taken with Mary and receive Mary Poppins T-shirts.
Forms to attend "Tea with Mary" may be filled out online at www.needvilleisd.com; go to the high school page and then click on "Menu" and then "Theatre," under the "Extra-Curricular" heading.
Cost is $35 per child and does not include admission to the musical, which follows. Payment must be received by Friday and may be made at VENMO@Needville-Theater.
For additional information, e-mail Booster Club President Stacey Meyer at needvilletheater@gmail.com or call her at 281-413-8458.
See the live musical
The world's most magical nanny floats onto the set of the musical "Mary Poppins Jr." at 2 p.m. and 7 p.m. Saturday, and 2 p.m. Sunday, at the Needville High School auditorium.
The live presentation tells the story of the title character, who teaches the troubled Banks family to value each other again in an enchanting and unforgettable story.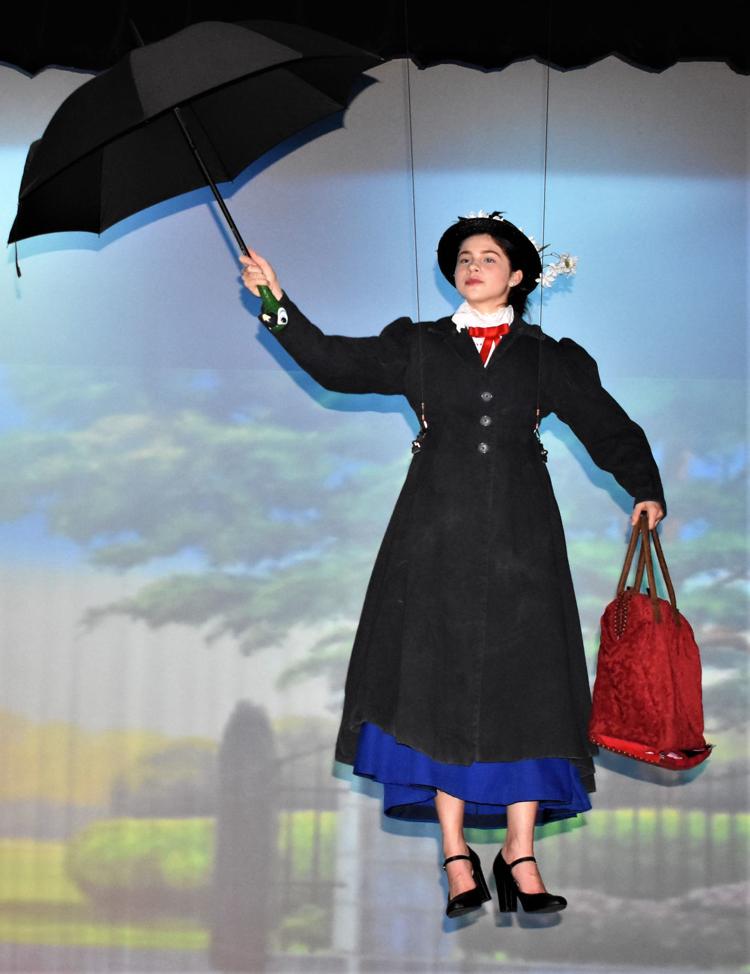 Pre-event reserved-seat tickets are $14 and are available online at: marypoppinssaturday2pm.eventbrite.com for the 2 p.m. Saturday performance; marypoppinssaturday7pm.eventbrite.com for the 7 p.m. Saturday performance; and marypoppinssunday2pm.eventbrite.com for the 2 p.m. Sunday performance.
Pre-event general admission tickets are $8 and are available in the front office of each Needville ISD campus.
General admission at the door is $10 if any tickets remain.