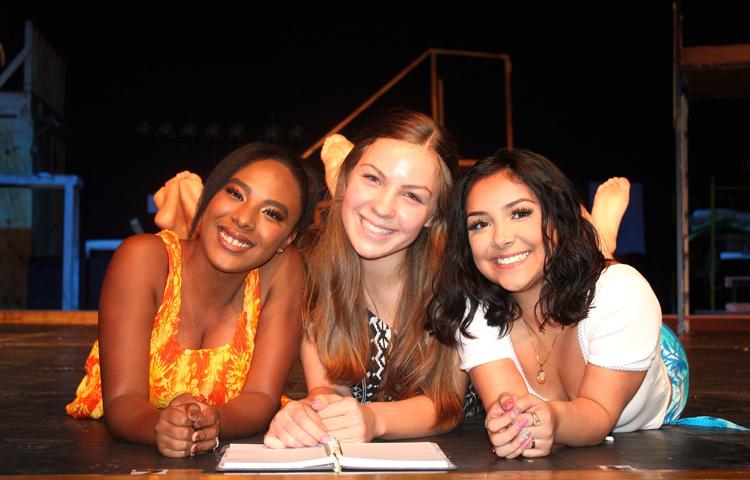 It was the third day of school following the blissful break of the summer months and the student actors in George Ranch High School's theatre department were onstage laughing and joking with one another as they waited for their photos to be taken. Although their official costumes weren't ready, they were able to pull together some threads that complemented the personality of the characters they would soon be playing in the department's first production of the new school year.
As the camera clicked and the flash illuminated both nervous and genuine smiles, glimpses of their characters looked back at the lens. They still had a little more than two months of disciplined preparation and rehearsals before them, but their bubbling enthusiasm was evident.
"I'm excited about this show because it is one of my favorites, and to do it my senior year is such a blessing," said George Ranch High School senior Paige Klase, who has been involved with theatre since she was in the sixth grade.
Klase, who has performed in varsity theatre since her sophomore year, will play the role of "Donna" in the George Ranch High School Longhorn Player's production of "Mamma Mia!"which opens Oct. 24. The show holds a particular affection for Klause, who said the production "requires a realistic happiness that shoots down barriers any young actor or actress might have."
"This way," she explained, "the actors can feel the joy of the show just as an audience would."
"Anyone who comes to see "Mamma Mia!" will easily let it into their heart as it unfolds major comedy, romance, drama and some killer ABBA songs all in one," said Klase. "It's one of those shows you just can't quite let go of once you see it. I can't wait to tell this amazing story in my last chapter of high school."
Even the talent behind the scenes, like Riley Halford, was amped for the opening of the show.
"I'm so excited for "Mamma Mia!" not only because of the great visions I have for it, but also because it is my senior musical," said Halford. Halford also started her theatre career in sixth grade, but two years ago she became a technician. She will serve as the lighting technician and designer for the show.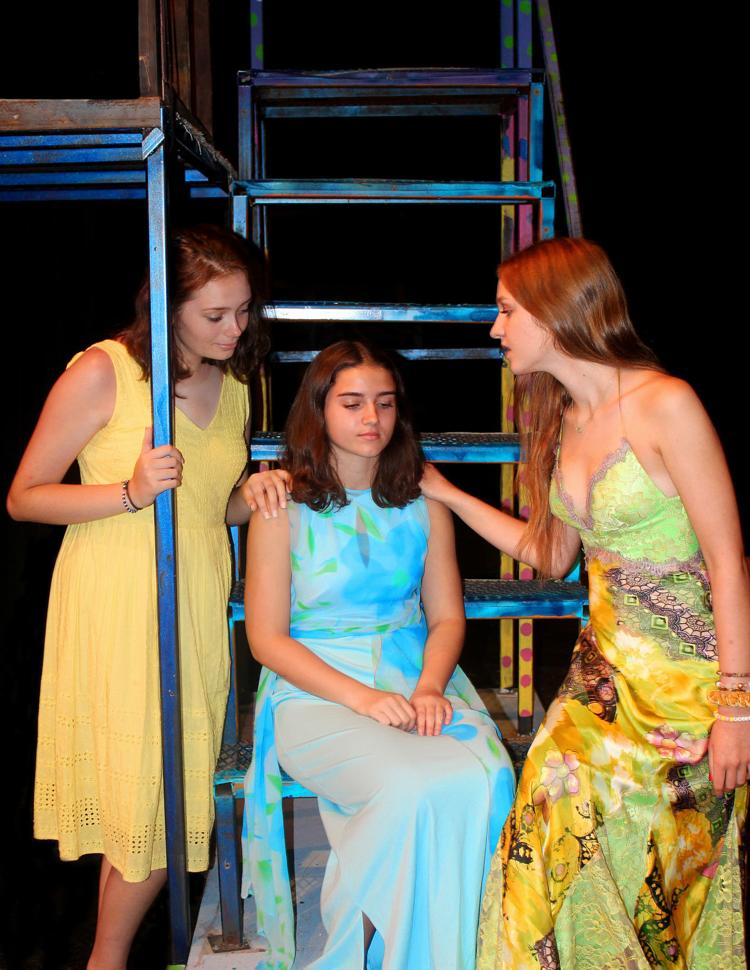 "When people come to see the show, they can expect an exciting and fun musical made possible by the hard work of everyone involved," she added.
The show's stage manager, Charis Christy, echoed Halford's sentiments.
"I can't wait to see all of the cast and crew put their hearts into one of my favorite shows, and to produce a beautiful musical that audiences are going to love," said senior Christy who has been a member of the Longhorn Players since freshman year. "Audiences can expect a wonderful group of people performing in a show we all love, and they will too."
'AN AMAZING OPPORTUNITY'
Directing this eager and equally skillful cast is George Ranch High School theatre teacher L. Jay Edenmeyer, who said one of his prominent goals is to continually present challenges to the school's theatre department.
"I have, historically, chosen musicals based on what I saw as a need in our department," he said.
He refers to his choice opening show for the 2016 school year: "Sweet Charity," which was a musical that was more advanced, in terms of subject matter, than any of the department's prior productions at that time.
"I chose "Sweet Charity," not because I had the dancers to do the show well, but because I needed dancers to do it," he explained. "I want to always challenge students — as well as other directors, choreographers and even myself — to go beyond their level of comfort."
He notes that his motivation this year was a tad different.
"We went all out last year with "Seussical." It was, for me, a wonderful surprise at how much I loved the whole process. It isn't normally the kind of musical that draws me," he said. "But, it was such a rewarding experience. We had so many challenges this last year, as well as many demands on our already extended schedules. I decided that I wanted to do something that showed the wonderful talent in my department — even while challenging many — and at the same time have a wonderful time working on a show.
And this, he stressed, is why "Mamma Mia!" was his choice for the department's season opener.
"It is such an amazing opportunity to be able to share not only the love of what we do, but the joy of the process at the same time," Edenmeyer said.
'OUT-OF-THE-PARK TALENT' AND POWERFUL LESSONS
A jukebox musical told through the music of ABBA, "Mamma Mia!" is a "show [that is] going to be the best that this school has ever seen," said George Ranch High's Tate Mangum. "The talent this year is out of the park. This show is not to-be-missed for sure."
Mangum, who has been in theatre since sixth grade and a member of the Longhorn Players since his freshman year, is portraying the character of Sam in the musical.
"I'm very excited about this show because it's my senior musical with the Longhorn Players," he said. "It's a opportunity I wouldn't give up for anything."
Edenmyer points to the powerful lesson the musical provides not just his actors, but viewers as well. Honesty, he said, it what the audience can expect from this show.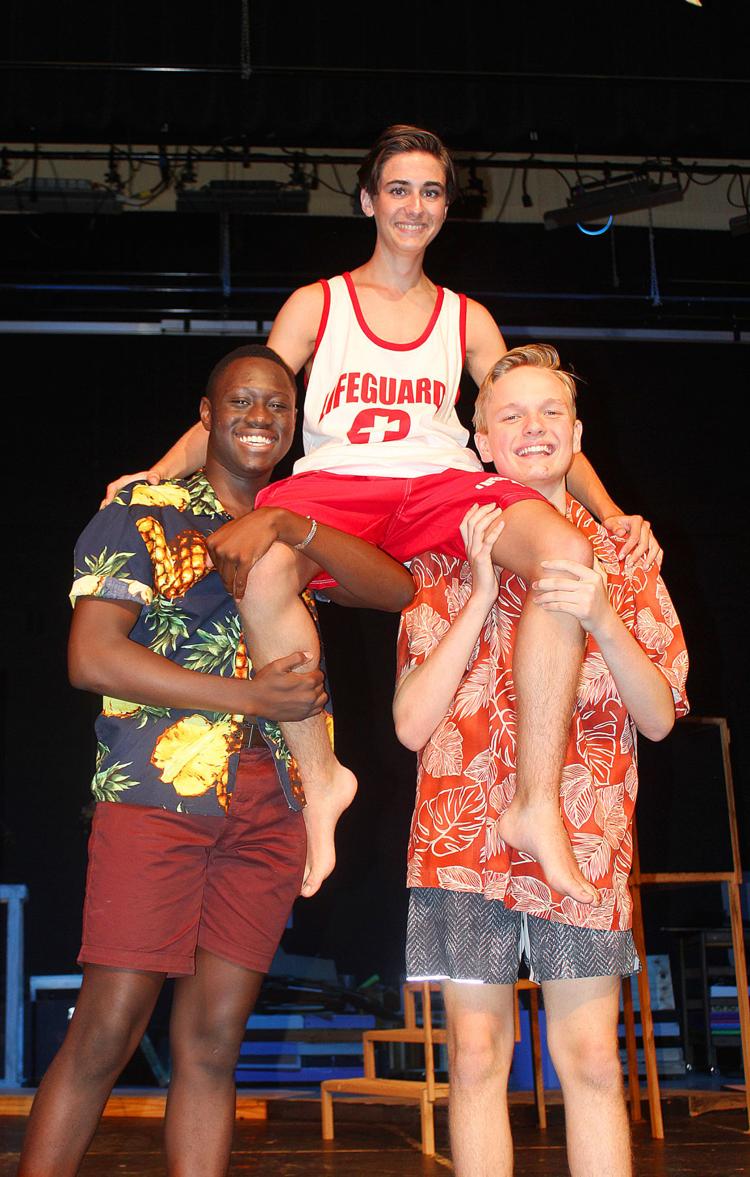 "I have always believed that our young men and women, particularly those in theatre, are ready to face the challenges of our modern society. We face many different families in 2019 and the Sheridan family is no different," he explained "Donna found herself in a situation back in 1980 that some find themselves in, in our society's history."
He points out that "Donna" was a single woman with a child who "needed to move forward without a real care for who the father was and forged her way into the world."
"She did an amazing job of creating a life and a world for her daughter and herself, without the guidance, or even the need for a male figure," Edenmeyer added. "This may possibly be a quintessential story of the lack of need for a male figure for a successful life and family. While this may not be the ideal outline for the nuclear family, it is one we are all too familiar with.
"'Mamma Mia!' goes a long way to empower that dynamic in a way that we have begun to feel empowering in modern time."
Endenmeyer considers the "amazing strength" of this show to have been "shown in a time when this want not an acceptable family dynamic."
"Mamma Mia!" premiered in the West End at the Prince Edward Theatre on April 6, 1999 and since then has been performed in 40 different countries across five continents.
"I think it is essential for people to see past the 'ideal' framework and identify that the strength we see in this family is the strength necessary in every family to overcome any situation viewed as detrimental by society," Edenmeyer said. "To paraphrase a common terminology: "family is family is family is family.' And we are all better for it's existence."