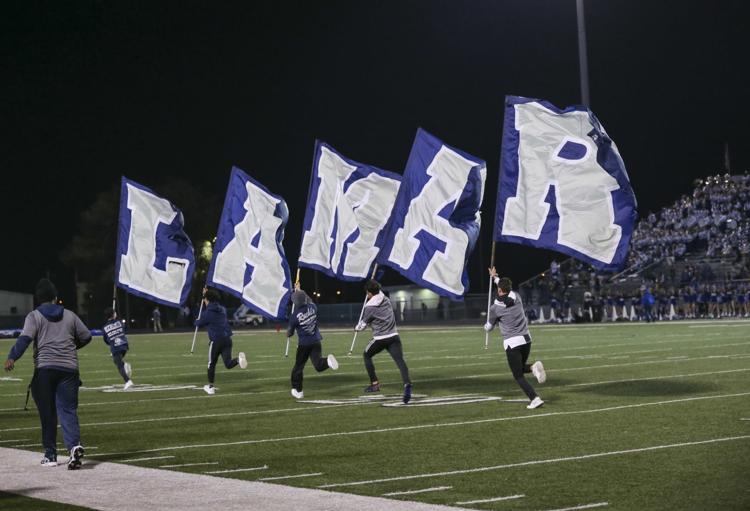 Life does not often go in a straight line.
One example is the journey of junior running back Brandon Campbell.
Campbell has attended Lamar Consolidated, Katy Taylor and Pearland during his first three years in high school.
The junior has returned to Lamar Consolidated this spring and could be a shot in the arm for the Mustangs' offense that has to replace Taye McWillliams, who will be playing at Baylor University in the fall.
Campbell, a four-star college recruit, is hoping to join those same college ranks in a year.
He announced his top six choices for college on Monday with the University of Florida, TCU, Penn State University, LSU, the University of Alabama and the University of Southern California.
Campbell finished fourth in rushing in District 23-6A last season at Pearland. He collected 788 rushing yards and 18 rushing touchdowns on 100 carries.
He also added four receiving touchdowns.
Campbell was a first-team all-district selection for the Oilers.
During his time at Katy Taylor, Campbell rushed for 619 yards and three touchdowns on 118 carries as a sophomore.