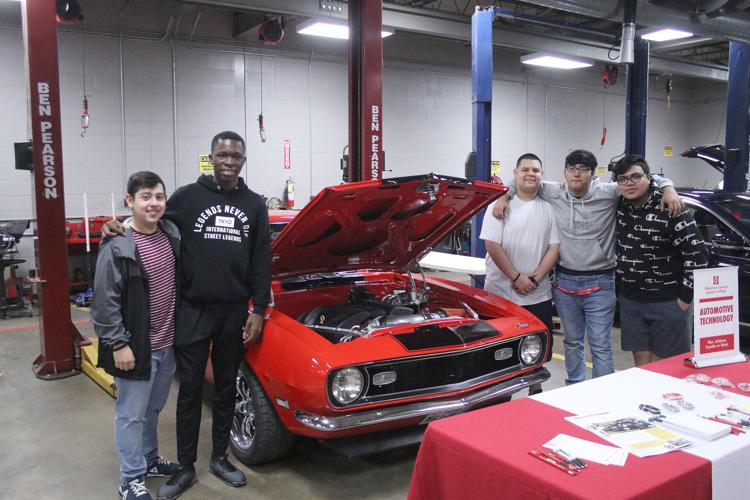 Albert Davis and his brothers own and operate Davis Brothers Auto Parts in Rosenberg, but his daughter can show him a thing or two about fixing cars.
"She knows how to use the automated tire changer and I don't," Davis confessed.
He and daughter Everette, 16, a junior at Lamar Consolidated High School, were among several dozens parents and students attending the school district's auto tech program recruitment drive on Thursday.
Everette, a high school cheerleader, is one of the students in the program.
Students from all over Lamar Consolidated ISD campuses are bused to the classes at Lamar Consolidated.
Instructors Deon Wilson and George Dishman said students spend about half the time in a classroom on computers and the other half in the two state-of-the-art auto shops learning hands-on skills.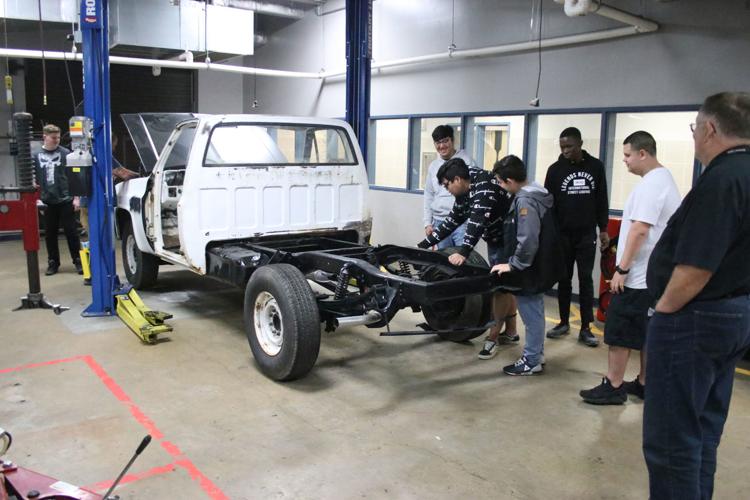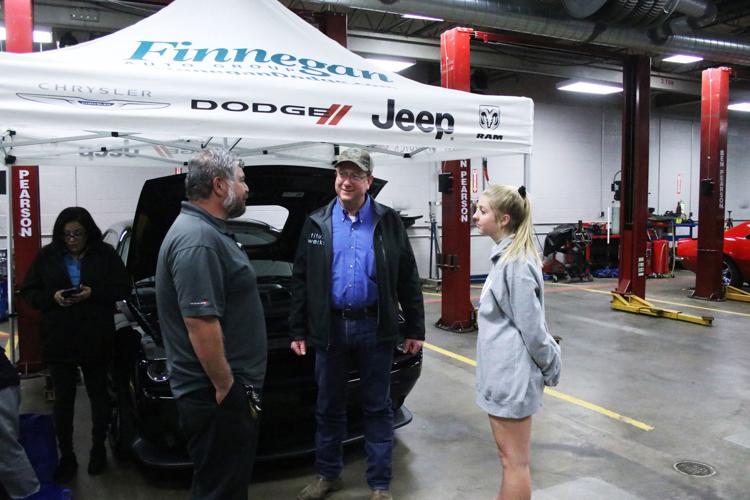 Students who put in the effort can become ASE certified by the end of high school. At the very least, they can to repair their own automobiles later in life and save money, the instructors said.
"This program is really a great opportunity for students to see if this is the career for them," Wilson told students and parents.
Students who enroll in the program learn the basics as freshmen, such as tools and basic automobile design and operations.
The following years the instruction becomes more specific until "students can tear down a vehicle and rebuild it from the ground up," Dishman explained.
The auto tech program has a classroom with computers and two large mechanic bays with hydraulic lifts and other features found in professional mechanic shops.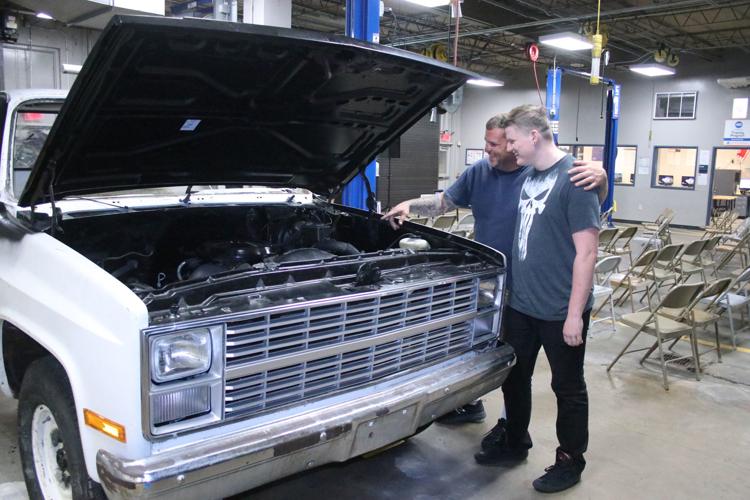 Several business professional who work in the automotive industry spoke to students and parents Thursday night.
Victor Hernandez, auto shop foreman for Finnegan Chrysler, Jeep, Dodge and Finnegan Chevrolet in Rosenberg, told students that highly-skilled mechanics can earn great pay right out of high school.
He said his shops employs about 40 mechanics and auto body technicians.
Daniel McFadden, service director of BMW in Houston, said some of his mechanics earn over $100,000 per year.
Jon Maxwell, executive director of student programs for LCISD, which includes the auto tech program, invited parents and students to tour the state-of-the art auto repair facility at Lamar Consolidated.
Kevin Casey of Fulshear, brought his 14-year-old son, Evan, to the recruitment drive and they liked what they saw.
Evan is an eighth-grader at Leaman Junior High in Fulshear, and is considering enrolling in the auto tech program once he is a freshman.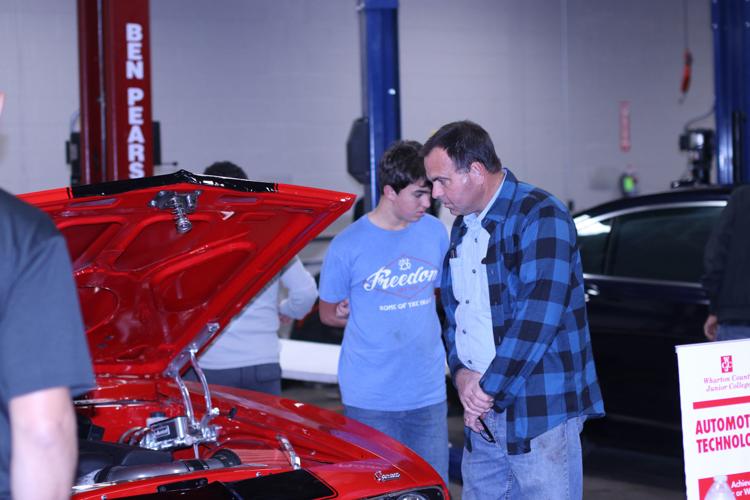 Brian Brasuell and son, Marcus, a junior at Foster High School, inspected a 1978 pickup truck the students are in the process of rebuilding.
Everette Davis said she enjoys learning about repairing cars, and was particularly excited to learn how to change tires.
"I can even patch them," she boasted.
Davis Brothers is among the local businesses that supports the program by offering discount parts.