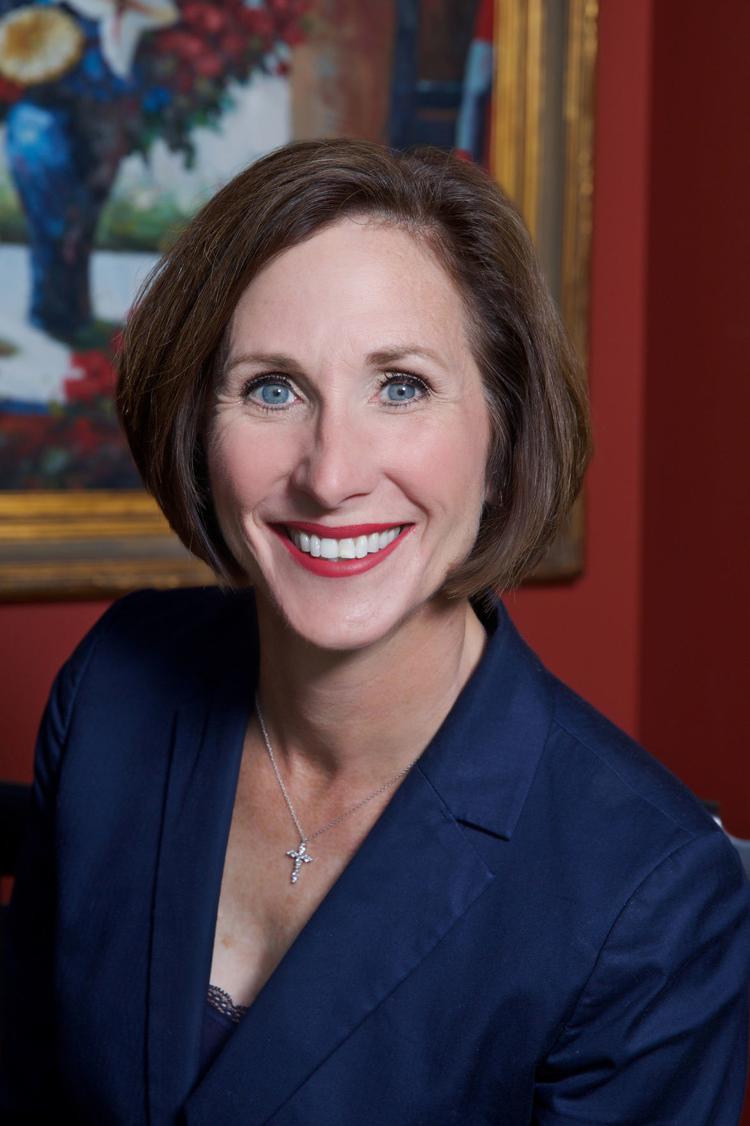 State Sen. Lois Kolkhorst said she is "alarmed" with what she deems "aggressive" property tax appraisals in Fort Bend County.
She's asking the Fort Bend County Appraisal District to fairly appraise property during the pandemic, and she's asking local taxing entities to consider lowering their tax rates to help folks dealing with job loss or whose businesses have suffered economically.
Kolkhorst, whose senatorial district includes Fort Bend County, said that appraisal notices being shared with her office reveal some homeowners in parts of Fort Bend County facing 10 percent or even greater increases on values. The maximum value increase on a homestead in any given year is 10 percent, she noted.
Each year, appraisals are based on values as of Jan. 1, which means this year the estimates were made before the impact of COVID-19 hit the economy, she added.
Still Kolkhorst said the appraisal process should be improved to reflect the current financial condition facing many Texans.
"Across Senate District 18, the most aggressive appraisals I have seen are in certain parts of Fort Bend County," said Kolkhorst, R-Brenham. "I know in other areas of our state that homeowners and business owners have seen very little increase or even seen values lowered. Local appraisals and tax rates should reflect the economic slump that many Texans are experiencing right now."
She encourages Fort Bend County property owners who disagree with their 2020 valuation to file a notice of protest. The deadline to file a protest is Friday.
"Many constituents in Fort Bend County have contacted me about how awful the process of protesting property values has been in the past," she said. "I'm surprised to see aggressive initial appraisals again this year, but I am hopeful that the local Appraisal Review Board members will work with everyone in a fair and compassionate manner that reflects the pandemic, as well as recent legislative changes."
Kolkhorst said that in the last legislative session, a series of bills were passed to give property owners relief, such as the omnibus property tax reforms in SB 2, as well as HB 3 and HB 1313.
To help fight rising property taxes, SB 2 made several changes to the appraisal review process such as:
The bill clarifies that a majority vote by the Appraisal Review Board (ARB) members is binding for decisions and thus prohibits ARB panels from requiring a unanimous vote.
It eliminates Sunday ARB hearings and requires evening hearings to be scheduled to begin between 5 p.m. and 7 p.m.
The bill sets a statutory deadline for filing all property tax protests, regardless of the type of property, and requires all appraisal districts to follow appraisal manuals issued by the comptroller of public accounts of the State of Texas.
The bill eliminates the ability of local governments to challenge the value of an entire class of properties.
The bill creates a Property Tax Administration Advisory Board in the Office of the Comptroller of Public Accounts of the State of Texas to oversee the entire property tax process.
In addition, the bill increases the number of required training and continuing education hours for ARB members from 8 to 16 and establishes standardized appraisal methods and techniques to be used across the state.
"People deserve a fair appraisal and if that doesn't happen then they should get a fair hearing to protest an unfair appraisal," Kolkhorst added. "Fair hearings are possible. My sources tell me that in Harris County many appraisals are being lowered through the review process."
With the economic pullback forcing a readjustment across much of the real estate market, Kolkhorst said she plans to refile legislation that would drastically lower the current 10 percent appraisal increase, providing instead a 5 percent cap for residential homesteads. Kolkhorst said that in her eyes the appraisal process is only half the equation.
"We cannot have an honest conversation about property taxes if it is solely about appraisals, and avoids discussing tax rates. Together, both an appraisal and a tax rate create our annual property tax bill," Kolkhorst said. "Appraisals should be lowered to reflect the damage done by COVID-19, and if it takes legislation then I will be the first in line to do it. In the meantime, your local tax rate can be lowered to offset any appraisal and provide relief immediately.
"It's not honest for any taxing entity to say they can do nothing to lower your property tax bill, and to strategically omit the fact that they themselves set the tax rate this summer.
"Your local tax rates can offset your local appraisals, plain and simple."