Hutchison Elementary School third-grader Wiley Rose, 8, reached out to touch an 8-inch long fossil of a Tyrannosaurus Rex tooth — and quickly pulled his hand back.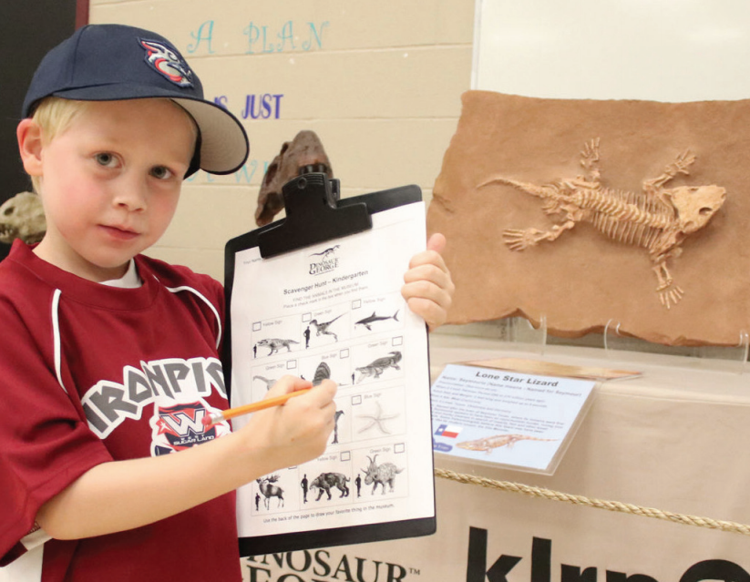 "That's scary!" he said, pointing at the T-Rex skull bigger than him and blackened from age. Wiley and hundreds of other children and their parents got to see dozens of fossils — some real and some made from casts — when a traveling exhibit visited the campus on Friday.
It's the second time Dinosaur George has showed off its collection of prehistoric artifacts at Hutchison.
Dinosaur George, named after owner George Blasing, is based in San Antonio and really could spend the entire year exhibiting the collection of bones, fossils and casts at the hundreds of elementary campuses there. But Blasing believes it's important to take his exhibit to rural campuses where students are unlikely to ever see a dinosaur fossil.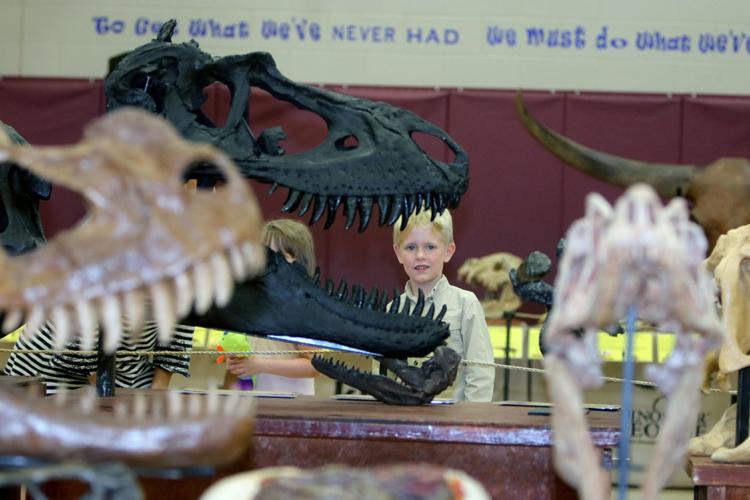 He and his two-member crew have more than 100 fossils or fossil casts to exhibit — some bought, some traded for, some he unearthed and some made from casts. Blasing only visits elementary schools.
"At this age, children are still very interested in science — particularly dinosaurs," he explained. "They haven't seen dinosaur fossils before. They're still awed by what they see. We can inspire elementary school students. By the time kids reach middle school they've lost interest in dinosaurs."