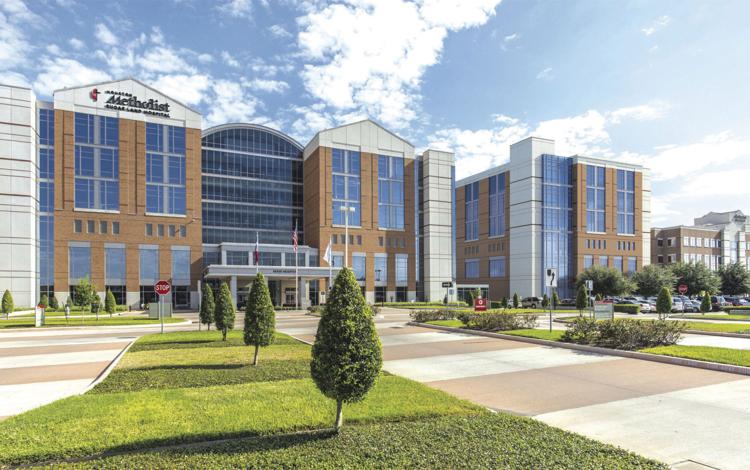 Houston Methodist Sugar Land Hospital is introducing an obstetrics (OB) hospitalist program at its Childbirth Center, improving the availability of care for moms-to-be. Hospitalists are specially trained physicians who only see patients only in the hospital, ensuring there is highly skilled care onsite 24/7.
Starting July 24, the Houston Methodist Childbirth Center at Sugar Land will have a team of four full-time OB hospitalists – all board-certified OB-GYNs – to provide round-the-clock care for women.
To support this initiative, the hospital is partnering with Ob Hospitalist Group (OBHG), the largest and only dedicated OB-GYN hospitalist provider in the country.
As a result of this new partnership, Houston Methodist Sugar Land will be opening a new 24 hour obstetric-designated emergency department.
The OB hospitalist program will provide care to patients 16 weeks and greater in the new OB emergency department. They will also provide care and consultation for patients that are less than 16 weeks across the hospital including in the Houston Methodist Emergency Room at Sugar Land located in the Main Pavilion.
"Sometimes a woman's regular OBGYN is delivering a baby at another hospital, or is delayed en route due to traffic or weather," said Sarah Nelson, M.D., long-time Fort Bend-area OB-GYN who will lead the team at Houston Methodist Sugar Land. "That can be very stressful for a woman in labor and can even be dangerous if there are complications. In those situations, our OB hospitalists are there to provide care and assistance until the patient's regular doctor arrives."
These highly skilled OB hospitalists are trained to stabilize and manage an array of high risk patients and have additional training for OB emergencies, neonatal resuscitation, advanced cardiac life support, high risk fetal monitoring and gynecological emergencies.
"The introduction of OB hospitalists is a major step forward for our Childbirth Center because it ensures that every woman will have access to an OB-GYN as needed, even when their own physician is delayed," said Chris Siebenaler, regional senior vice president and CEO of Houston Methodist Sugar Land. "This program strengthens our ability to provide specialized care around the clock, improves patient safety and enhances our coordination of care, especially for women in emergency situations or those with high-risk pregnancies."
The addition of this group also brings the hospital one step closer on their journey to opening a level III NICU, which will allow for this level of care that is not yet available in Fort Bend County.
To learn more about the Houston Methodist Childbirth Center at Sugar Land, go to houstonmethodist.org/childbirth-sl or call 281-274-7080.