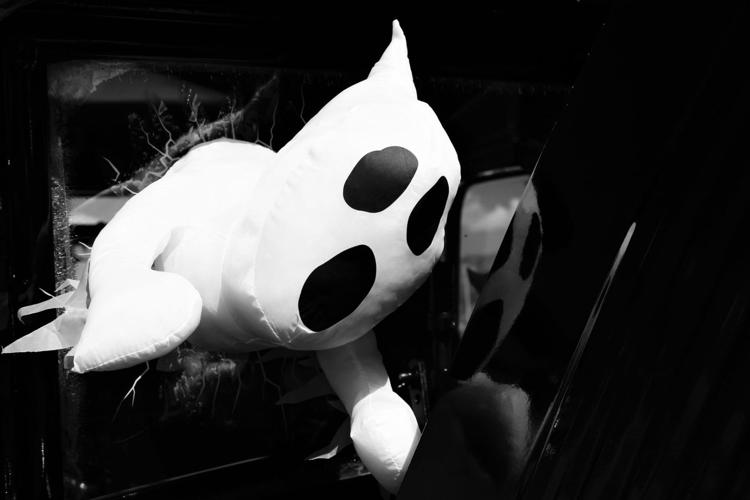 The Fort Bend Museum's Twilight Tours are back and they're spookier than ever.
In the month of October, the museum combining the tour with additional folklore so guests can hear true stories about ghostly encounters that occurred in Fort Bend.
"This is the second year we have done (twilight) tours in October, but the first year to do the Friday night 'Twilight & Lore Tours' combo," Marketing Director Jennifer Farrell said. "The main difference from this year and last year is the theme; last year, we did 'Hidden Killers of the Victorian Home.' "This year's theme is 'Cross-Cultural Folklore and Victorian Superstitions.'
"There is definitely a spooky aspect to the tours — especially because some of the stories we tell are based on the staff members' experiences here on the property."
Farrell said the 1883 Moore Home is decorated to showcase the folklore theme throughout the rooms, and includes a Victorian funeral in the parlor, divination and more.
"We are so excited about the Twilight & Lore Tours this year — the folklore theme really crosses cultures and shows how many superstitions we share as a community," said Jessica Avery, programs coordinator at the Fort Bend Museum. "For example, the witch is so much more than just black hats and cats. Additionally, there has been so much interest in our behind-the-scenes stories here at the Museum. And real stories are often much scarier than fiction."
Friday Twilight and Lore Tours require reservations; upcoming presentation themes include "The Witch and What Goes Bump in the Night" from 7-9 p.m. on Oct. 11 and "Draped in Black: Victorian Death and Spiritualism" from 7-9 p.m. on Oct. 18.
Purchase tickets online at fortbendmuseum.com or call 281-342-6478. The event is for ages 21 and up.
Light bites will be provided and guests are allowed to bring their own drinks. For more information about the Fort Bend History Association, contact Farrell at 281-342-1256 or email her at jfarrell@fbhistory.org.
The association comprises the Fort Bend Museum, Docent Society, Decker Park, George Ranch Historical Park, Fort Bend Archaeological Society, DeWalt Heritage Center and Texian Time Machine.