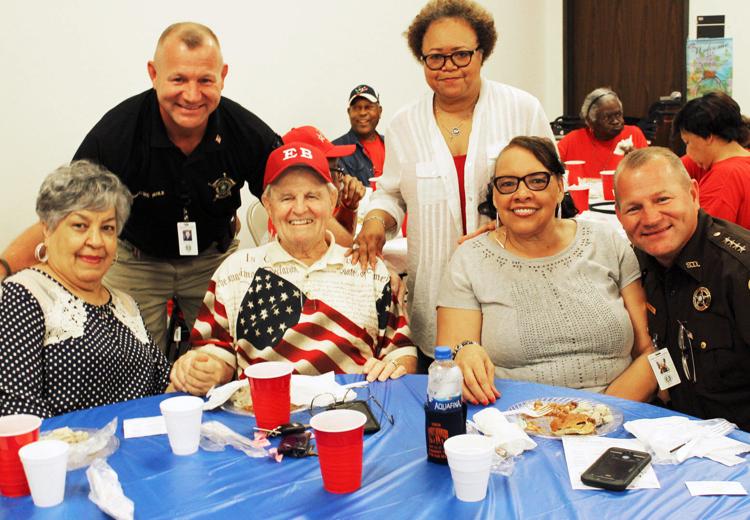 Fort Bend County senior citizens have plenty of talent. Senior citizens from across Fort Bend and Waller counties came together at the Bud O'Shieles Community Center for the annual Independence Day Celebration & Senior Talent Show. Nearly 200 seniors attended the event, and more than 10 acts took the stage to show off their talents.
"The talent show competition was fierce and included singing, patriotic readings, dancing, prayers, and instrumental acts," organizers said.
Three judges,— Fort Bend Seniors Chief Finance Officer Liz Toomey, Volunteer & Outreach Manager Rick Branek, and board member Sandi McNeil had a difficult time picking winners from so many talented performers. First-place winner was Anna Wilkerson of Fulshear's Irene Stern Community Center, a singer and pianist who wowed the audience with two gospel songs.
The second-place winner was Barbara Castillo from the Rosenberg Senior Center, who inspired the judges with her prayer and poetry readings.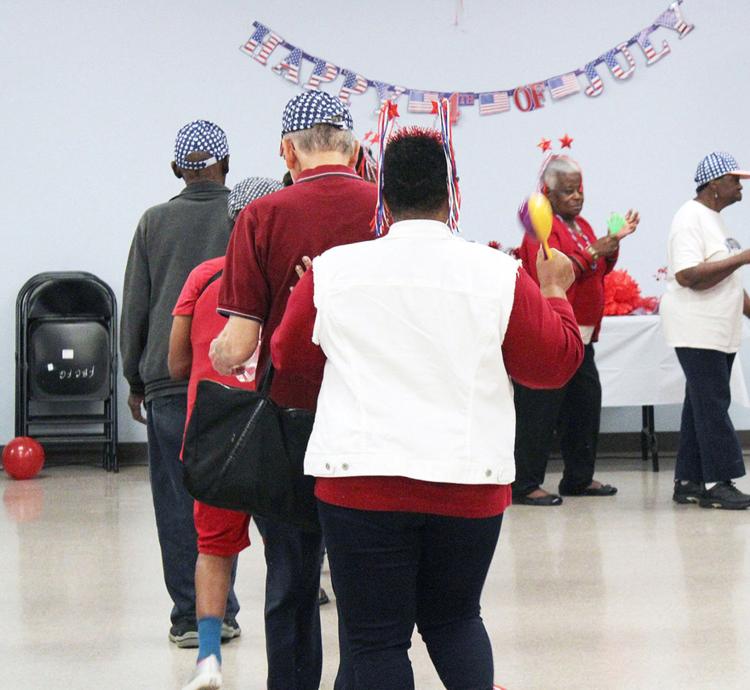 Coming in third place was the TriCity Crazy Band Group, which included a group of seniors from the Fifth Street Community Center in Stafford, whose instruments included pots and pans, kazoos, and even a rubber chicken.
Joining the event were Fort Bend County Sheriff Troy Nehls and his twin brother, Precinct 4 Constable Trever Nehls, who sponsored the barbecue lunch. Chef Ara Malekian volunteered his time prepping the food, while both the Nehls joined in serving the nearly 200 seniors present.
Fort Bend Seniors provides hot, home-delivered meals to more than 1,500 senior citizens daily, many of whom live alone and cannot prepare their own meals.
In addition, FBS offers meals at 12 congregate centers as well as transportation to and from the centers, health screenings, recreational activities and more for older adults throughout the community.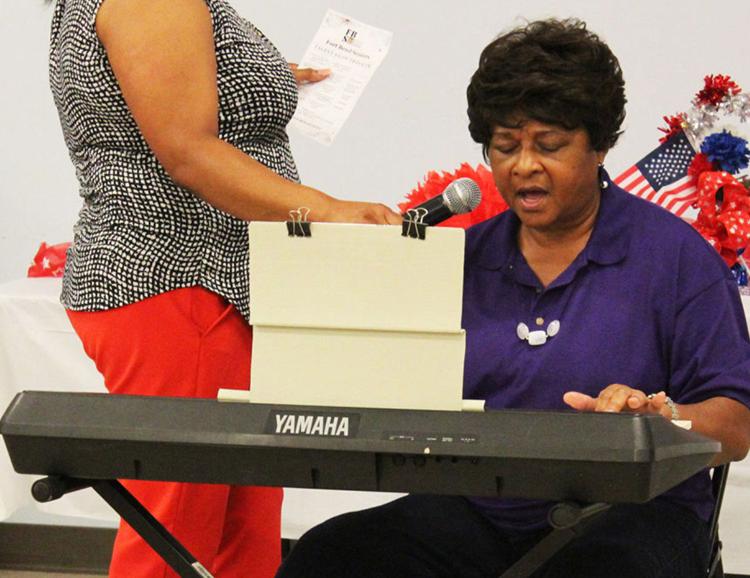 Throughout the year, Fort Bend Seniors puts on large events for the 12 congregate centers to come together and celebrate. The next event on the FBS Calendar is Senior Prom, slated for Aug. 2.
For more information on FBS programs or events, visit www.fortbendseniors.org or call 281-633-7049.