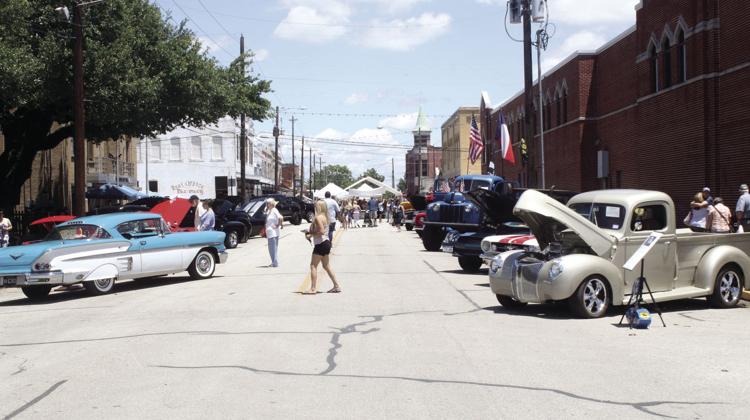 Downtown Richmond's retail stores aren't getting enough foot traffic, according to Becky Haas. Haas, a member of the Richmond Historical Commission, gave her report on the state of downtown businesses at a recent commission meeting.
"One gallery owner had one customer in a week," she said. "The cars are all there, but no customers."
The difficulties of running a brick and mortar business are very real for Irma Gillespie. Gillespie owns 310 Gallery, 310 Morton St., and is one of the merchants struggling.
"I'm not making any money," she said. "I'm just thinking of walking away."
The various shop and restaurant owners in downtown have organized events like boutique crawls to attract customers. The events haven't been enough to keep her business afloat, Gillespie said.
"It's hard to get people to come downtown," she said.
The 310 Gallery isn't the only business in financial difficulty. The Rustic Closet, 311 Morton St., is also on the verge of closing, according to owner January Lincoln.
Since opening in 2017, Lincoln has seen the Rustic Closet's sales dwindle and downtown streets become vacant. "Between third and fourth streets it's just sad," Lincoln said. "This poor town is sleeping and it's a shame, things could be so cute."
Both Gillespie and Lincoln said they wish that either the city of the Richmond Development Corp. would do more to keep downtown retail vibrant. The RDC has invested in advertising, said Cameron Goodman, the development corporation's executive director.
Both the city and the development corporation have paid for video, digital and print ads targeting "visitors within an estimated 30-minute drive time," he added. Richmond's recent population growth could also offer an increased customer base for local small business owners, Goodman said.