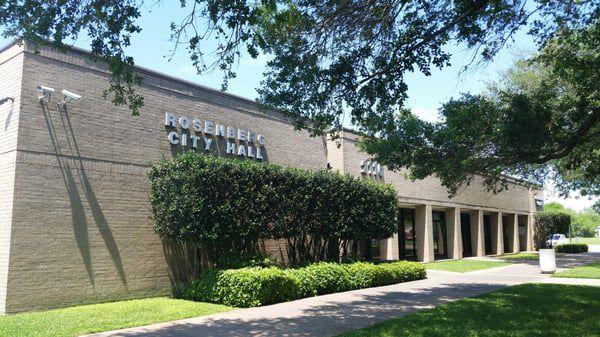 The disaster declaration may be extended for another two weeks in the city of Rosenberg.
At Tuesday's meeting, Rosenberg City Council members have the opportunity to extend the declaration in response to the continuing virus pandemic.
According to Communications Director Tanya Kveton, adopting the declaration allows the city to seek assistance, aid and resources from other governmental entities such as the county, state and federal government should the need arise.
City Manager John Maresh said council has the ability to extend it for any period of time for up to 30 days.
City staff is suggesting extending the disaster declaration through June 16.
---
In other business, council members will consider entering an agreement with Fort Bend County for the CARES Act funding allocation.
Fort Bend County received $134,262,309 in federal emergency funding through the Coronavirus Aid, Relief, and Economic Security (CARES) Act.
The city of Rosenberg stands to receive $2.1 million of the CARES funds.
Payments from the fund may only be used to cover necessary expenditures incurred due to the public health emergency with respect to COVID-19.
According to city staff, allowable expenses include:
Medical expenses related to COVID-19, including temporary facilities, testing, medical response and telemedicine capabilities;
Public health expenses such as communication and enforcement of public health orders, acquisition and distribution of medical and protective supplies, disinfection of public areas and facilities, mitigation of COVID-19 related threats, public safety measures and quarantining individuals;
Payroll expenses for public safety, public health, human services and other employees dedicated to mitigating and responding to the public health emergency;
Expenses to facilitate compliance with public health measures such as food delivery, distance learning, telework capabilities for public employees, paid sick and family leave to public employees, facilities renovation and sanitizing; and
Expenses associated with the provision of economic support including grants to small businesses.
The meeting is slated to begin at 6:30 p.m.
Citizens will be allowed to attend council meetings, but must first be screened for symptoms associated with COVID-19, including a temperature check; and must wear a protective mask while in Rosenberg City Hall.
Meetings can also be watched live on the city's YouTube Channel "RosenbergTXGov," on the city's website at www.rosenbergtx.gov/tv, and on Comcast Channel 16 for residents within the city limits.