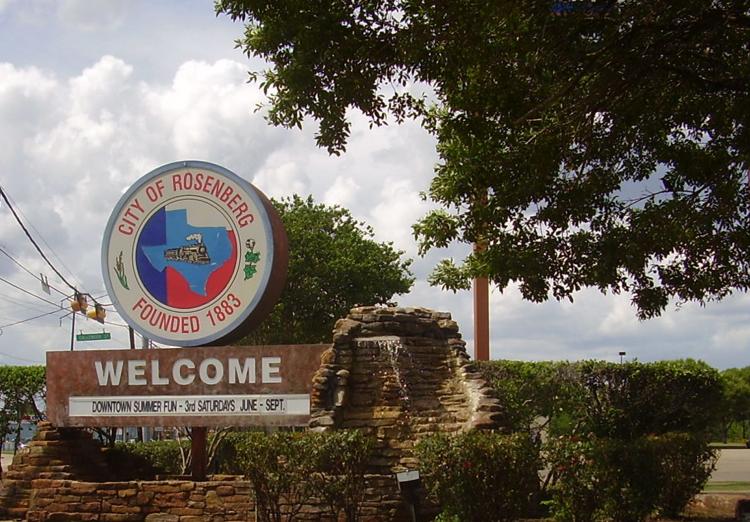 Members of the Rosenberg City Council who attack, curse or lie about their colleagues may be removed from meetings in the future.
Nearly three months have passed since the Rosenberg City Council did away with its decorum policy.
The same goes for citizens who choose to attend council meetings and workshops.
At a special city council meeting Tuesday, council voted 4-3 to revise the rules and procedure pertaining to citizen comments and council decorum.
This item was brought up by council members Richard Olson, Jacob Balderas and Steven DeGregorio.
"Steve and I discussed how we could speed up things and stop all the bickering and fighting," Olson told council. "I'm not blaming anyone, I'm just saying we want to stop it.
'We just decided to start clamping down. We came up with some things that we want to run by you."
Before council lay a piece of paper displaying three points Olson, Balderas and DeGregorio wished to add to the rules of procedure.
The changes, approved by a 4-3 vote, are as follows:
Members of the general public should write the agenda item number and circle on the provided form what their position is regarding the item they are addressing. This will not be necessary if they are speaking under general comments to an item that is not on the agenda. Speakers who speak to items not on the agenda must have topics relevant to the city.
Speakers must sign up to speak in person prior to the start of the meeting, unless permission is granted by a majority of council.
Speakers can speak once during any meeting, either under general comments or under a specific agenda item, unless called upon by a council member.
When the rules of procedure were last revised in September, council allowed speakers to sign up by proxy. Further, speakers were also allowed to speak to as many items as they wished.
"Didn't a month ago, we (go) through this and (make) some adjustments and we all agreed at that time that this was the code we were going with?" council member Kevin Raines asked rhetorically.
"All of a sudden, we decide to change it mid-stream to limit people speaking?
"Folks... come and they get involved in their government and then we push them away like they don't matter. Like we control it. That's not right to limit people's voices.
"In my tenure in law enforcement, the one thing I found out is I was a voice for the people that didn't have a voice. And I think that's the role here on city council.
"We were elected by people to represent them, to help them. By doing this, we're just slapping them in the face and telling them they don't matter.
"If we're going to enforce a rule, it goes across the dais. Everybody gets punished for it. Not just one person we don't like."
Currently, speakers making personal, impertinent, profane or slanderous remarks may be removed from the room and barred from reentering the chamber during the council session.
Olson said he wanted this same rule to apply to council as well.
Mayor Bill Benton said he would try his best to enforce the rule.
Balderas said these are simple rules that could easily be followed.
"To put it mildly, this has become a three-ring circus and the circus needs to leave town," Balderas said. "It's as simple as that."
Council member Lisa Wallingford said she was embarrassed to sit on the Rosenberg City Council.
"I heard about Fred Hartman's editorial that Rosenberg City Council is an embarrassment," Wallingford started. "I have to say I agree with him 100%.
"This has been the most embarrassing situation that I put myself in by running for this office. I cannot believe the way that these people behave up here.
"We need to bring some order, We need things to run according to the rules and not just when they suit (council).
"If we silence our citizens just because they say things in opposition to us and what we're doing up here..." Wallingford trailed, "we just can't do that!
"Whether they're former council members, they are still citizens of this city. We represent them whether we like it or not. They still have a voice here. Silencing them just because we don't like what they have to say is wrong."
Council member Isaac Davila agreed that council needs order, but would never vote to restrict the citizens' right to speak.
"We adopted the same protocols they have for the county, the school district, and other municipalities such as Richmond," DeGregorio told The Herald. "We are not suppressing the speech of our citizens."
Olson made a motion to approve suggested changes to the rules and procedure. The motion was seconded by Balderas.
Benton and DeGregorio also voted in favor.
Raines, Wallingford and Davila voted against the motion.
"Just remember all four of you will one day not be members of this body," Wallingford warned. "You will be citizens and you will be silenced as well."
Benton assured Wallingford and the rest of council that they are not silencing anybody.