Rosenberg City Council members will have to start taking drug and alcohol tests before every council meeting — but only as long as council member Isaac Davila pays for the tests in advance.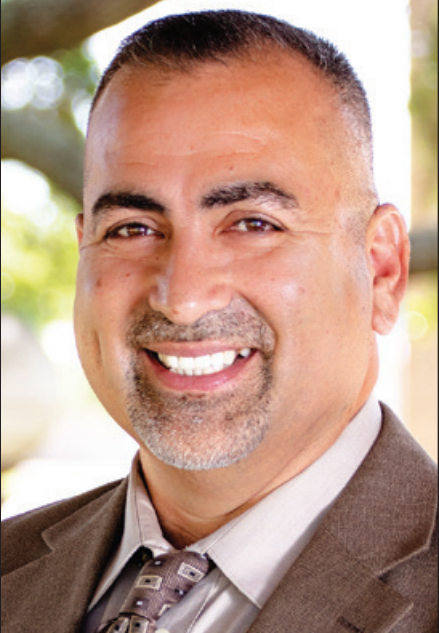 At Tuesday's meeting, council members in a split vote established a mandatory drug and alcohol testing program. The item was on Tuesday's agenda at Davila's request.
Council member Richard Olson made a motion to establish the program as long as Davila pays for it. The motion was seconded by council member Steven DeGregorio and passed 4-3.
Council members Kevin Raines, Lisa Wallingford and Davila voted against the item.
Before the policy was approved, Davila explained why he brought this item to council.
"I just feel that we as the policy makers of this city should be held to the same standards as he employees," Davila began.
"We should not attend the city businesses or come to meetings and be under the influence of any drugs or alcohol. All I'm trying to do is set up a policy.
Davila said when he puts an item on the council agenda, he expects it to be discussed. Which is why Davila has requested to establish a mandat…
Rosenberg City Council member Isaac Davila said that a quorum of council members is out to get him. Following what could be deemed the quickes…
Rosenberg City Council member Isaac Davila said he is worried for his safety when he is around his colleagues or at council meetings. So much …
"The most you can do is censure a council member for doing it and I would hope that if that happened, that they would not do it again. That's the point of this item. That's why I brought it up."
Mayor Bill Benton said he agreed that no council member should come to meetings intoxicated. However, Benton added that this could not be enforced because council members cannot be removed from office for being under the influence,
"This is not about removing anybody," Davila reiterated. "This is about setting a policy where we make sure no one comes up here under the influence of any drugs or alcohol."
Council member Jacob Balderas said a member of council does not have the power to compel another council member to take a drug or alcohol test.
"You can't fire them like you would an employee," Balderas said. "We're not on insurance, we're not receiving city benefits."
Wallingford said that Davila's intention is not to remove, but rather to censure.
"However, I'm going to have to agree with everyone else on this issue," she continued, "for different reasons.
"I think that making this type of thing public is a very dangerous slope. If somebody up here had a drug or alcohol issue, to have their personal lives dragged out into the public instead of being dealt with privately... I would have a huge issue with that. I'm against this particular issue."
Raines said if he was dealing with substance abuse, the constituents could vote him out of office.
"None of us here have the public safety in our hands," DeGregorio said. "I can't see any merit for even doing this."
Benton said he disagreed with this whole issue, but would gladly comply if Davila paid for the drug and alcohol tests.
Olson then made a motion for Davila to pay for all drug screens and Breathalyzer tests for all council members for every meeting.
Davila said he would be agreeable if he could pick the council member and the date of the test.
Benton said it would have to be applied fairly.
Olson restated his motion for council to take drug and alcohol testing before every council meeting, pending Davila pay for it ahead of time.
"So we're just going to go forward and make a mockery of all of this and act like children?" Wallingford asked.
Davila said the rest of council was taking a serious subject and making fun of it.
"I'm not agreeing to pay for all y'all's tests before every meeting," Davila said. "I know you're trying to make a point but it's ridiculous."
A Breathalyzer test costs as little as $11 and individual drug tests cost as little as $7 per test.
"Good luck collecting this," Davila said.
"Well, you brought it up," Benton responded.
The next regular Rosenberg City Council meeting will be held Dec. 17 at City Hall, 2110 Fourth St.