When it comes to maintaining the no-kill status at Rosenberg Animal Control, there's more that people can do than just adopting animals. Animal Control Director Mara Hartsell said the shelter is looking for short term foster parents for both dogs and cats, a program that gets animals out of the shelter, even if just for a brief time.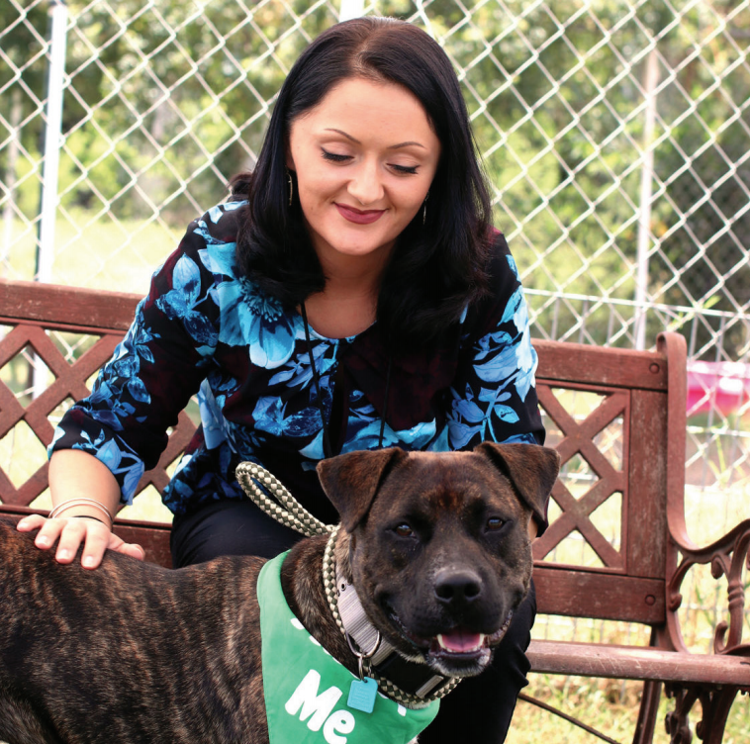 "When families foster for us, we provide medical care, crates, beds, even food if they would like it," Hartsell said. "We started the program in the spring, but we are still refining and growing it. All they need to do is come visit and fill out a form, and then we can match them with an animal that fits their lifestyle." The shelter is currently housing 100 cats and dogs.
"We've had up to 35-40 animals in foster care at one time, but right now, only 14 because many people are not committing because of school and holiday plans," Hartsell revealed. "Fostering fits into the no-kill vision by providing animals who have challenges, whether that is a weak immune system, a nervous behavior, a healing leg from surgery, with a 'normal life with a normal bed' where they can recuperate and/or improve," Hartsell said.
Since Hartsell started as shelter director in February, the shelter has opted into an all-inclusive live release rate formula, advised by the No-Kill Advocacy Center.
This formula does not exclude any deaths in the shelter, regardless of circumstance or category, she said.
A year ago, council voted in favor of adopting a no-kill policy at the shelter. No-kill pet shelters and organizations only euthanize animals that cannot be rehabilitated. Council passed the resolution with a goal of implementing a no-kill policy on or before October 2020.
Hartsell added that there is no minimum time during which they must keep the animal. According to Hartsell, a couple of days can provide a dog or cat with a much-needed and helpful break.
"Foster parents don't need to have a 10-bedroom home or work mostly from home, which is a misconception — they can be regular individuals with jobs and other things going on," she said. "They just need to be compassionate and open to learning some best practices." To get involved with fostering an animal, call 832-595-3494 or email Hartsell at mhartsell@ rosenbergtx.gov.