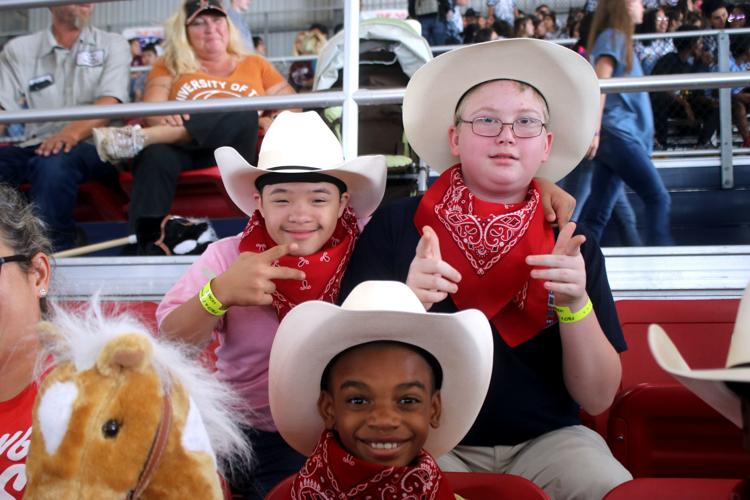 The O.D. Tucker Arena was filled with clowns, cowboys and cowgirls, acrobats, barrel racing, horseback riding, calf roping during the eighth annual Exceptional Rodeo Friday.
The exceptional rodeo pairs intellectually and physically challenged children and young adults with cowboys and cowgirls, 4H and FFA kids and volunteers who assist in fun and non-competitive rodeo activities.
"This event is for the kids who don't always get a chance to see the fair," Fort Bend County Fair president Marjorie Pollard said.
"Seeing the look on these kids' faces is the best thing ever."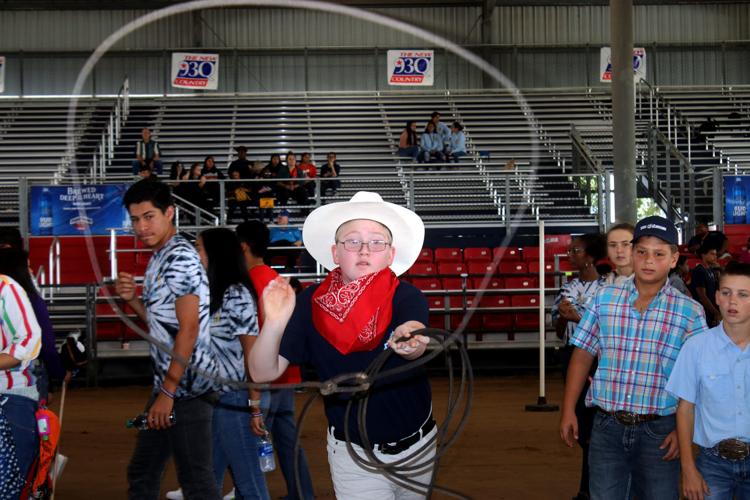 More than 300 volunteers were in attendance.
"Our kids are helping kids and you do not see that very often," Pollard said.
Before the barrel racing, horseback riding and calf roping began, cowboy Dusty Tuckness gave the invocation and Patrick Murphey sang the National Anthem.
"Our county really comes together to help the kids," Pollard said. "This is just so wonderful. The fair is about the kids — all of them."
As the rodeo games came to a finish, an acrobat performance followed where a woman displayed different tricks while standing on her horse or riding it upside down around the arena.