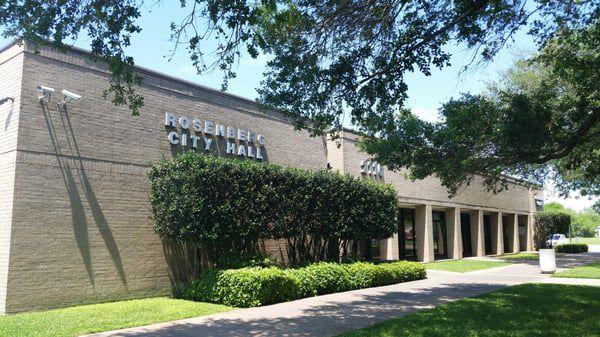 At the last regular Rosenberg Development Corp. meeting, board members voted against a resiliency grant program that would lend aid to struggling businesses.
But three Rosenberg City Council members want to bring this back up for discussion in the council chambers.
The city will hold a special meeting slated for 6:45 p.m. Tuesday, where council members will discuss a grant program to assist small, locally owned restaurants within the city limits in light of the COVID-19 pandemic.
This item was placed on the agenda by council members Jacob Balderas, Steven DeGregorio and Richard Olson.
After nearly an hour of debate at last week's RDC meeting, board members voted 4-2 to turn down the creation of the grant program to assist small, locally owned businesses within the city limits. Olson and Balderas voted in favor of the grant program.
The proposed program would provide immediate cash grants to local business owners or locally-owned franchise owners who meet certain criteria for assistance with payroll and storefront lease payments.
The grant award would range from $1,000 to $2,500 per eligible business and would be determined by the number of people employed.
Economic Development Director Jeremy Heath said this would be more of a supplemental program to help the small businesses that need more money in the long run.
The program would be funded by re-appropriating the RDC's remaining fiscal year 2020 Business Improvement Grant (BIG) funds of $80,000 plus $20,000 remaining from new sidewalk construction project funds.
"I'm never in favor of giving government money to private individuals, but in this instance, the government told them to shut their doors," Olson said at the RDC meeting.
"I feel that we as part of the government are partly responsible for helping them. I think it's a good idea. All the revenue from the RDC comes from the businesses. These small businesses are part of Rosenberg. The purpose of the RDC is to promote business.
"I think this is a good program. I'm a big proponent of the community helping each other."
Balderas added that this grant would help businesses stay afloat with the help of a federal grant.
Citizens will not be allowed to attend council meetings, but can still ask questions via letters, telephone or email.
Email comments to dswint@rosenbergtx.gov.
Meetings can be watched live on the city's YouTube Channel "RosenbergTXGov," on the city's website at www.rosenbergtx.gov/tv, and on Comcast Channel 16 for residents within the city limits.