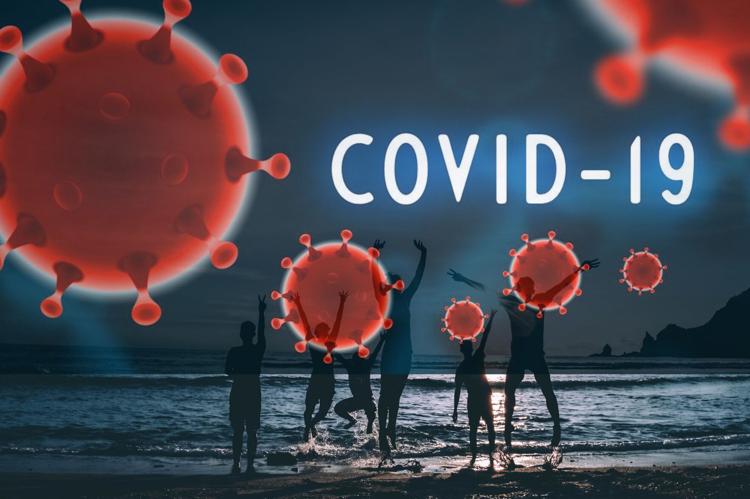 Thinking of heading to the beach with friends or to an end-of-school party with fellow students? Better think twice.
At least 13 George Ranch High School and Foster High School students who attended a non-school sanctioned prom and beach party afterward have come down with coronavirus. That's the message being shared on social media and via email.
One set of parents, who asked not to be identified because they feared retribution by other parents, said students who tested positive for the potential virus after they and others attended a prom the students organized last Friday at an outdoor venue in the Katy area.The group then spent the weekend at a beach house in Galveston.
The couple said their son returned Sunday and appeared to be "very tired." "We wrote it off as him having a long weekend at the beach," she said. "At first, we didn't think anything of it." But on Monday he complained of a sore throat and soon developed a low-grade fever, she said.
So they took him in for testing at OakBend Medical Center and he tested positive. His parents and his sister were also tested but tested negative. So far, at least the parents of 12 other teens have shared similar stories via email.
Most of the students contracting the virus attended Foster or still attend Foster. Many of the teenagers who tested positive went to a Houston clinic that provided immediate test results.
One adult, a chaperon at the beach house, also tested positive for COVID-19, the parent said.
"The beach house they were staying in was next to another beach house rented by a large group of people," the parent explained. "Another large group of students from The Woodlands had rented the beach house next door and one of those parents called me to verify that someone in my son's group was infected."
The parents shared their concerns with The Herald in hopes of dissuading other children from attending similar get-togethers and possibly catching the potentially lethal virus.
Fort Bend County health authorities continue to recommend people practice social distancing and staying home unless its absolutely necessary to go out.
They're also strongly recommending people were masks when out in public.
On Friday, county health authorities reported 85 more cases of COVID-19 countywide.
More than 2,100 residents countywide have contracted the virus since it first reared its ugly head on March 5.