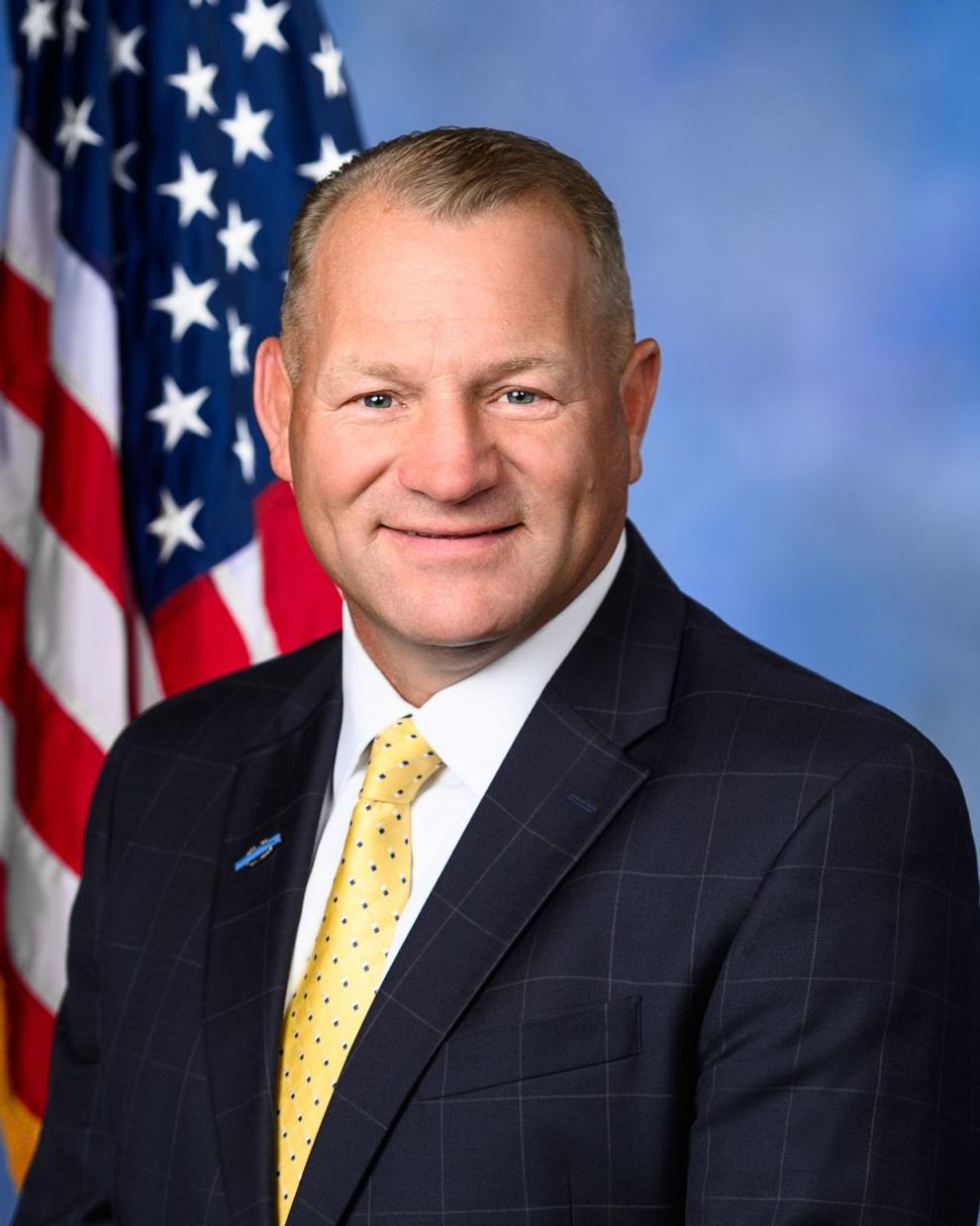 U.S. House Rep. Troy Nehls is facing several questions about his financial records from his 2020 campaign by the Federal Election Commission.
The freshman Republican lawmaker and former Fort Bend County Sheriff was sent several letters dealing with how the campaign spent funds, accepted contributions that were over the federal limit, and failed to file a report that is required by law. Forbes Magazine broke the story first.
The FEC wrote several letters last week to Chad Norvell, Fort Bend County Precinct 3 Constable and the treasurer for Nehls' campaign. One letter states that a payment from the campaign for "reimbursement of personal purchases" of $1,685 was "an apparent unauthorized use of committee funds."
The $1,685 payment was given to Daniel Gribble, who was Nehls' campaign manager and is now his communications director in Washington. The payment was made back on Oct. 14.
Calls to Nehls' office in Washington referred all questions to Gribble's email account. The Herald contacted Gribble via text and email on Wednesday, but didn't receive a reply back.
Other issues the FEC has with Nehls' campaign funds include it accepted contributions in excess of $2,800 per person. Two individuals gave Nehls' campaign more than that total in 2020.
Robert Douds of Sugar Land gave Nehls $4,500 to the campaign in seven different contributions of either $1,000 or $500. His first payment was $1,000 on July 28, but then gave $500 on Sept. 1, Sept. 16 and Sept. 18. Douds then gave two more $1,000 donations on Oct. 15 and Oct. 22.
Edward Doherty of Dallas gave the campaign two payments of $2,800, one on Sept. 21 and another on Oct. 28.
Another issue is that Nehls also accepted a $2,500 contribution from Discover World Realtor, LLC on Nov. 9, six days after Election Day. But the FEC states that payment could be considered an illegal corporate contribution.
Discover World Realtor is operated by Michael Hung Vy of Sugar Land.
The FEC also claims Nehls accepted a huge number of "last-minute" donations of over $1,000 from Oct. 20 to 23 that the FEC needed to be notified of within 48 hours. About 13 donors sent last-minute donations, including a $5,000 donation from The Guardian Fund, a $1,000 donation from TeaPartyExpress.org and another $1,000 from the U.S. Beet Sugar Association Political Action Committee.
The FEC also said that Nehls failed to disclose information about a conduit that sent contributions to the campaign, reported inconsistent cash-on-hand numbers and failed to add the ending balance of his report correctly.
The questions come after Nehls won his election over Sri Preston Kulkarni despite being outraised by the Democrat for the whole race. In fact, Nehls had only $24,000 cash on hand in late April as he fought a bitter and crowded GOP primary.
Although Nehls did get a late influx of funds in September, he was still outraised and outspent by Kulkarni, who received several individual donations and got money from several progressive groups. However, Nehls won the election with 51% of the vote, while Kulkarni only got 44%.
The FEC did say that if they didn't hear back from the Nehls campaign by this past Tuesday, the commission could begin "an audit or enforcement action."