As an adult, Joe Serksnis spent hours behind the wheel of an 18-wheeler, covering thousands of highway miles. The long-haul trucker would sometimes find himself thinking about the hot, humid jungles of Viet Nam. Back in the early 1970s, Joe served in the U.S. Army as a driver at a compound near Da Nang.
More often, his thoughts would center around two of his best friends in the war, David "Dave" Stelzel and David "Pharris" Vann. Joe would smile, remembering how they'd called him "that crazy Yankee." He also remembered he'd made a promise to visit them once they were all back home.
But life happens.
The three finished their commitment to the U.S. Army. Joe went on to a 32-plus year career with the U.S. Postal service, David as a farmer and later a partner in D&H Farms in his home town of East Bernard and Pharris to his home in the Florida Panhandle.
Once Joe retired this year, he decided to keep the promise he'd made to his two friends when they were in Viet Nam. He searched online for Stelzel and discovered his Army comrade had passed away in a tragic accident in 2017.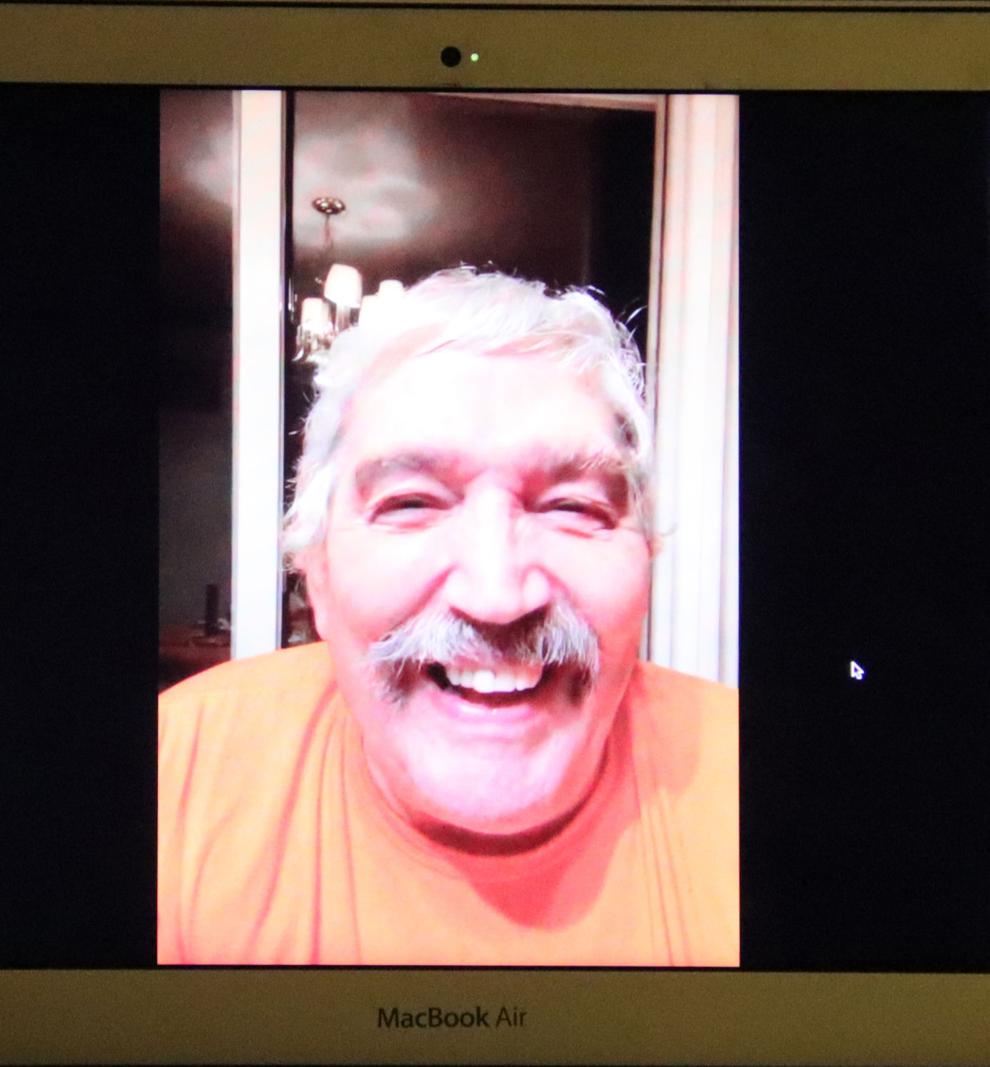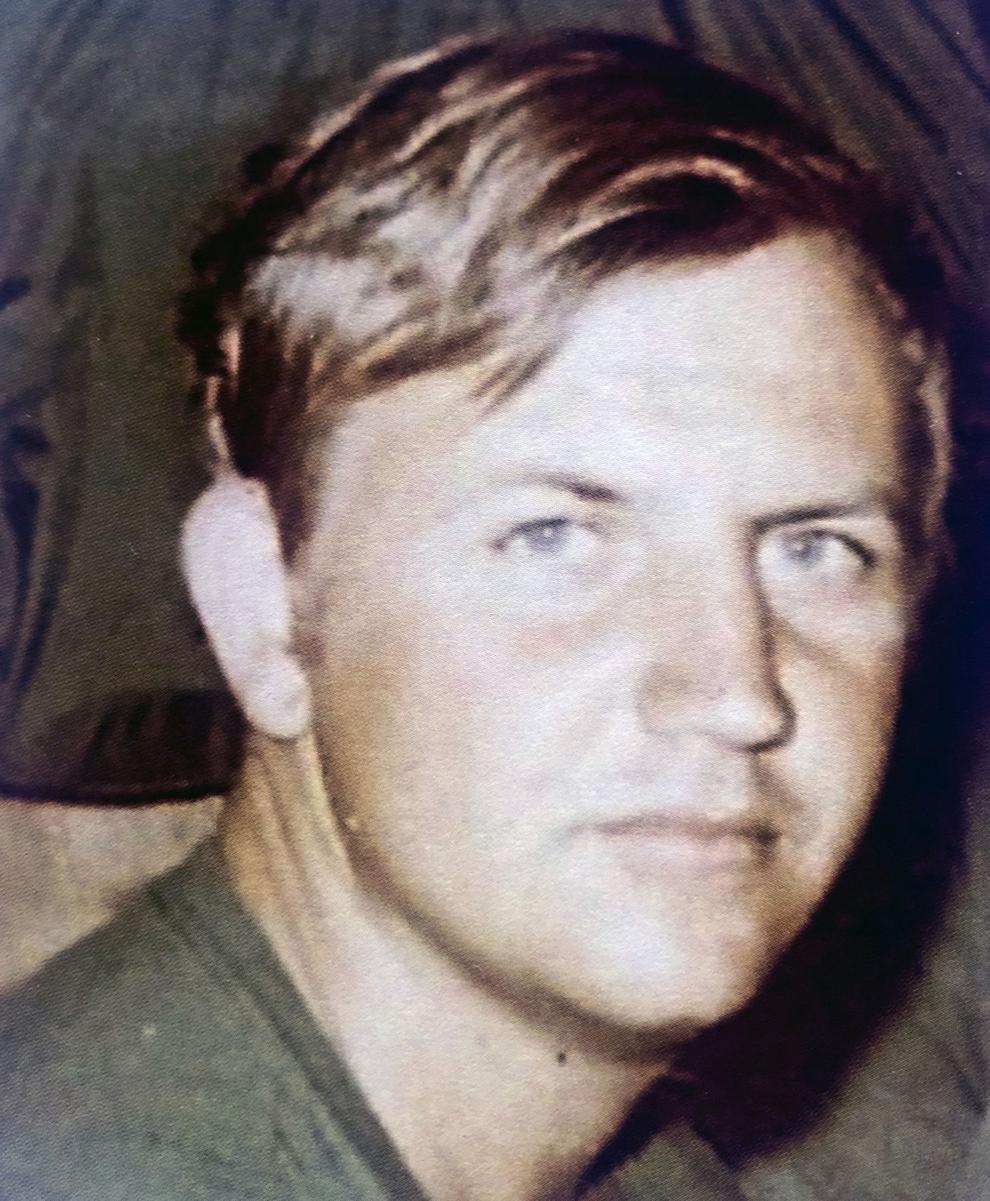 Joe was devastated, remembering the special bond the men forged when they were shipped overseas to Viet Nam. The three had been assigned to the 334th S&S Company. Joe said they met at the 90th Replacement Company at Ton Son Nhut Air Force Base just outside of Saigon, South Viet Nam in September, 1971.
Once there, the three shared stories about their life back home, their hopes and their dreams. They learned to rely on each other as they heard gunfire daily and knew the fighting wasn't that far from them.
"Dave had my back and I had his," Joe said. "Dave, me and Pharris were buds and we shared lots of laughs. Dave was quiet, but me and Pharris were wild."
They took Polaroid pictures of where they were stationed and of some of the sights in Viet Nam.
After the war, Joe put the photos in a box, gradually forgotten. The memories of that friendship, however, never faded. In retirement, Joe had the time to look up old acquaintances and was saddened again to read about David's passing.
Joe made a decision – he'd try and find Dave's family.
He got in touch with the Fort Bend Herald, the newspaper that printed the stories about the popular farmer. Joe sent a letter to the reporter who then reached out to Dave's family. Plans were made for Joe and the Stelzels to correspond with each other via email.
But Joe kept looking at the pictures and decided 50 years was long enough to keep those memories to himself. He made copies of all the pictures he had, glued each one to a separate piece of paper and wrote down everything he could remember about what was happening when the photo was taken.
Then he put the album and letters in a box, sealed it and sent the package on its way to Texas.
A TEXAS CONNECTION
David's widow, Brenda Stelzel, was speechless when she found out someone wanted to get in touch with her about her late husband, someone who knew David when he was in the war.
"David didn't talk much about what happened in the service," she said. To have the opportunity to hear about her husband from one of his buddies was a true gift.
Brenda called her two daughters, Shae Allison and Brooke Woodward, and they made plans to Facetime with Joe. They couldn't wait to see the pictures and, more importantly, talk to someone who knew their father before they were born.
When Shae and Brooke opened the album, they immediately teared up. There was their father – barely out of his teens, his blonde hair cut short. The familiar smile was there, and it was strange to see photos of their father in what seemed a different life.
Brenda remembered what David looked like as a young man, but seeing the pictures of David in Viet Nam brought her to tears as well.
With the photo album in front of them, Shae made the call to Willoghby, Ohio on her laptop. Almost immediately, an eager Joe Serksnis came face to face with three women with smiles on their faces and tears in their eyes.
They introduced themselves, and Joe proceeded to tell them about the promise he'd made 50 years ago. He apologized for not getting in touch with Dave before he passed away, but he was hoping he could share stories about his Texas friend with his family. Joe said he was thankful he could share what he had with his friend's family.
Brenda told Joe they had few photos from those days and no stories as David was reluctant to talk about his time in the service.
Joe filled in the blanks, his memory banks filled with dates, times and places. He described the Beach Club, a bar on the beach near their compound in China Beach. He said he, Dave and Pharris drove general supply trucks, and the locals weren't too happy to see them.
"They kept shooting at us although the war was winding down," he said of their time there in 1971. The three were stationed in Viet Nam for a 13-month assignment.
"I was scared to death," Joe said. "I'd just turned 20 and here I was looking at a Quonset hut. It was hot and I could hear gunshots."
MEMORIES
Joe remembers Dave telling stories about his hometown back in Texas.
"Dave used to talk about 'The Weekly Wiper,'" Joe recalled.
Brenda laughed, remembering that was what David affectionately called the newspaper in East Bernard. Dave was always a good driver, and Joe said Dave got the job of driving the first lieutenant around the compound.
Joe remembers Dave as a funny, quiet man with a great sense of humor.
"He was an easy-going kid from Texas," Joe said, tearing up. "He calmed us down and didn't let us get too wild."
When Shae and Brooke heard that description, they nodded their heads in agreement, saying their dad was that way all through his life. Joe wasn't surprised because Dave quietly kept them in line.
Shae said her dad kept everyone calm and never lost his cool. Joe said he wished he'd been able to catch up with Dave before he passed away, but talking with the Stelzel family gave him peace.
"Dave was well respected by me," he told Brenda, Shae and Brooke. "This album and connecting with you is the best I could do."
Joe told the Stelzels he'd been a long-distance trucker after the war and then went to work for the postal service, retiring after more than three decades. Brenda told Joe that David had been a farmer and had brought in his 42nd crop right before he passed away.
The phone call ended with tears and smiles and promises to keep in touch. For sure, the Stelzels will remember Joe and Debbie Serksnis at Christmas. Joe gave them a gift of seeing their father as a young man through the eyes of a best friend.
The Stelzels know their father will be with them in a special way. Tucked in with their packages this year will be one of the best gifts they've ever received – a slim photo album with pictures of a young David Stelzel, courtesy of a crazy Yankee.