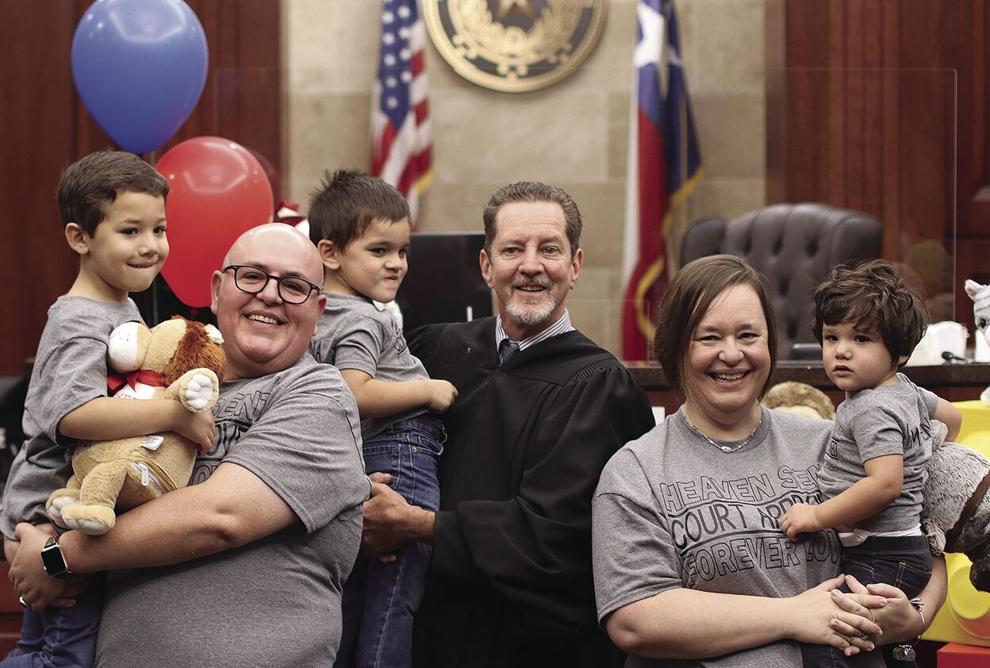 Judge Walter G. Armatys typically hears cases involving, well, the tragic side of life: murder, robberies, thefts, illegal drugs. On Friday, however, he was involved in a truly heart-warming case — the adoption of three brothers, Elijah, 1, Jacob, 4 and Noah, 5, by two Lamar Consolidated ISD educators.
"We fell in love with them," said first-time parent Katie Marchena, 39, executive director of teaching and learning for LCISD. "They were such sweet boys we couldn't help but want to keep them for ourselves."
Katie and her husband Antonio, 43, have been fostering children for the past seven years — 12 kids in all.
"We fell in love with numbers 10, 11 and 12," said Antonio, the math and science coach at Smith Elementary School. "In the year we fostered them, they brought a lot of joy to our lives."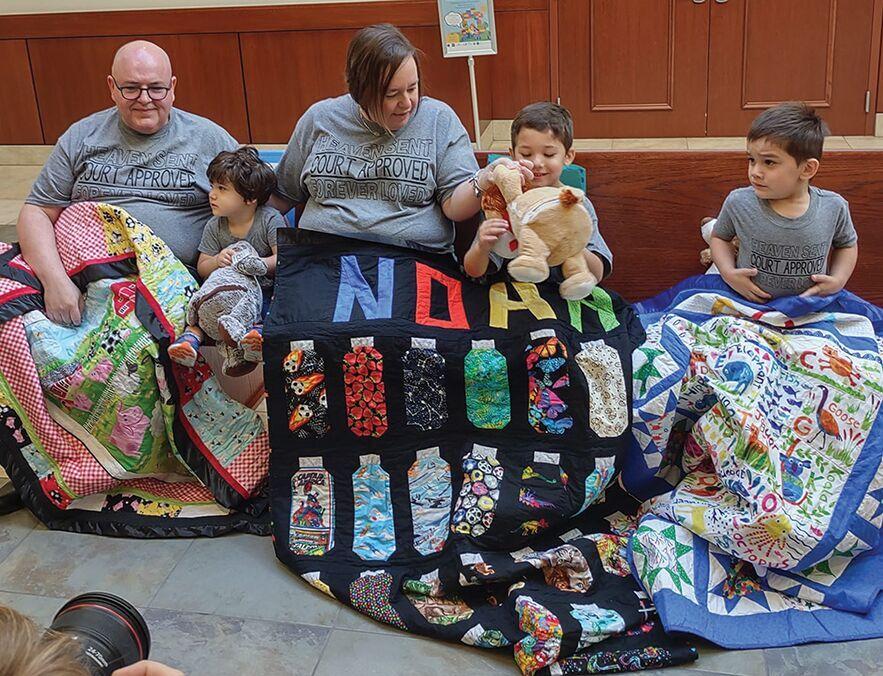 The adoption event, one of 13 adoptions to take place at the Justice Center on National Adoption Day, was arranged in part by Child Advocates of Fort Bend County. Armatys, along with Judge Janet B. Heppard and Judge Kali Morgan, helped make the lives of more than a dozen foster children richer and the lives of their new parents fuller, Child Advocates of Fort Bend executive officer Ruthanne Mefford said at the conclusion of Friday's ceremony.
"This is the most wonderful day of the year, the day all these children found their forever homes," she said.