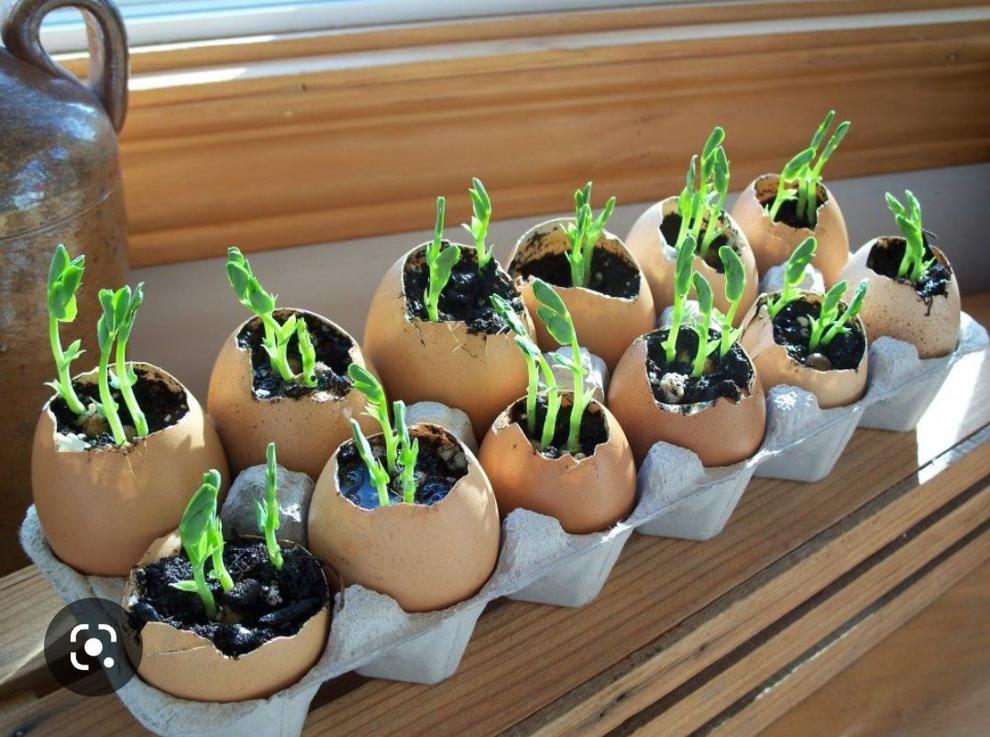 Hello Laid-back Gardeners! I hope everyone had a great holiday season. If you are like me, you are starting to dream about your Spring gardening. Be it a new vegetable garden or a modified one or flower beds and other ornamentals.
I'm on my annual tomato variety daydreams and new experiments. From my memory and reviewing my gardening notes, it seems like we practically skipped Spring last year and went right into the heat of summer.
So, this year I'm going to start my tomatoes early from seeds this month and in eggshells. Planting seeds in eggshells (not crushed, whole with just the top chopped off and yolk removed).
This is a fun way to bring your garden, porch or the indoors to life while upcycling materials that you might already on hand. The eggshells will naturally decompose, and they will add calcium and nitrogen to your soil; necessary nutrients for your plants.
Calcium is very good for tomatoes because it prevents blossom end rot. When starting from seed indoors will need 4 essential items: clean eggshells, egg carton, seed starting mix and tomato seeds (or any other plants of your choice – herbs, flowers, vegetable, etc).
Using a teaspoon put damp seed starting mix in the eggshell almost all the way to the top. Using your finger make a hole for the seeds. I put two per eggshell. Then gently sprinkle soil over the top to cover. They will need full sun, a minimum of 6-8 hours of direct sun.
I don't have that in my house so I will be using grow lights. It's very important to keep the soil moist without over-watering during this germination and early sprouting period. I use a spray bottle with a few squirts, two to three times per week.