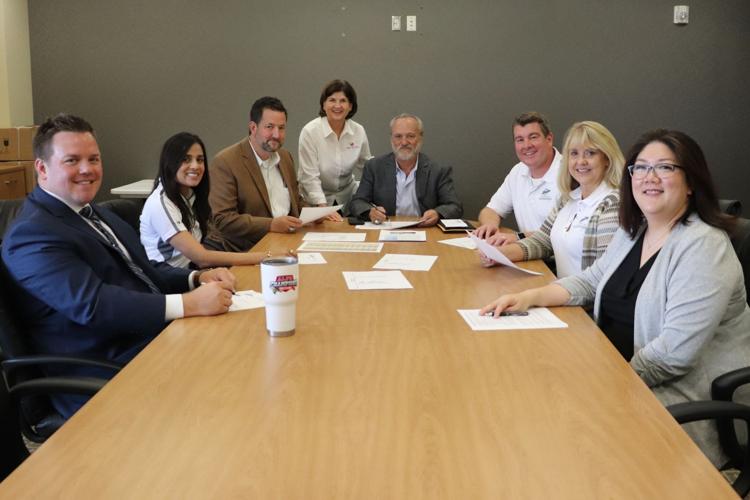 Every time a fan goes to a Sugar Land Skeeters home game, they have a chance to win the 50/50 raffle.
The Skeeters Baseball Foundation allows fans a chance "to get rich or donate trying."
This summer the Foundation awarded a grant to Hope For Three for families living with autism spectrum disorder to attend Camp Aranzazu in Rockport, Texas. Hope For Three, a local nonprofit and autism advocacy group, offered families they serve a contest to write a short message what a camp experience would mean to their family.
All who entered were able attend the special needs camp dedicated to enriching the lives of children and adults with unique, camping and retreat experiences.
"This journey was not only a simple camp, it was an amazing experience for all members of my family, for each one of us," said Juan Marquez, a dad whose family attended the camp.
"For my son Gael, he learned a lot of new skills, like painting and fishing. I could see my wife Barbara content, relaxed and happy. And for me, I was able to see my son on the spectrum, Juanito, in another environment. He opened himself to new challenges and was able to manage his frustrations better.
"I feel his emotional level came up. Now, at home, he is crying less and controls himself much better than the week before. He follows directions much better and has less meltdowns," Juan shared.
The Skeeters Baseball Foundation made a difference in the lives of four families by providing the opportunity to spend quality family time in a safe, accepting, inclusive environment, said Julie Shaw Noel, development director for Hope for Three.
"At Camp Aranzazu, campers can leave behind the stresses of physical, medical, and emotional challenges, and spend time outdoors, socializing and interacting with others who face similar challenges. We are all fans of the Sugar Land Skeeters Baseball Team, but the hardworking team that makes up the Foundation are sports heroes, too," Noel said.