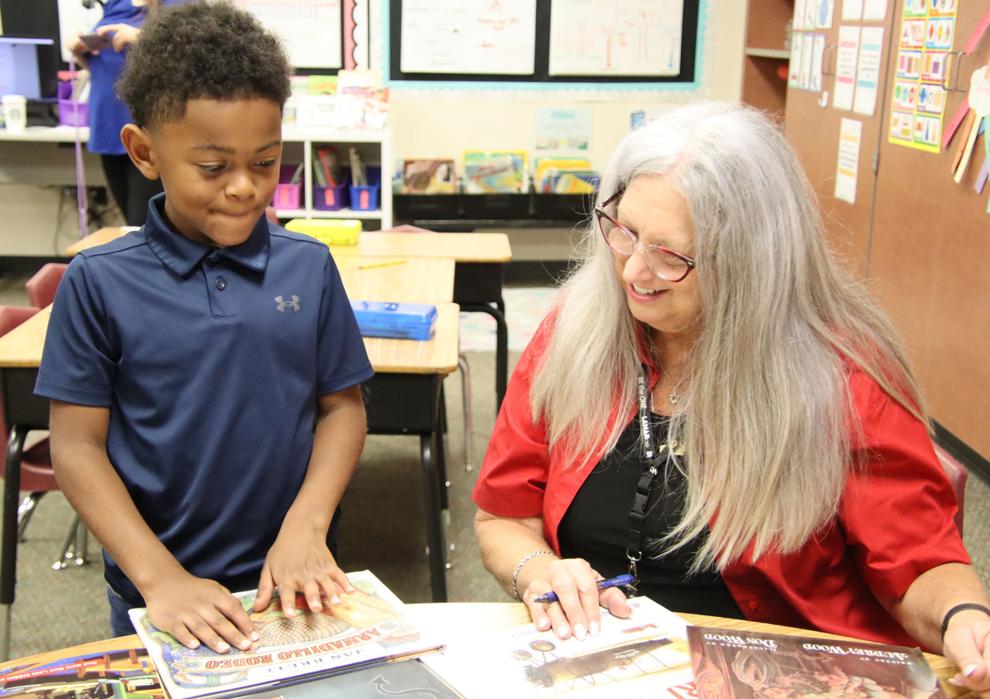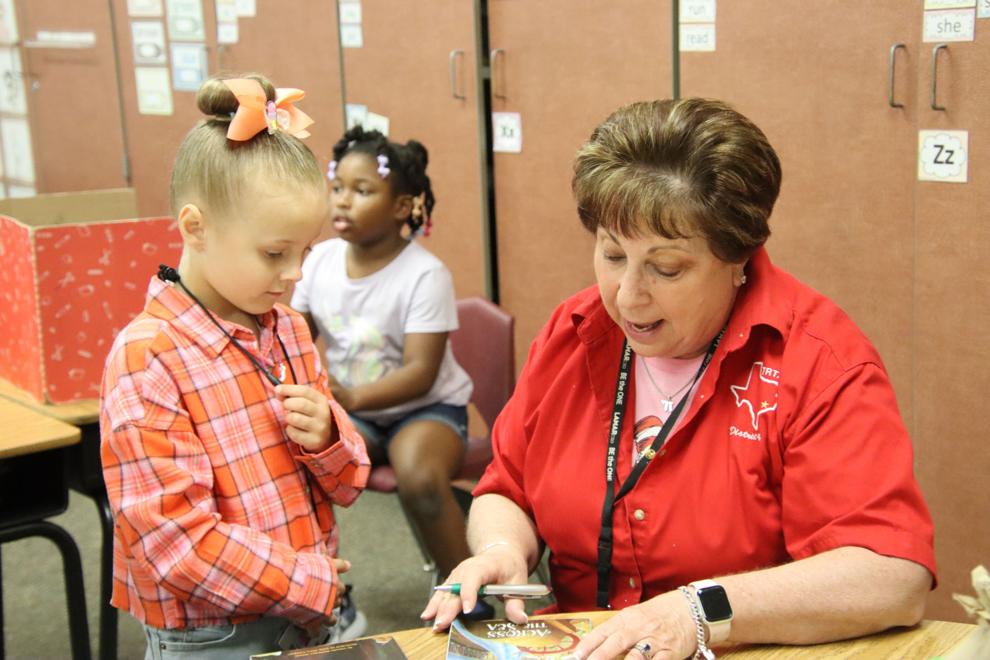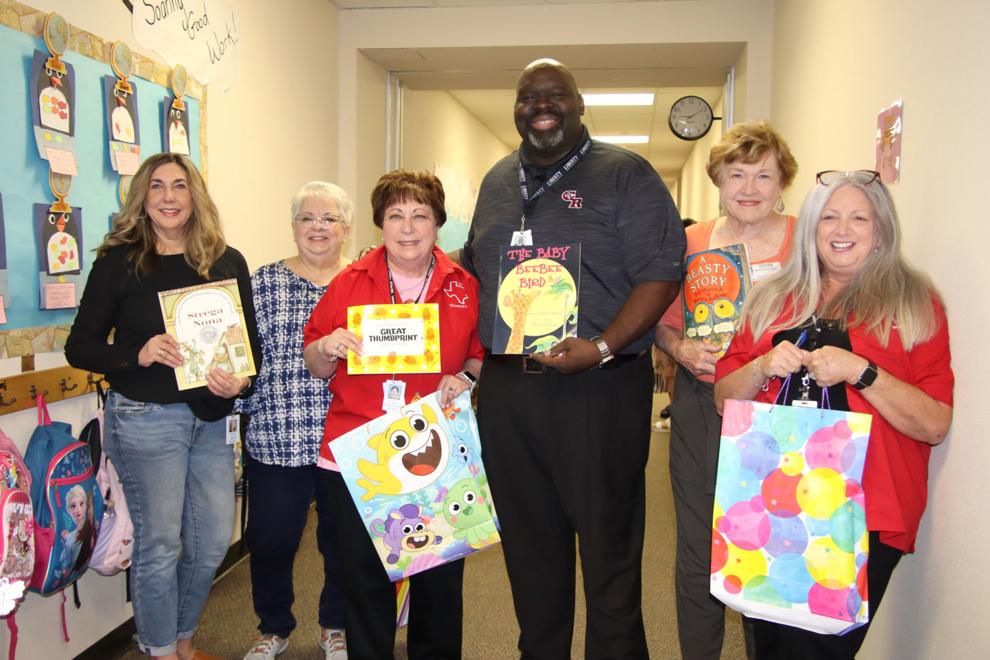 For an educator, watching a child totally engaged in the pages of a book is one of the most rewarding moments of teaching. The chance to go on a literary adventure at home became a reality Friday at Velasquez Elementary, thanks to the generosity of the Fort Bend County Retired Educators Association, a chapter of the state Texas Retired Teachers Association.
All year, retired teachers have been collecting funds and books to donate to the pre-kindergarten, kindergarten and first graders. For over 10 years, the retired educators have chosen an elementary school in Lamar CISD to receive a free book, similar to what other retired educators do around the state. Co-second vice presidents Suzanne Unruh and Nancy Hall sort the books by age and reading level in preparation for the distribution day.
"We're looking for books that are, first, on their grade level or a book that will help them strive to get there," Kay Danziger, president of the FBCREA said. "We also try to find books we know will be on a young child's interest level."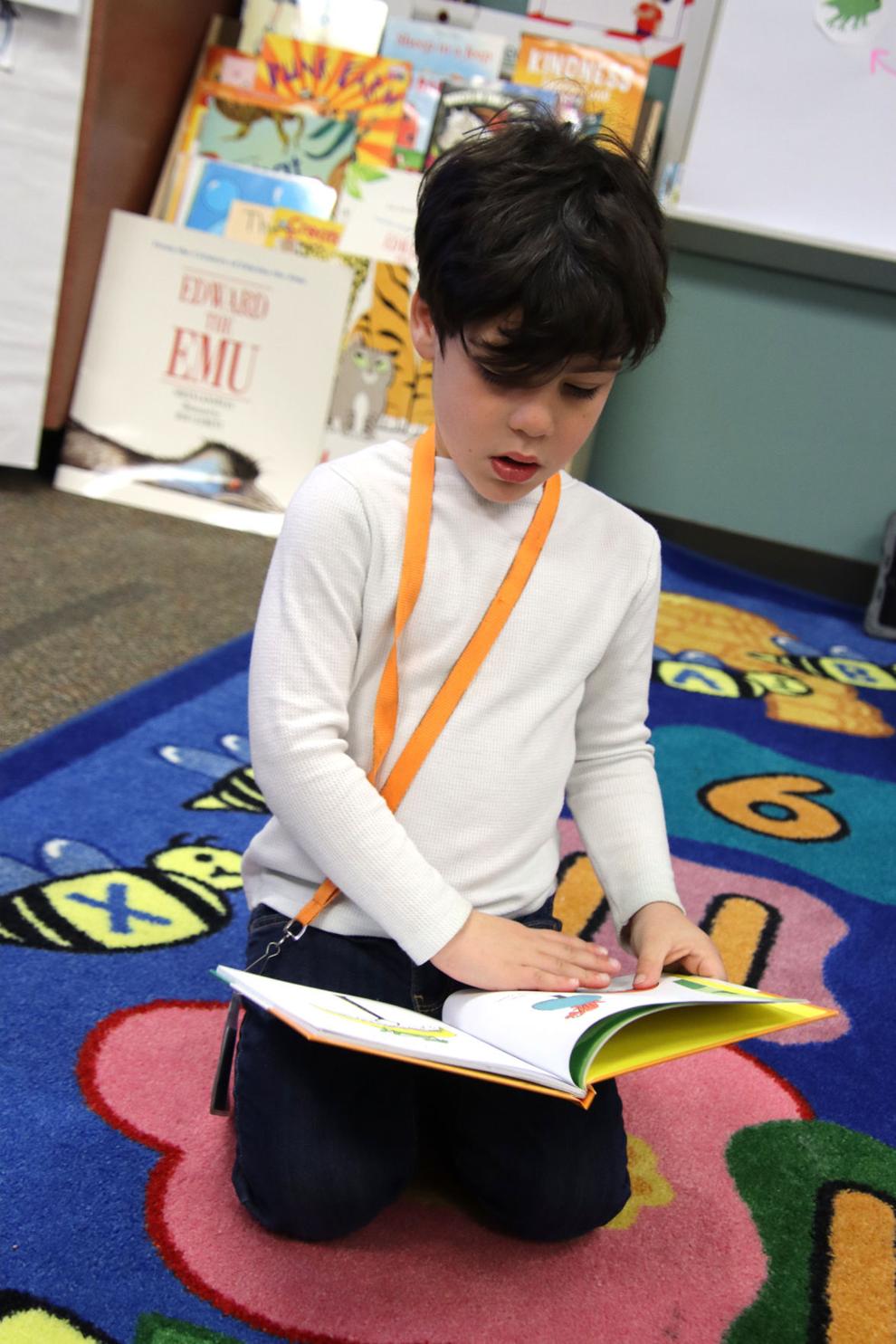 Books are either donated by members or purchased with funds generated by raffles at the monthly meetings. On Friday, March 3, some of the members gathered at Velasquez and visited classrooms during the "Reading Across America Week," distributing over 250 books to eager youngsters.
The educators first read a poem to the students, letting them know they could choose the book they wanted. Best of all, they told the children, they could keep the book they chose forever. In every classroom the retired educators visited, the smiles and giggles were immediate. The children patiently waited for their turn to choose and have one of the retired teachers write their name in their new book.
Not only was the donation experience a success for the children, the educators said watching the children instantly begin to read their book was worth all the effort.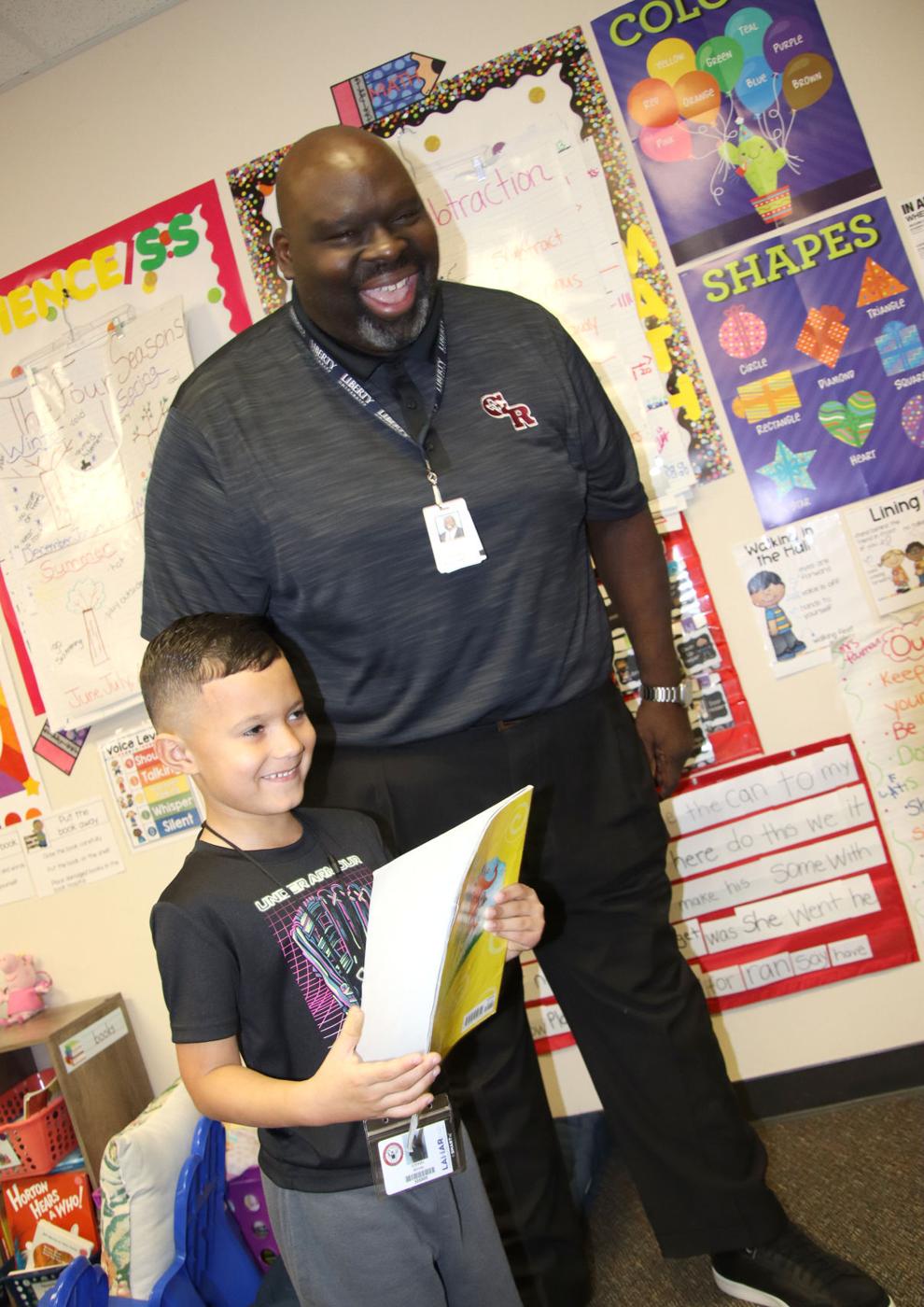 "I really look forward each year to visiting the classrooms as the children choose which book they want for their very own," Unruh said. "This year, one little boy just kept hugging me. Their enthusiasm reminds me of why I became a teacher all those years ago."