This June, Texas Archeological Society is conducting an archeology field school in Palo Duro Canyon State Park.
The state park is just outside of Amarillo and is America's second largest canyon. The canyon was been inhabited for 12,000 years
Two students from Needville Junior High School will attend the field school.
Jessie Roussel and Grace Filipp, both freshmen students. Jessie has been active in archeology since she was in first grade.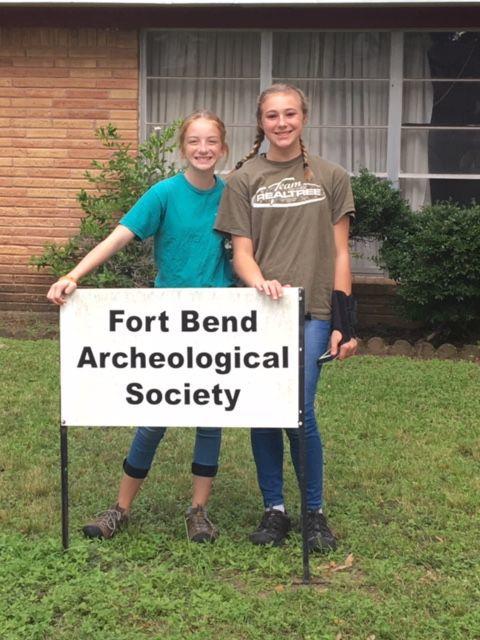 She has attended multiple field schools and volunteers with the Fort Bend Archeological Society on a near weekly basis.
Ironically, Jessie isn't interested in being an archeologist when she grows up, and instead wants to either be a lawyer or a college professor, but she does have a strong interest in history (and plenty of opinions).
Currently she is in Needville's gifted and talented program, and her history teacher provides her with extra assignments and challenges, which she really enjoys.
Grace joined the Fort Bend County Archeological Society this year and has volunteered a few times at the society's active excavation sites.
This will be Grace's first field school.
What she lacks in field experience, she makes up for in enthusiasm, archeological society officials said.