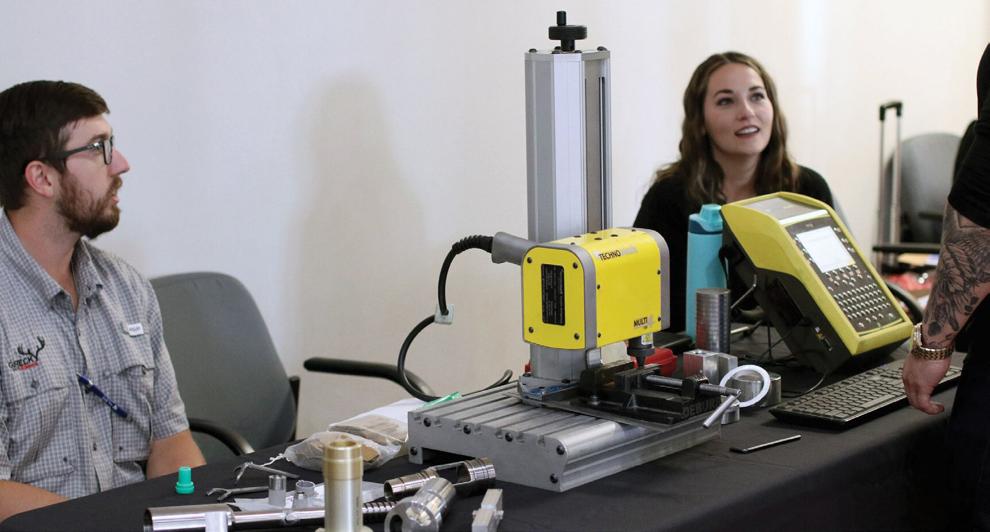 After graduating from Boling High School, Syndey Zahradnik thought she wanted to become a nurse. But after finding out nurses often had to deal with, well, the nastier side of the human body, Syndey decided to change her choice of careers.
A professor persuaded her to consider a career in process operating. She did and the first year after earning her degree, she made $110,000.
Today, six years later, she earns between $130,000-$150,000, depending on overtime, she told Lamar Consolidated ISD high school students attending the annual Manufacturing Day information program on Friday at Wharton County Junior College in Richmond.
Sponsored by the Central Fort Bend Chamber's Workforce Division, hosted by WCJC and presented by Gurecky Manufacturing Services, Manufacturing Day provided an opportunity for more than 353 students from LCISD to hear about high-paying, rewarding careers in the manufacturing and technology industry from those who know the career fields first-hand.
"Manufacturing Day provides an opportunity to highlight modern manufacturing, industrial and construction industries — that offer diverse, high-paying career opportunities," Chamber President and CEO Kristin Weiss said.
The event showcased tours of Wharton County Junior College's programs in EMS, cosmetology, outdoor/backroom skids, Procurement Technical Assistance Centers classroom simulation and computer science demonstrations, as well as providing access to industry exhibits and a speaker panel. Students listened to a short presentation by someone working in manufacturing and technology, had an opportunity to ask questions, and then visited each of the exhibitors where they had a "passport" stamped to show they participated and were engaged.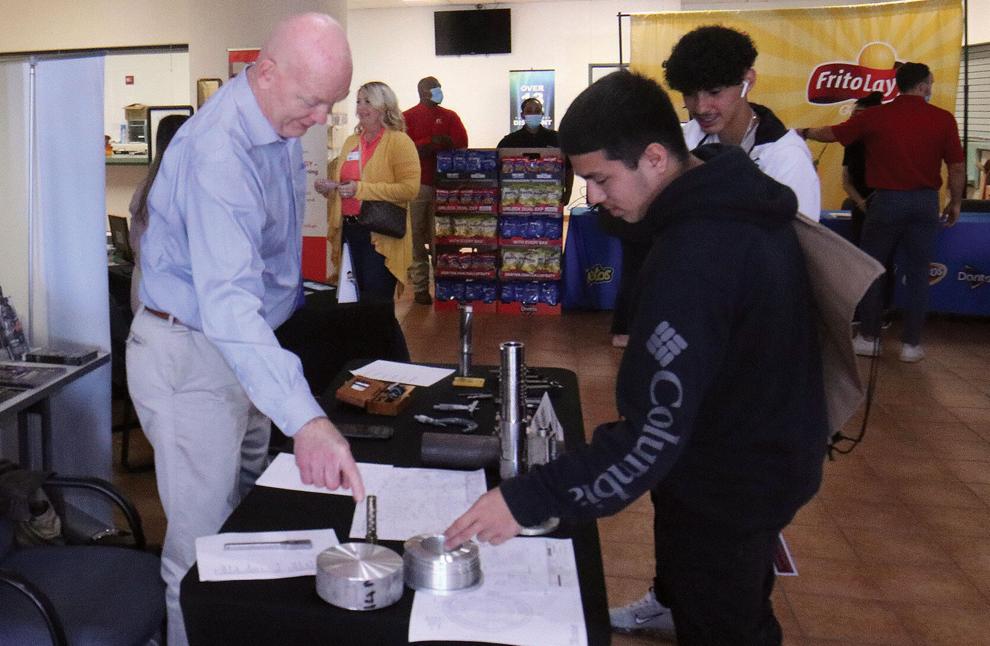 Houston Community College provided a close-up look at a 3-D printer it uses to train students and some of the products the computer can fashion. Gurecky Manufacturing Services Inc. demonstrated an automated stamping machine used in the manufacturing industry. WCJC gave students tours through its tech program classrooms and laboratories, including process operating.
"Friday's event was a huge success," Weiss said. "It was great to see the students interact with our local industries. Our intent with Manufacturing Day is to provide an opportunity to introduce students to future career paths through local higher education and industries in our area."
WCJC, the University of Houston, Texas State Technical College, and Houston Community College provided students brochures and hands-on exhibits related to various career fields.
Matt Prasifka, director of WCJC's Fort Bend County campuses, said the community college offers over 35 programs, many of them one-year or two-year certificate programs in the manufacturing and technology industry.
"We've got something that you're looking for. And if you're still not sure of what you're interested in, come talk to us and we'll show you all the different careers available," he told students.
Rachelle Kanak with the Greater Fort Bend County Economic Development Corp. assured students that local manufacturing and technology jobs were growing at an exponential rate in Fort Bend County.
"Fort Bend County is only 50% developed, and there's still a lot more growth coming," she said. "And the kind of growth we're seeing is the kind of jobs that really rely on workers who went through a (career and technical education) program."
She said those jobs include logistics, cyber security, supply chain, and distribution — even truck driving — to name a few.
Companies taking part in the day-long program included Gurecky Manufacturing; CenterPoint Energy and HCSS, Paradigm Consulting, Frito Lay-Rosenberg, Express Employment Professionals, Terry's Landscape, and Engelbrecht Manufacturing Inc.