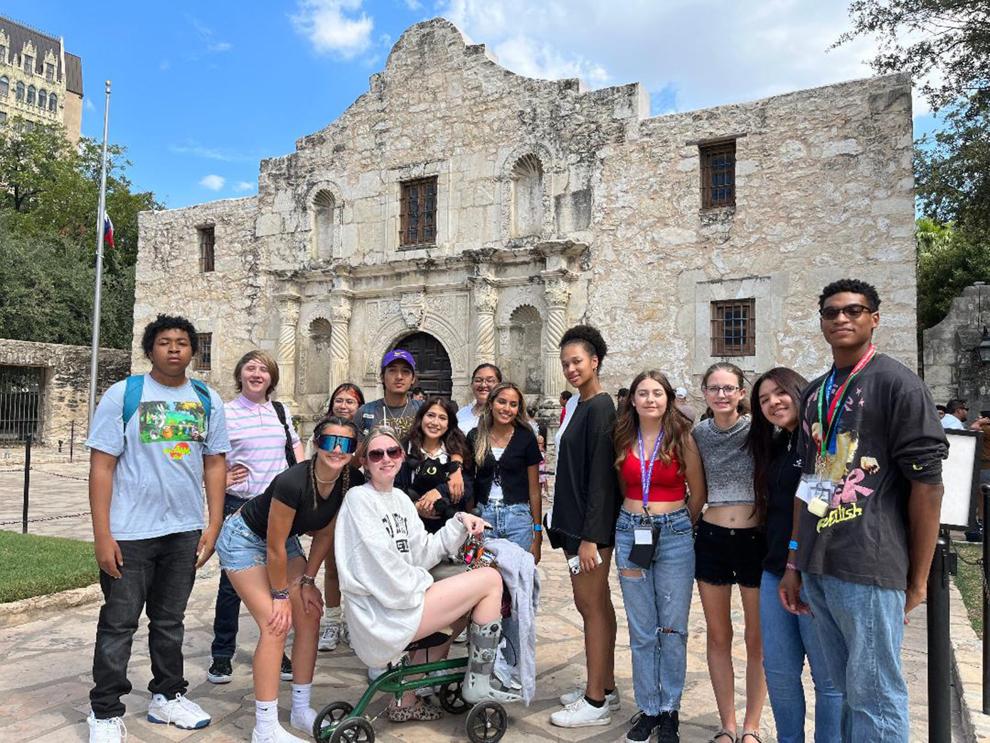 The Lamar Consolidated High School magazine and yearbook staff attended the 2022 Fall Fiesta, and earned numerous awards. These included Leslie Soto, superior rating for Sports Action Photo; Sydney Smith, excellent rating for her Sports Action Photo; Lacy Justice, honorable mention for her Sports Action photo and S.J. Housel, honorable mention, for her Sports Reaction photo.
Smith also received honorable mention for her On-site Digital/Journalist at Work entry. Bryce Boyd received a superior rating for his On-site Digital/Portrait. S.J. Housel received an excellent award for his On-site Digital/Unexpected entry as well as an honorable mention award for his On-site Digital/Unique angle entry.
The Fall Fiesta convention is sponsored by the Texas Association of Journalism Educators. Over 600 high school students across Texas participated in the event which included contests, workshop classes, and guest journalism speakers. The sessions were held in San Antonio Oct. 8-10.
"It was great. I got the call that I won, and I was like, oh cool," said second year yearbook student Leslie Soto. She earned a superior rating on her sports action photo.
New yearbook staffer S.J. Housel was also excited to bring home three awards.
"I was very surprised by what I could do, and it definitely made me proud of what I actually can do," S.J. said.
The publications adviser at LCHS is Patric Schneider. Principal at Lamar is Sierra King.