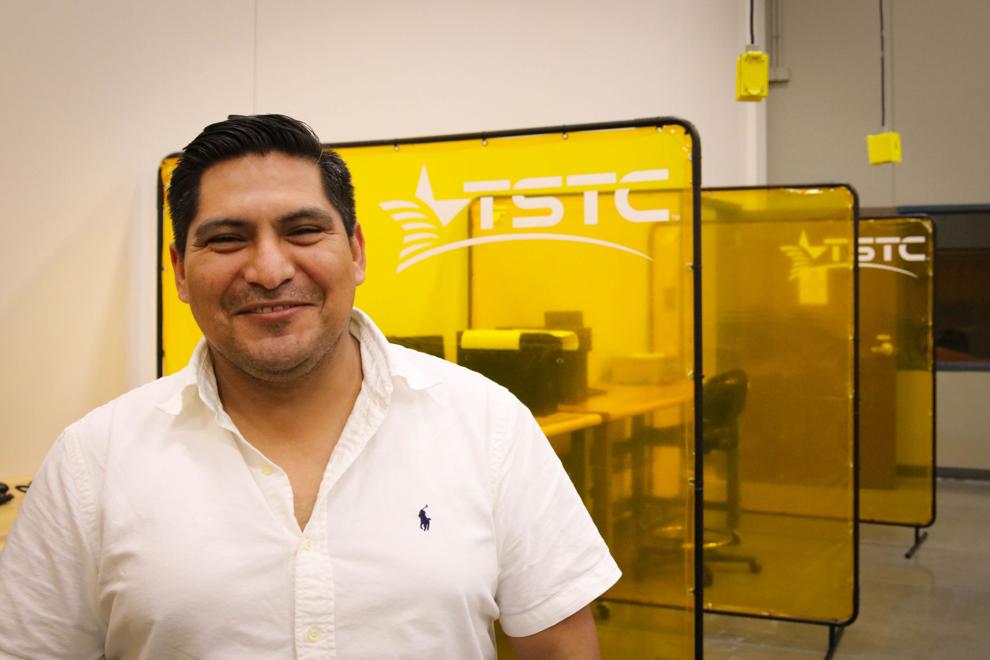 ROSENBERG — Lionel Silva is originally from Mexico, but he moved to Rosenberg in 2009 because of its proximity to a wide range of opportunities in petrochemical and other industries.
When Silva decided to start an apprenticeship in the robotics maintenance department at his workplace, a global manufacturer of pipes and related services, he chose to supplement his learning on the job by pursuing an Associate of Applied Science degree from Texas State Technical College's Robotics and Industrial Controls Technology program.
Have you been able to apply what you are learning in TSTC's Robotics and Industrial Controls Technology program to your current position at your work?
It helps a lot to train at TSTC and work at the same time. Right now at TSTC, we're studying sensors. That can help me in the field and also programming the robots.
What have been some of your favorite interactions with robots and automation so far?
One of the interesting things I'm doing at work right now is a robot diagnostic screen. At TSTC, just interacting with the robots and completing the labs are my favorite parts.
What are your goals, and what drives you to work to complete them?