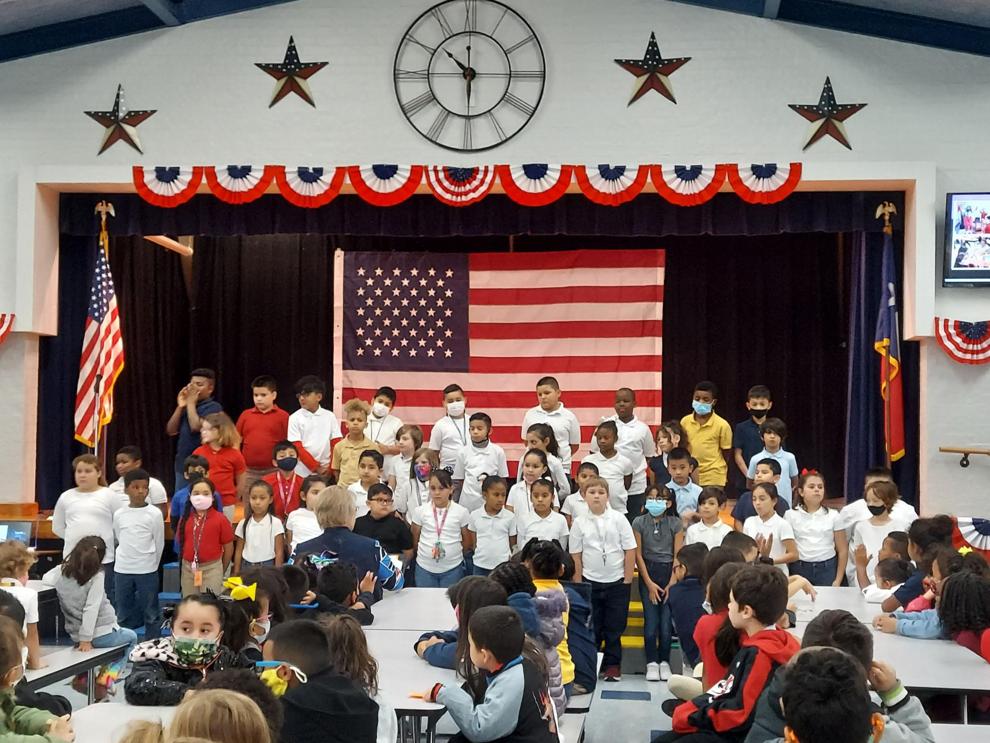 We all know what Veterans Day is and when it happens, but you might wonder why we have Veterans Day.
Well, I'm here to tell you how it started and why it's important. The first Veterans Day was in 1947 and the event was held on Nov. 11.
The person with this idea was Raymond Weeks, a World War II veteran. Raymond thought a day to honor those who serve and served our country would be a good way to celebrate them.
If we didn't have Veterans Day as a country, only their families would remember those who fought and died for our freedom.
Smith Elementary would like to give a shout-out to Charlene Tevis, who donated a 12-foot by 8-foot United States flag to the school.
Smith Elementary would also like to express our appreciation to Mrs. Antsulevich, who organizes the presentations and teaches students songs like The National Anthem and Grand Old Flag.
In honor of our veterans, Smith Elementary hosted a Veterans' Day Program Nov. 5, from 5:30-6:30.