ROSENBERG — The City of Rosenberg is holding a tire collection event Friday, Oct. 29, from 8 a.m. to 5 p.m., and on Saturday, Oct. 30, from 8 a.m. to noon.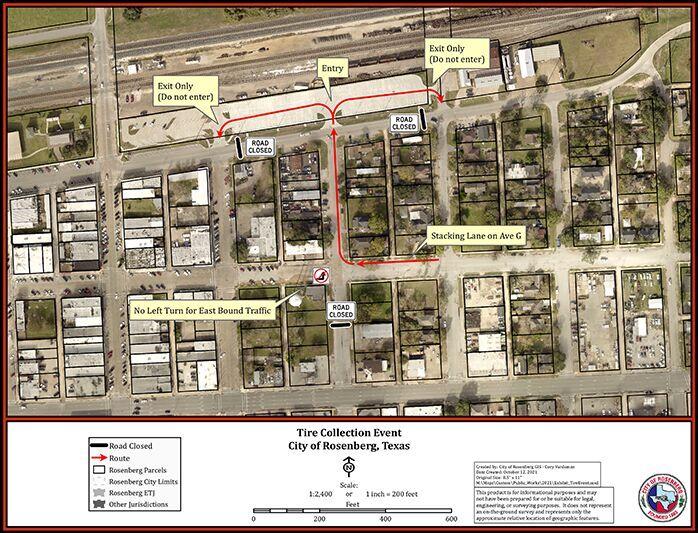 The event is free for Rosenberg residents only. Residents must be prepared to show proof of residency by providing a driver's license or water utility bill. 

Only 10 tires per vehicle will be collected, and for the tires to be collected, they must be removed from the rim and passenger and truck tires.
Heavy equipment tires and commercial tire companies are prohibited from this collection event.