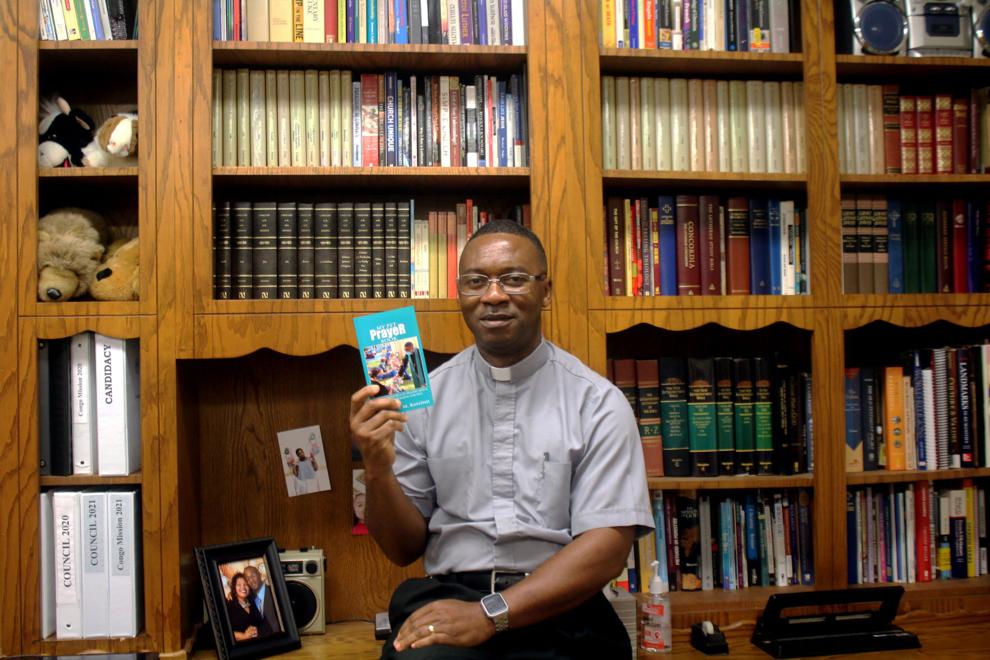 Prayer is a powerful thing. And when it comes to praying, Rev. Dr. Stephane Kalonji of St. Paul Lutheran Church in Rosenberg wants to make sure everyone in the house is accounted for. Even pets.
Which is why Kalonji wrote a book of prayers for animals.
Two weeks ago, 125 copies of "My Pet Prayer Book" arrived at Kalonji's doorstep, ready for the reading.
"I've been doing a blessing of pets, a service for the pets for more than 10 years," Kalonji explained. "In doing that, I have a great respect for all of God's creation, especially in terms of the animals.
"I thought there were many other people out there who share this same attitude toward animals. This book is a way to pray for their pets. I wanted to provide this as a resource for anyone who loves their pets and cares about praying for them."
Kalonji said he began writing the book in the fall of 2020. He only just finished it a month ago.
"The challenge was perhaps to find scriptures — Bible passages — that would go with a specific prayer," Kalonji revealed. "For instance, I wanted to have a Bible passage for every prayer. Let's say, for welcoming pets in your home. That's a prayer. So, I had to find a specific passage that will go with the prayer that I was writing.
"So I did that for every prayer that is in this book. I found the right Bible passage. And it was a challenge. But I was able to do it."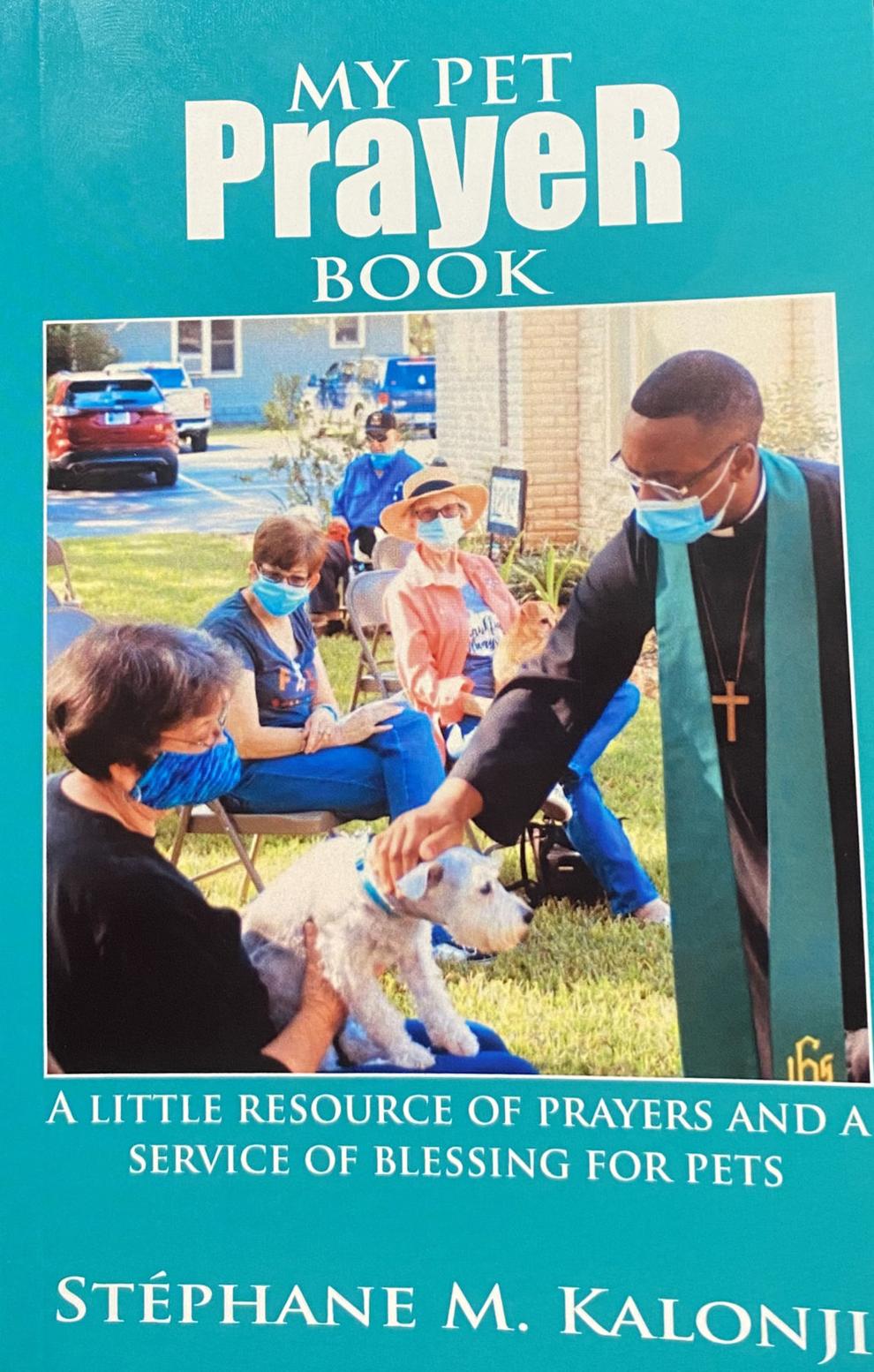 There are 17 unique prayers and accompanying Bible passages within Kalonji's book.
Prayers include the day you welcome a pet in your home, on your pet's birthday, on the anniversary of your pet being in your home, when your pet gets sick, when your pet must undergo surgery, and when you must be away from your pet.
"Everyone with a pet needs this book," Kalonji said with a sheepish smile. "It's not just for the pets. It's also for the owners of the pets."
Looking for a copy to get your hands on? Contact Kalonji at kalonjist@aol.com or 346-209-6869. Books cost $8 plus shipping. Or visit St. Paul, 1208 Fifth St., and pick up a copy in person.
Born and raised in Zaïre, the Democratic Republic of Congo — where he pursued undergraduate studies in philosophy — Kalonji moved to the United States in 1995 to pursue graduate studies in theology.
He has since earned a Doctor of Ministry degree from Piedmont International University in North Carolina in 2017.
Kalonji, was ordained a Lutheran minister in 2005 in Chicago where he served the Zion Lutheran Church for seven years, and is now in his 16th year as a pastor.