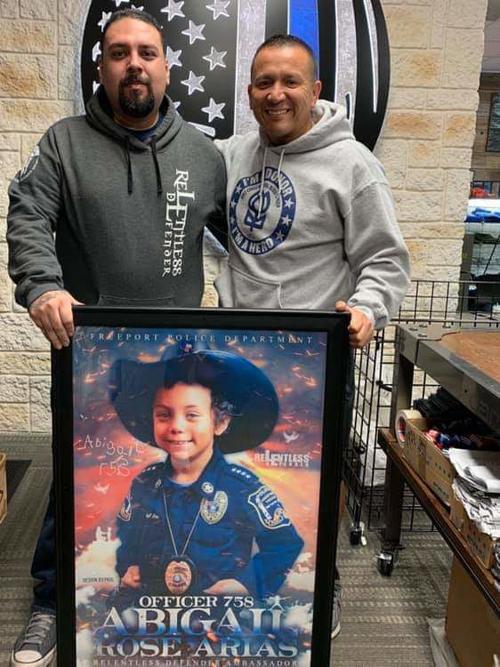 Thank you for Reading!
Please log in, or sign up for a new account and purchase a subscription to read or post comments.
Thank you for Reading!
Please log in, or sign up for a new account and purchase a subscription to continue reading.
Current Print Subscribers
If you already subscribe to our print edition, sign up for FREE access to our online edition. Thanks for reading the Fort Bend Herald.
Free access for current print subscribers
Online Access (Includes e-Edition)
Please sign up to subscribe to the Fort Bend Herald online edition.
Starting at
$1.00 for 1 day
| Rate | Price | Duration |
| --- | --- | --- |
| 1 Day | $1.00 | for 1 day |
| 1 Week | $5.00 | for 6 days |
| 1 Month | $9.00 | for 30 days |
| 3 Months | $27.00 | for 90 days |
| 6 Months | $52.00 | for 180 days |
| 1 Year | $100.00 | for 365 days |
Pleak Speaks with Marsha Goates
The Village of Pleak City Council meeting will begin at 7 p.m. October 16, 2019. The Pleak City Hall is located at 6621 FM 2218 and FM 2218 near the intersection of FM 2218 and Highway 36 South. Meetings are always open to the public. Agenda posted in the front.
National Entertainment News
NEW YORK (AP) — Harvey Weinstein wasn't the kind of criminal defendant New York lawmakers had in mind when they passed a law this year eliminating cash bail for most nonviolent crimes.
NEW YORK (AP) — Federal prosecutors are accusing singer R. Kelly of scheming with others to pay for a fake ID for an unnamed female a day before he married R&B singer Aaliyah, then 15 years old, in a secret ceremony in 1994.
New York (AP) — The Royal Opera in London and The Met in New York have removed tenor Vittorio Grigolo after an investigation found inappropriate and aggressive behavior at a curtain call.
SAN FRANCISCO (AP) — The San Francisco Opera has named conductor Eun Sun Kim its new music director, ushering the first woman into the job in the company's history.
ATLANTA (AP) — In a story Dec. 3 about Mercer Music at Capricorn, The Associated Press reported erroneously that one of the co-founders of Capricorn Records was Frank Fenton. It should have said his last name was Fenter, not Fenton.
NEW YORK (AP) — A dancer born with one hand is making hoofer history as the first person with a visible disability ever hired by New York's famed Radio City Rockettes.
DAVIE, Fla. (AP) — A rapper from Miami is accused of sucker-punching a 50-year-old man in front of his young son during a confrontation at a family arcade in South Florida.
NEW ORLEANS (AP) — The city known for 19th century Voodoo queen Marie Laveau and for the tarot card readers who tell fortunes in its historic French Quarter is about to play host to a different kind of sorcerer — at least in the Marvel comics universe.
NEW YORK (AP) — Justin Timberlake has publicly apologized to his actress-wife Jessica Biel days after he was seen holding hands with the co-star of his upcoming movie.
MIAMI BEACH, Fla. (AP) — It took artist Leandro Erlich two years and 330 tons (299 metric tons) of sand to create his largest work of art to date — a giant traffic jam, made entirely of sand.
National Entertainment Videos
By taking some cues from blue zones, places around the world where people live the longest, healthiest lives, you can live longer. These are some tips.