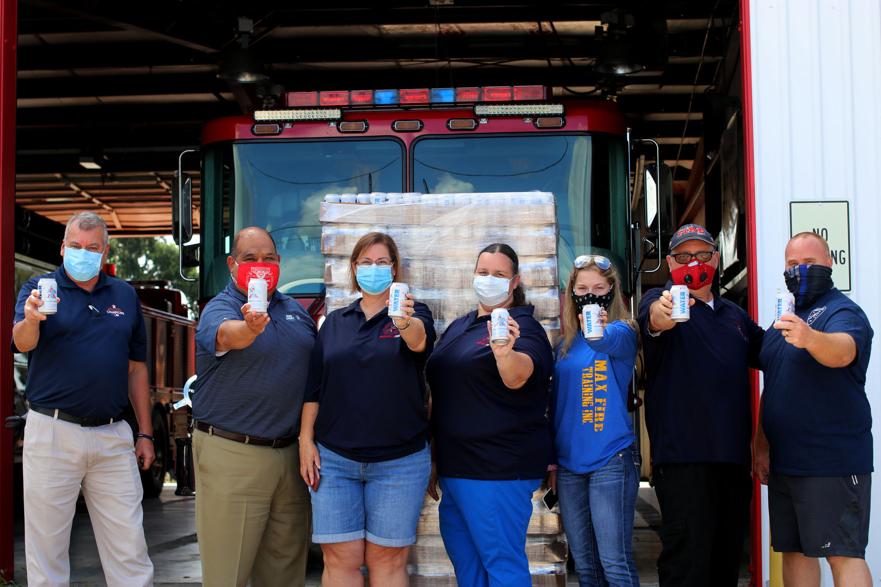 When it comes to fighting fires, water is the key ingredient.
Not just to extinguish the fires, but also to hydrate those on the scene.
So when Anheuser-Bush and Silver Eagle Distributors offered 4,704 cans — yes cans — of water to the Needville Volunteer Fire Department through a grant, the firefighters were flooded with gratitude.
Anheuser-Busch has a longstanding tradition of providing emergency drinking water and supplies for disaster relief efforts in partnership with the American Red Cross – dating back to 1906, Camilo Rojas with Silver Eagle said.
Since 1988, Anheuser-Busch and their wholesaler partners have provided nearly 83 million cans of water to U.S. communities affected by natural disasters and other crises nationwide.
Through their partnership with the National Volunteer Fire Council, the national association serving volunteer fire departments, Anheuser-Busch expanded their emergency drinking water program in 2019 to provide critical hydration to the volunteer firefighters who are protecting their communities when they need it most.
"We're honored to support the Needville Volunteer Fire Department with this emergency water donation in partnership with Anheuser-Busch," said John Johnson, president of Silver Eagle Houston.
"With the Houston-area's summertime heat and humidity, it is imperative our front line workers, especially those working outside in these condition, stay hydrated, safe and healthy."
To date, the program has donated over 1.6 million cans of water to volunteer fire departments across the county to help firefighters stay hydrated and healthy when responding to wildfires and large incidents.
"It's fire season," Needville Fire Department Public Information Officer Dwayne "Sparky" Anderson said. "And it's getting drier and drier out there.
"Every call we go on, we're drinking water and staying hydrated. More than that, we offer water to the police officers, medics, tow truck drivers and victims on the scene."
Anderson said Needville Fire Department covers 174 square miles in and out of the city, providing fire, medical and other response services for accidents of all sorts.
"We're one of three fire departments in all of Fort Bend County that relies on outside funds," Anderson explained.
"Most of the fire departments are funded by their city government. We don't have that in Needville, and raising money is getting tougher and tougher with the pandemic.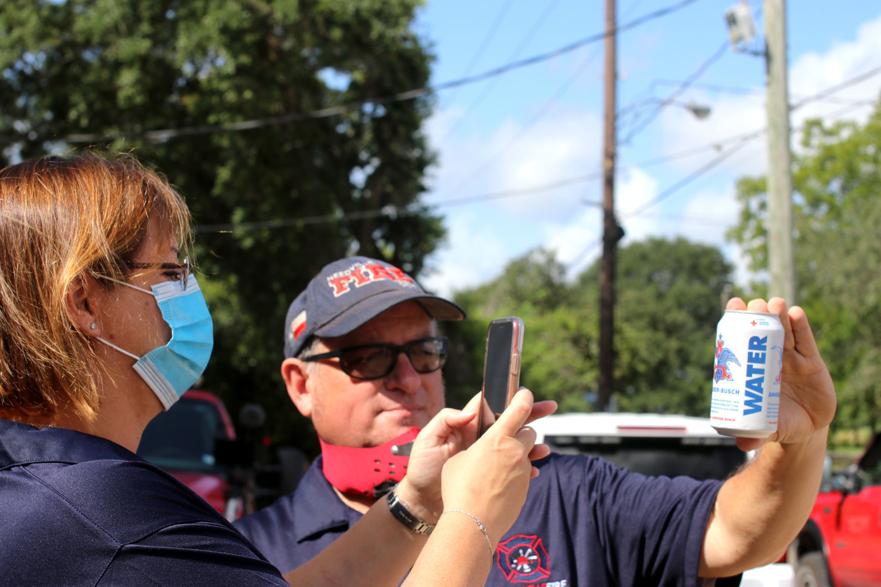 "We don't get paid to do what we do. Every bit of help counts."
Of the 40 volunteer firefighters, Anderson said about 15 are actively serving in the department.
For more information, call the department at 979-793-4262.