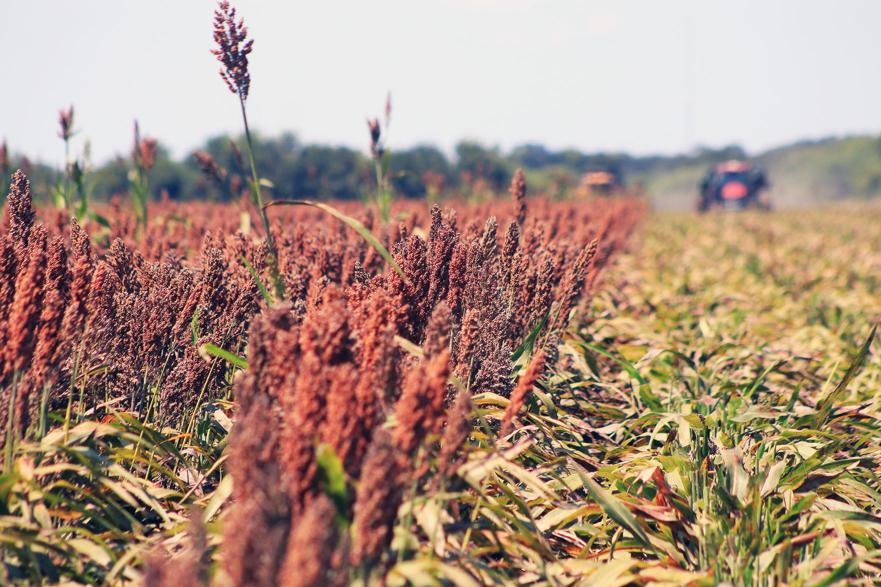 Kevin Horak of Needville managed to harvest all his milo before heavy rains hit the area several weeks ago.
He was among the fortunate farmers in that regard. Some had to wait a week or two for their fields to dry out before returning to reap the remaining sorghum.
"We had a pretty good crop this year," Kevin says.
The third-generation farmer said this year's crop is better than last year's.
He said he harvested about 7,000 pounds of milo per acre this year. He planted 1,800 acres.
But like many other farmers, Kevin didn't get around to his corn crop before the rains swept through the area.
Still, the 600 acres of corn "looks pretty good," he said.
He spent some of those days in mid-August waiting for fields to dry out working on one of his combines and other equipment at the family cotton gin in Needville, which mom Pat Horak runs.
Kevin took a break from working on his combine to answer a reporter's questions.
"How is the milo crop this year?"
"We had a pretty good crop."
"Did the rain affect you?"
"No, we managed to finish before the rains."
"How about the corn crop?"
"The rain damaged some of the cotton."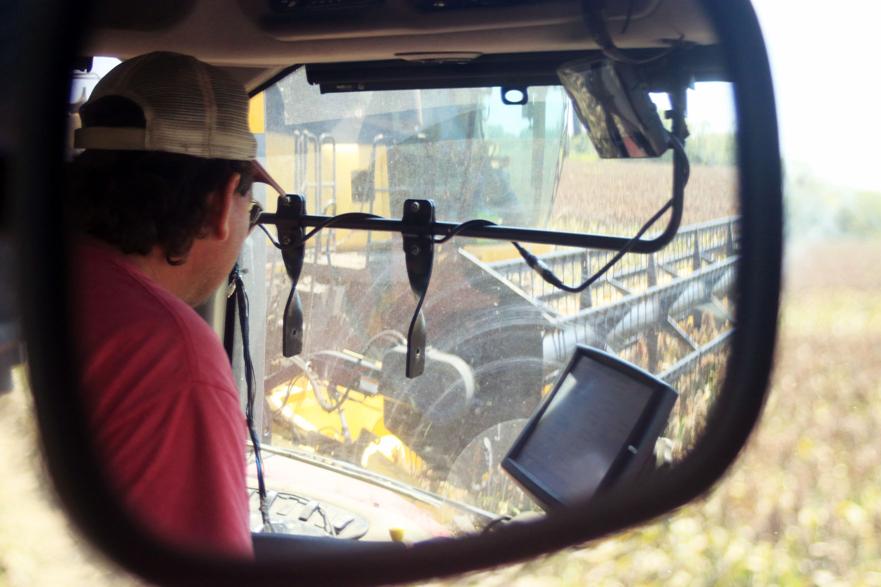 The moisture has caused the cotton to begin sprouting, which will degrade the crop at market, explained Kevin, who farms with wife Lisa and children Wyatt and Kamryn.
About 20 miles away, in Kendleton, Aaron Stasney and his team finally got around to harvesting the family's remaining milo fields.
"The rain caught us before we could finish," he said as he sat inside an air conditioned combine that included an array of high-tech gadgetry to help make harvesting easier.
His family planted 1,500 acres of milo this year, and he said the crop appears to be bountiful.
"So far, everything is looking good," said Aaron, who earned a degree in ag business from Sam Houston State University last year. "We would have preferred to have harvested everything before the rain, but we're getting it done now so we can move on to corn."
Lowell Pachak, who was driving one of the tractors pulling a grain cart, said every farmer is waiting for their fields to dry.
"At least the rain didn't last long. The rain didn't wash away the crops like it has in some years," said Lowell, who was helping Aaron and parents Alan and Lisa Stasney when in 2018 when thunderstorms swamped fields and ruined crops.
Aaron is serious when he says he and his team won't have time to dally after harvesting the milo.
"As soon as we're finished here, we have to start getting in all our corn," he explained. "We should have been harvesting corn a week ago but we've had to wait because the fields were too wet. Even now, we're pushing our luck by being out here. We're way behind."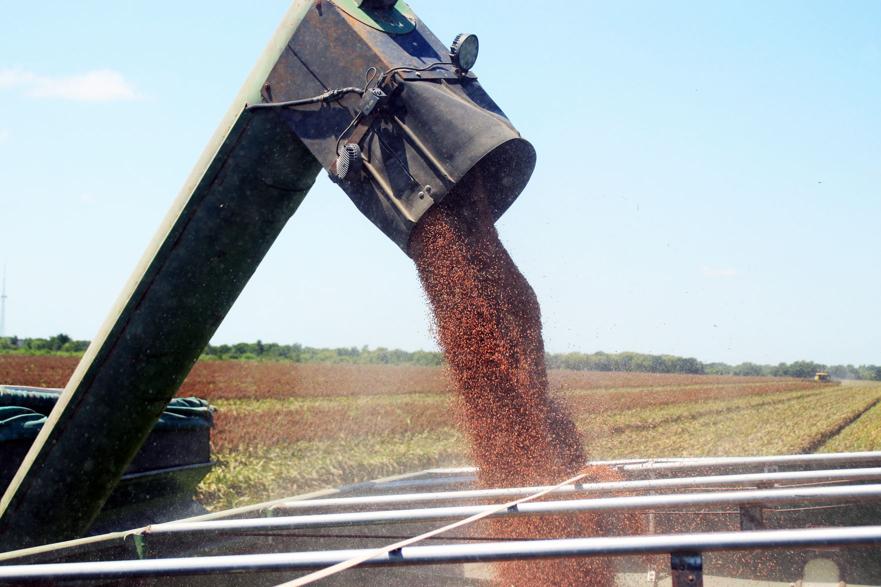 His family planted 600 acres of corn this year.
"Once we get the corn in, it'll be time to get the cotton in," Aaron said. "We won't have any down time. We'll move from milo to corn and from corn to cotton."
He said the corn crop appears abundant this year as well.
Besides, milo, corn and cotton, the Stasneys also raise soybeans and rice.
Their extended family — cousins, uncles and aunts — also farm these parts.
Aaron said most of the milo will be hauled by truck to the Port of Houston.
And when the port is closed to business, some corn will be stored in bins.
"Overall, I'd say we're going to have a good harvest this year," Aaron figured. "Just from what I can see, all our crops look like they'll be pretty good this year."