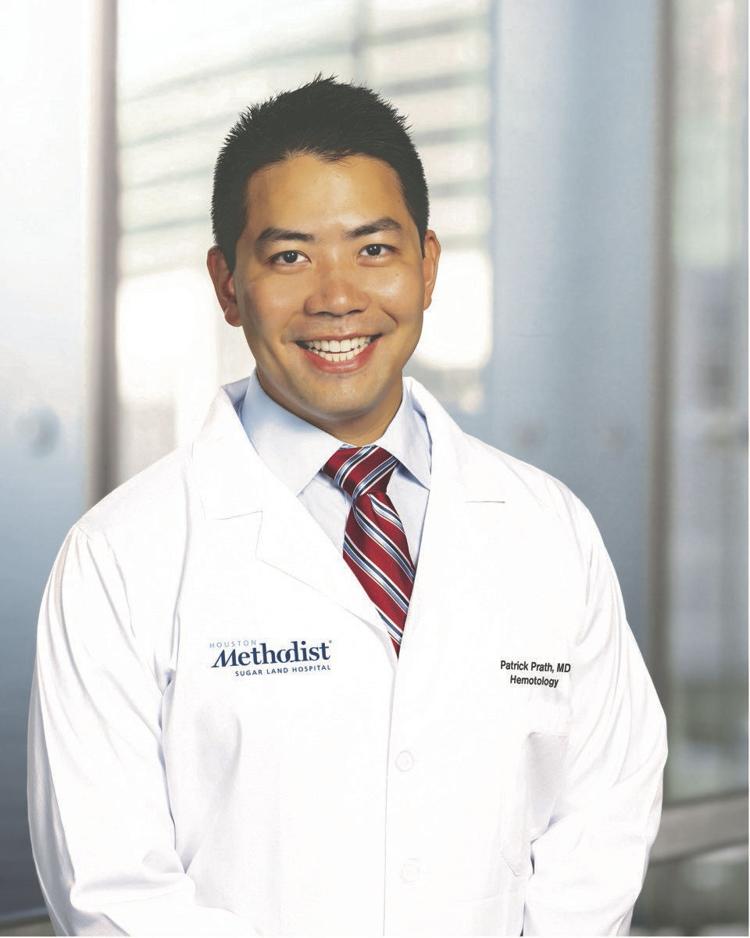 Houston Methodist Sugar Land Hospital will welcome fellowship-trained hematologist oncologist Patrick E. Prath, M.D., to Houston Methodist Oncology Partners at Sugar Land on Aug. 3.
Dr. Prath is a graduate of University of Kansas. He completed his residency in internal medicine at University of Kansas Medical Center.
Following his residency, Dr. Prath completed a hematology-oncology fellowship at Baylor College of Medicine.
"I am thrilled to join Houston Methodist Sugar Land and work alongside the team at Houston Methodist Oncology Partners," said Dr. Prath.
"Collaboration is key to providing the best patient care experience, and I am looking forward to being part of this group who draws on each member's expertise to help patients fight cancer in a caring and supportive environment."
Dr. Prath joins Jorge Darcourt, M.D., Sindhu Nair, M.D., and Kirtan Nautiyal, M.D., where he will care for hematology and oncology patients.
Houston Methodist Oncology Partners is located at 16659 U.S. 59 in Medical Office Building 2, Suite 131, on the Houston Methodist Sugar Land campus.
To make an appointment with Dr. Prath, call Houston Methodist Oncology Partners at 281-276-5200.
Houston Methodist Sugar Land is Fort Bend County's only hospital with American College of Surgeons — Commission on Cancer (CoC) accreditation. The CoC accreditation demonstrates a commitment to providing the best cancer care by providing a vast scope of high quality, specialized services – screening, diagnostics, genetic testing, advanced technology, clinical trials and patient support.