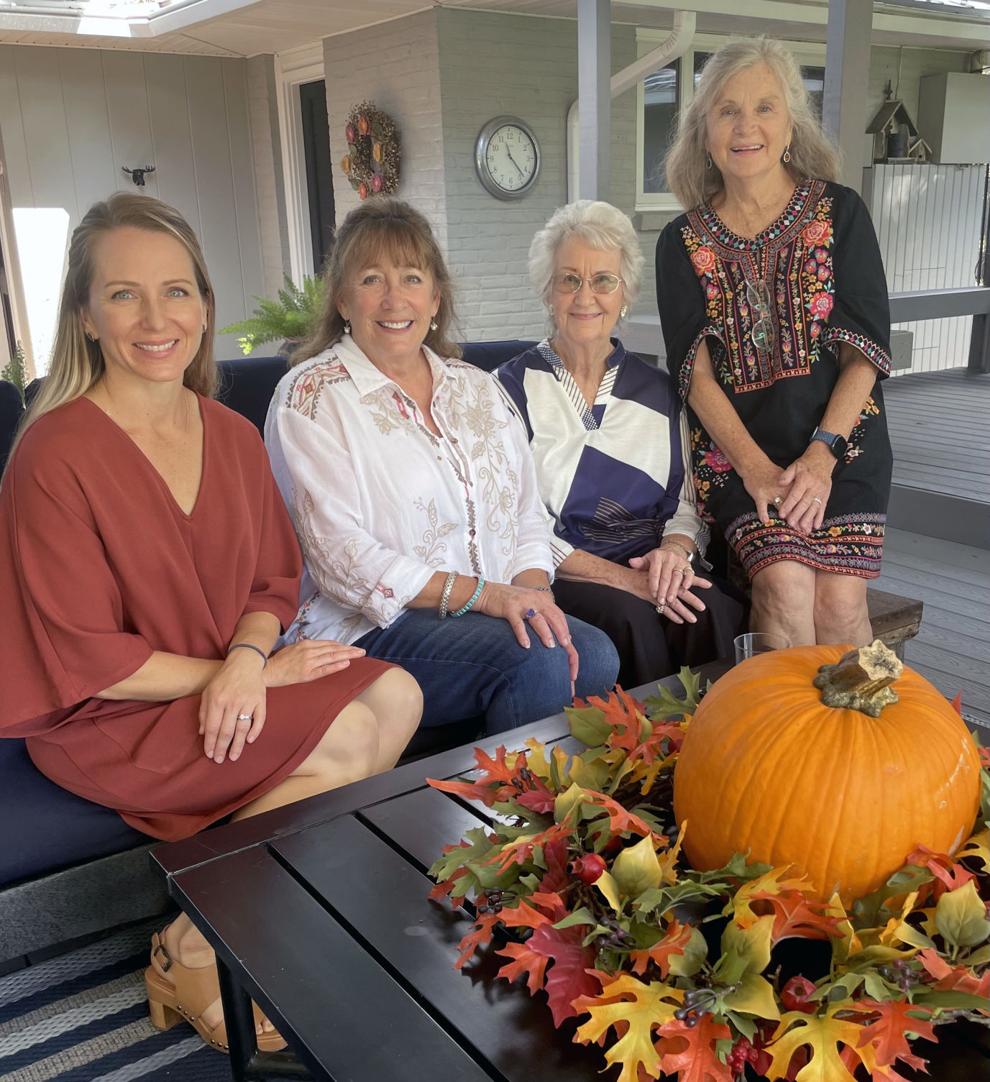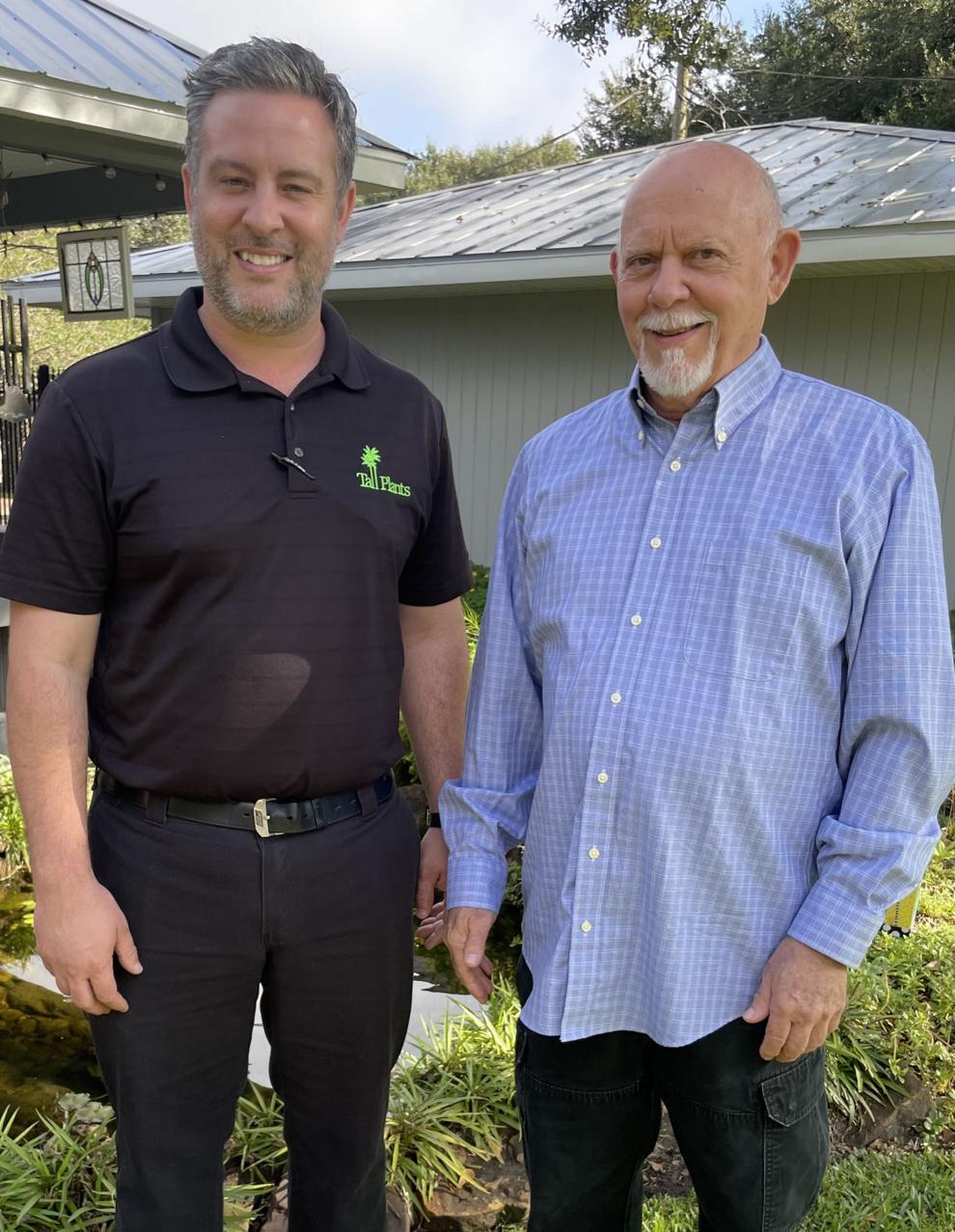 With an autumn Halloween setting in her beautiful home, Meredith Doggett and her co-hostesses Deidre Doggett, Fran Kelly, and Pat Hebert, invited the Garden Club of Richmond to enjoy their monthly meeting. Chris Culp, founder of "Tall Plants" located at 9191 Katy Freeway in Houston, presented the program.
He entertained the garden club members with his lively jokes and informative speech.
Along with his nephew Dennis Carola, who now manages the store, he elaborated on the background of their company.
Starting out at an open area market as an outlet for selling plants a neighbor grew, he and his partner took turns waving a large Tall Plants sign to show they were open for business.
They eventually opened their permanent business in a former gas station turned hamburger restaurant.
He added on twice to the building and added trees to the location.
Asked how they came up with the name Tall Plants, he explained the need for plants to fill the space of tall cathedral ceilinged-homes of the '70s.
Who owned his business wasn't as important as what he offered for sale, hence, the name Tall Plants.
It has successfully worked for them for 44 years.
He offered suggestions to members when purchasing plants.
He prefers that the plant be left in its original pot and not transplanted until absolutely necessary.
Use decorative pots for holders.
A plant that can grow in a dark home is the Janet Craig dracaena.
He shared that most indoor plants can grow outside as long as they are in a shaded area and not in full sun.
However, they must be protected from freeze.
When asked about the schefflera plant that many members were familiar with, he let members know that they are back in style with a vengeance along with other 70's plants, like the ficus or rubber plant.
Keeping up with the trends of their customers is important to the company.
After the conclusion of their presentation with a door prize won by Laura Hartman, the members transferred to the dining area where they enjoyed refreshments.
The business meeting held by club president Lynn Hewitt covered garden brick memorials, care of the Moore Home garden, delivery date for caladiums on March 7 and bagging on March 8, and the Galveston field trip on March 29-31.
Ann McMahon, Senior Program Officer of the George Foundation, will be the speaker at the club's November meeting.