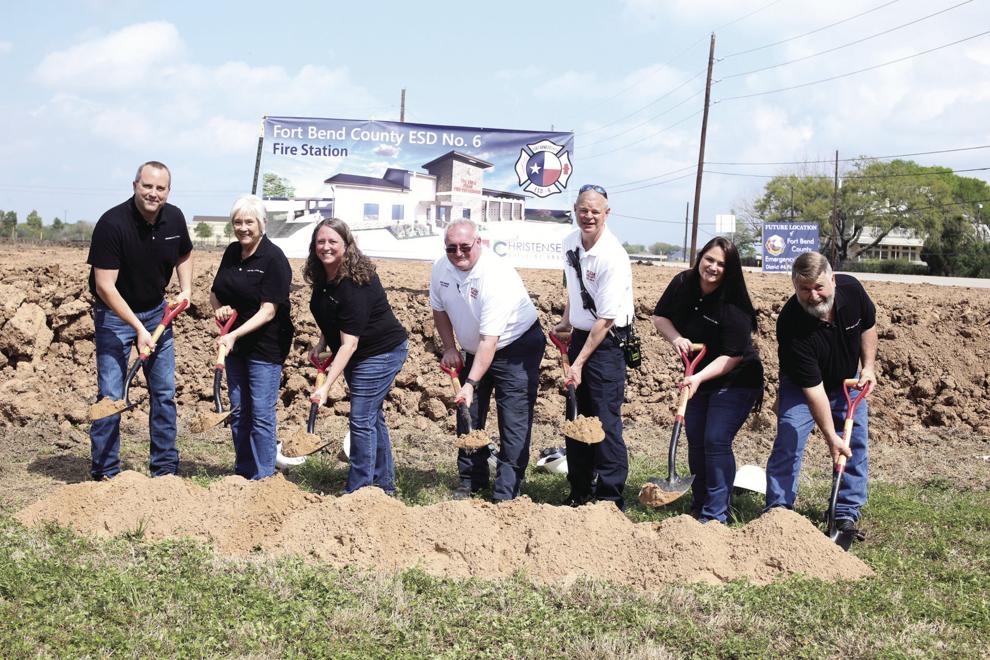 Almost eight years after it was founded, Emergency Service District No. 6 broke ground on Wednesday on what will one day be the site of a two-story fire station on SH 36 in Pleak.
"Fire Chief Jordan Blegen and this board of ESD commissioners have worked tirelessly on this project to get where we are today, so this has been a long time coming," district Secretary Meaghan Terrell told those gathered at the ground-breaking ceremony.
ESD No. 6 commissioners, architects, engineers, contractors and firefighters joined in the festive occasion.
"It's been a long day coming," agreed Pleak Fire Chief Jordan Blegen.
He said the fire station is greatly needed in the ever-growing community and will be "a benefit to future generations as well."
"We look forward to the next 12 months of hard work to make sure this is what the community deserves," he said.
Pleak Mayor Larry Bittner said he, too, was pleased to see work begin on the much-needed fire station.