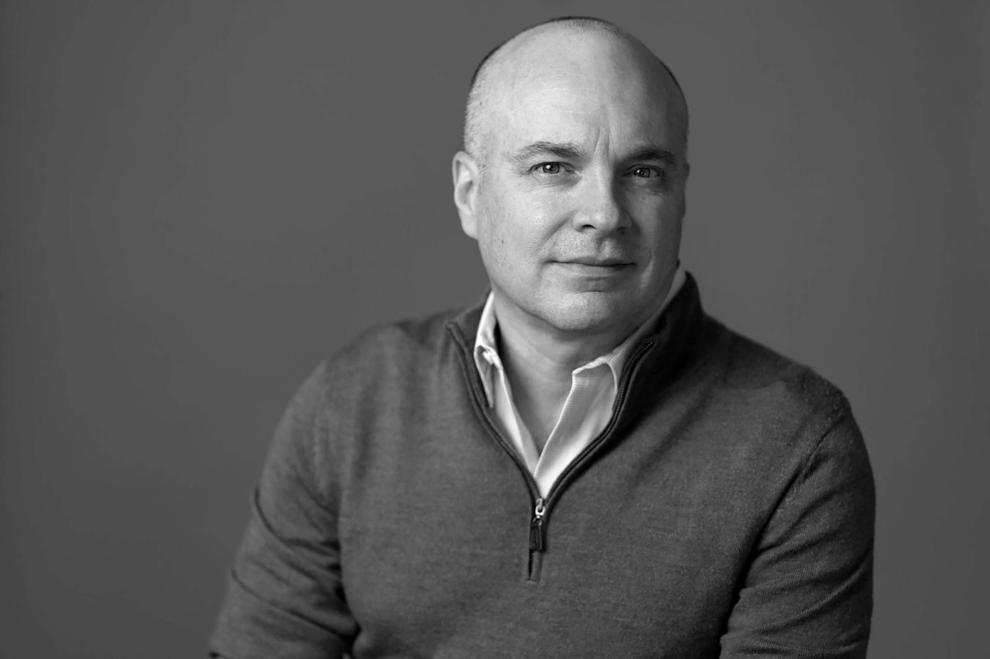 Although it may create an air of mystique and intrigue, the reasoning behind author Arthur Herbert's pen name is a logical one: it organizes his two lines of work.
During the day, he's Dr. Herb Phelan III, a practicing surgeon, and when an inspirational slice of fiction finds its way to the forefront of his mind, then he's an author, carefully building a story, one word at a time.
With his name on scientific writings — Phelan has 116 peer-reviewed scientific publications — and his name on his fictional work, "a pen name makes it easier to keep these straight as to which is which," he explained kindly.
Months ago, his parents, Herb and Maxine Phelan of Rosenberg reached out to The Herald, hinting at the debut of their son's first novel.
"Maxine and I had no idea that he had a talent for creating suspense," said Phelan Jr., who joyfully expressed he couldn't wait to read the book.
He didn't have to wait too long.
— A REAL PAGE-TURNER —
"The Cuts That Cure" follows a disgraced surgeon who crosses paths with a cruel teenager in the Rio Grande Valley of Texas. Phelan said his book contains psychological suspense, mystery, and even some horror elements.
"If you like Stephen King or Gillian Flynn — the lady who wrote "Gone Girl," as well as the HBO series "Utopia" —it's fair to say that you'll like the book," said Phelan, 53.
Weeks before our interview and the release of the book, Phelan was encouraged by the pre-order sales hitting "almost three times the number [his] publisher initially told him," and because of the strength of the pre-orders, his book spent some time as a No.1 Amazon new release.
"This must be what it feels like to watch your kid go out into the real world: exciting but nerve-wracking," he said of the idea of his novel being read by consumers.
Even before the book's public release, Phelan and his publisher received reviews from bloggers and professional reviewers.
"I'm happy to say they've been very strong so far," he said, before adding that he was fortunate to become acquainted with New York Times bestseller Nick Russell, who provided Phelan with a quote for the cover of his book.
"A tale of intrigue and suspense, with a villain that will keep you awake. A page turner you don't want to miss!" Russell's quote reads.
— A DOCTOR KNOWN FOR STORYTELLING —
Before becoming a surgeon, Phelan spent a year with a Jesuit-run domestic Peace Corps, worked as a lab tech, a bartender, on oil rigs, and "landscaped the Cegelski trailer park off Louise Street a lot with [his] brother Mike," Phelan shared.
"All these made me appreciate the opportunity a lot more once I started med school," he added.
And during the medical career that followed, Phelan was presented with plenty of opportunities to write — expository writings, that is.
Scientific writing is heavily researched, referenced, and the writer focuses on building arguments, he explained. And, he noted, "one is encouraged to be economical with language."
Those rules don't apply to fictional works, though.
"Writing fiction is great because it's really just sitting down and making stuff up," Phelan said.
Phelan explains that he's one of those who loves reading, and he suspects that his passion for it is rooted in his upbringing.
It's at this point that he takes a moment to provide a bit of background knowledge:
"My mom, Maxine Phelan, was a long-time English teacher at Lamar Consolidated who seems to have taught English to half the town over age 40."
Now, with that explained, he continues his thought: "If there's anything to genetics, it explains why the English part [ of college] came so easily to me."
This could also explain why Phelan and his brother Mike "have always been a couple of storytellers."
"And truth to tell, I don't hold a candle to him," Herb said of his brother.
He then shares a funny story about his brother's wife, Ronnie, who was returning from a business trip in Orlando, where she'd been at a considerably bustling expo event. Someone overheard her say she was from Rosenberg, Texas, and the stranger asked her:'Do you know the Phelan boys?'
"So," Phelan said with humor lacing his words, "until I cure cancer, storytelling is what I'll be best known for."
— THE GRADUAL GROWTH OF A STORY —
Phelan surmises that if he'd intended to write a novel, he "probably never would have accomplished it."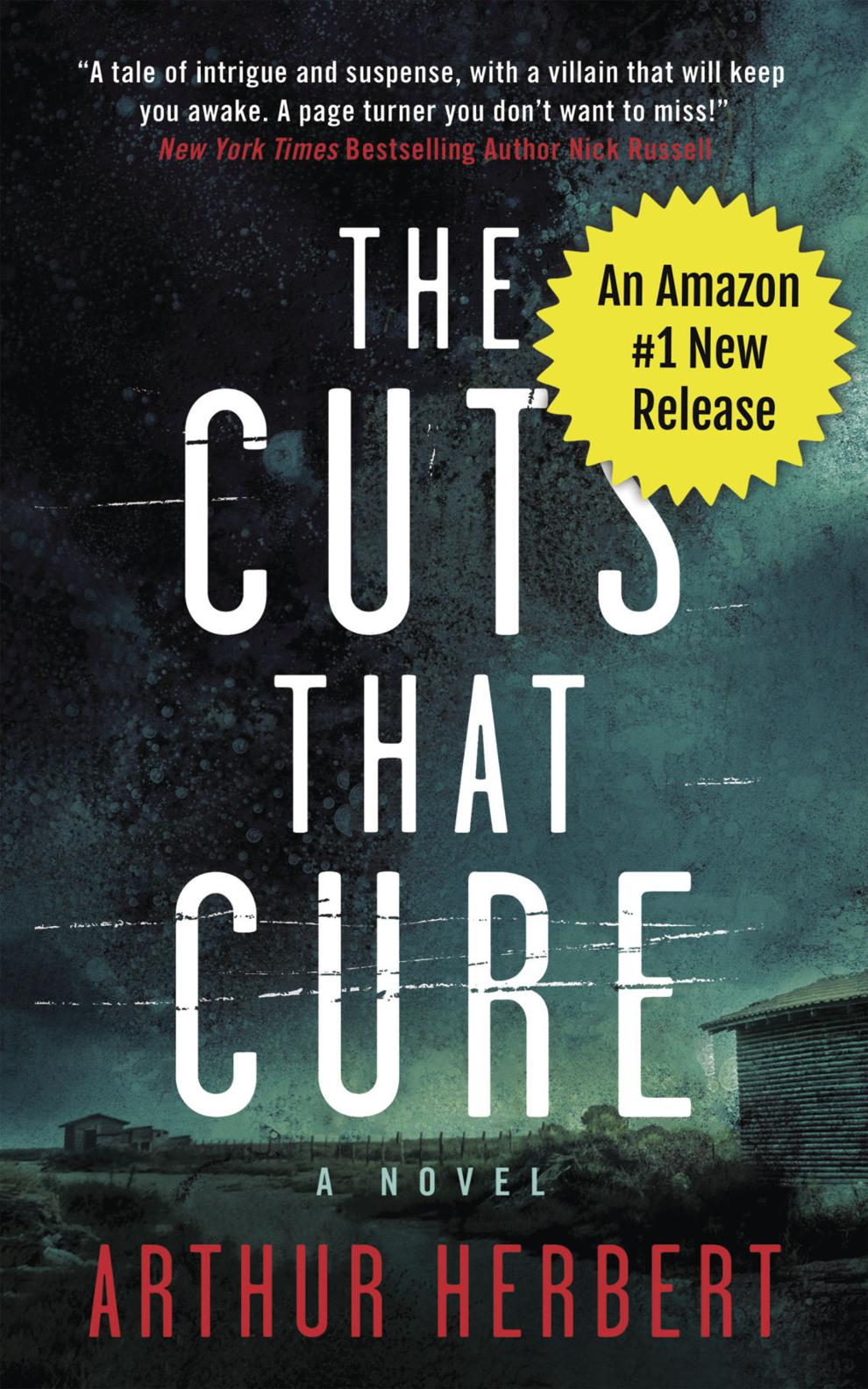 Lozano squished down the trail hunched under his umbrella. The wind picked up, whipping the bottom hem of his raincoat around his legs. The di…
It began at a Starbucks in Flower Mound, Texas where Phelan was working on a scientific protocol. This was during his transitional period between Dallas and New Orleans.
"And I was stuck," he recalled. "After staring at the blinking cursor for the better part of twenty minutes, I just opened up a blank Word document and started typing in the hopes that just the mechanical act of putting words to paper would get me kick-started."
The effort resulted in him writing about 1,100 words describing his trip to Ojinaga.
"There was nothing to it other than just pure description, but it worked, and with a new head of steam, I went back to my protocol. But I saved that Word document."
The next day, Phelan did it again. He wrote about 1,000 words before turning his focus onto his scientific writing.
"This went on for a couple of weeks, then a month. Slowly, there were characters appearing, and a plot took form. After a few months of this, I saw that I had almost 60,000 words. I literally googled, "How long is a novel?"'
The results indicated the average debut novel is usually 80-90,000 words.
"I realized I'd about written a book!" he said. "From that point on, finishing it was easy."
— NUGGETS OF TRUTH & THE POWER OF EDITORS —
Formerly of Rosenberg, Phelan and his wife Dr. Amy Phelan currently reside in New Orleans. For the most of the last two decades, however, Herb was training in Dallas and then working as an attending trauma and burn surgeon at Parkland Hospital — "a place best known as the hospital where they took both JFK and, later, Oswald," he adds.
Eighteen months ago, Phelan was recruited to a New Orleans practice, and when he started on March 30, 2020, the nation was in the middle of the disastrous COVID-19 surge.
"It was crazy to be dealing with a pandemic while I was still trying to figure out how the phones worked and where the bathrooms were at my new hospital," he recalled.
So, although fabrication of intriguing suspense, there are nuggets of reality within Phelan's story, truths he knows firsthand.
"Physician burnout is a real thing, and it's something I've grappled with myself," said Phelan. "Although, obviously not to the extent that my protagonist does in the book."
He remembers working for a boss who "seemed to treat young faculty members almost like cannon fodder."
"Squeeze all you can out of them while they're young and cheap, and if they leave, just go get another one," Phelan explained. "I actually knew a doctor who had quit to go teach middle-grade science for a while, so there was a nugget there."
As far as the book's setting, Phelan said he knew small-town Texas, close to the border of Mexico, was ideal.
"I've come to love everything about the culture of the border: the food, the music, the language, the people. It's also got a dark underbelly down there that makes it fun to write about," Phelan added. "For something that took shape as I wrote, it's actually remarkable that the final product was so cohesive.
"Again, I have Dana to thank for much of that."
Dana, is Dana Isaacson, the developmental editor who works for Blackstone publishing and the editor Phelan contracted to review his manuscript. Receiving "professional-level feedback" is crucial, Phelan said.
"When people think of editors, they think of someone who proofs your writing looking for punctuation and syntax errors," Phelan said. "Developmental editors are a different thing altogether. The job of a good DE is to advise you on story elements."
Phelan said after Dana read the draft, the constructive criticism was beneficially specific:
"Tone this part down, build this part up. Give the protagonist a love interest. Combine these two characters into one. This scene doesn't work, get rid of it. This scene is great, flesh out the interaction here," Phelan recalled.
"He really helped take the story to the next level."
— MAKING THE TIME FOR THE NEXT NOVEL —
And perhaps award-winning narrator Victor Warren can assist in boosting the novel's reputation, too. Warren, who's from Massachusetts, can "do a Texas accent that's pure Matthew McConaughey," said Phelan, explaining that Warren will bring his book to life.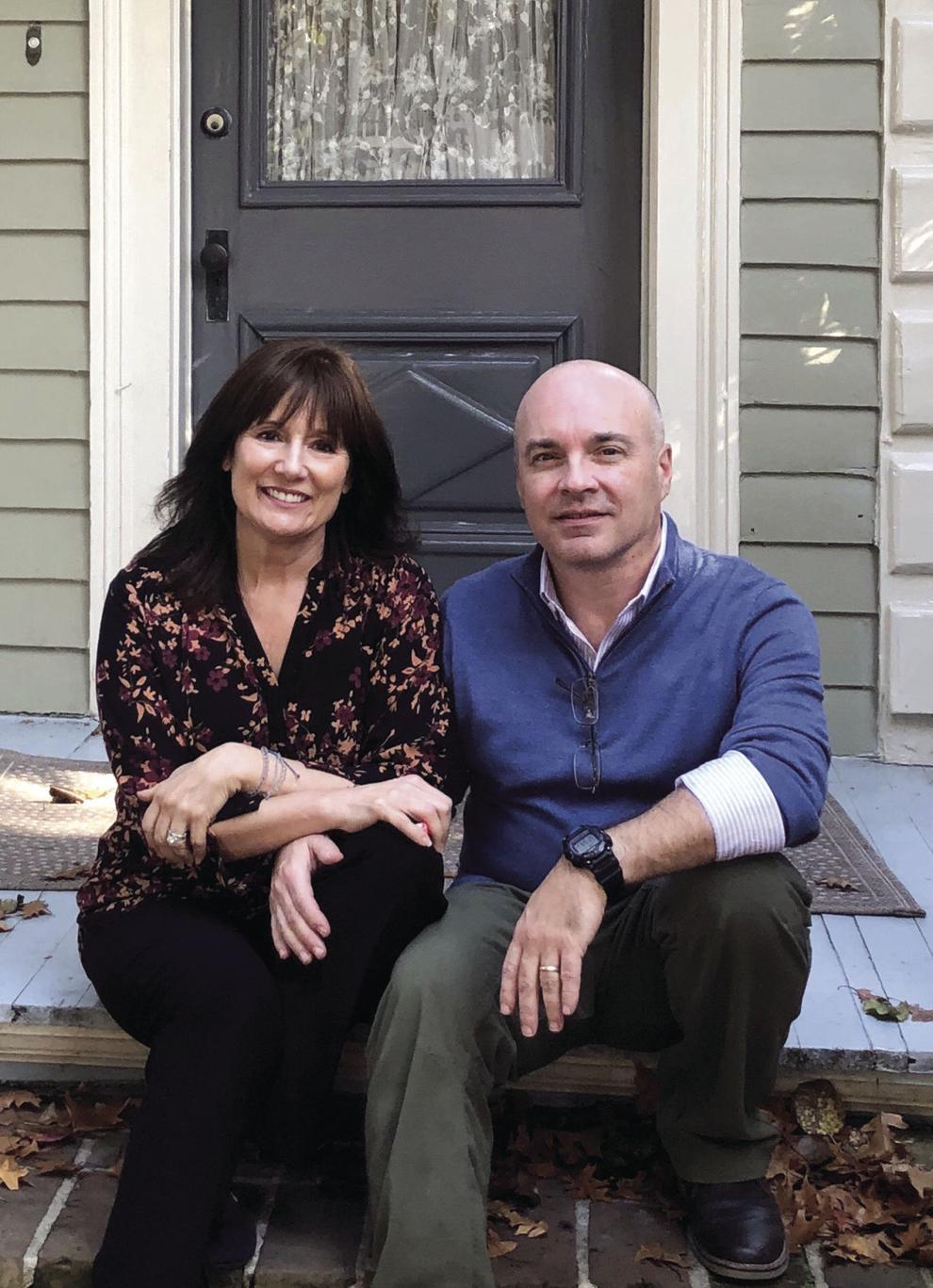 After auditioning 16 narrators for "The Cuts That Cure" —who "were all great," Phelan said — Warren was "really head and shoulders above everyone else." "I can't tell you how surreal it was to hear these words that'd only been in my head for so long suddenly coming out of someone else's mouth," Phelan said. "Professional narrators don't just read the words on the page, they'll use voices for different characters in a way that really helps to bring the text to life."
With one book down, Phelan is already into his second work, potentially titled "Strutting Through the Storm."
This round is proving a bit more challenging because of time management, Phelan said. Finding time to write "The Cuts That Cure" was simple because he was transitioning between jobs. But now, with the practice "going full bore," Phelan has to approach his storytelling differently.
"I've found that I can't find the time to write fiction, I have to make the time," he said. So, on the days when I write fiction, I get up between 3 and 3:30 a.m. and write until I have to start getting cleaned up to go to work at 5:30 a.m.
"It's tough, but the words don't put themselves on the page, you have to do it."
Once he completes his second novel, Phelan looks forward to penning the next work.
"I'd like to keep up a pace of a novel a year if possible. If this goes like I'm hoping, it has the potential to be a nice side gig for once I decide to retire from surgery, whenever that may be," he said. For now, it just means continuing to tell stories."
"If you think this sounds like it would be fun," he added teasingly, "you're right."
---